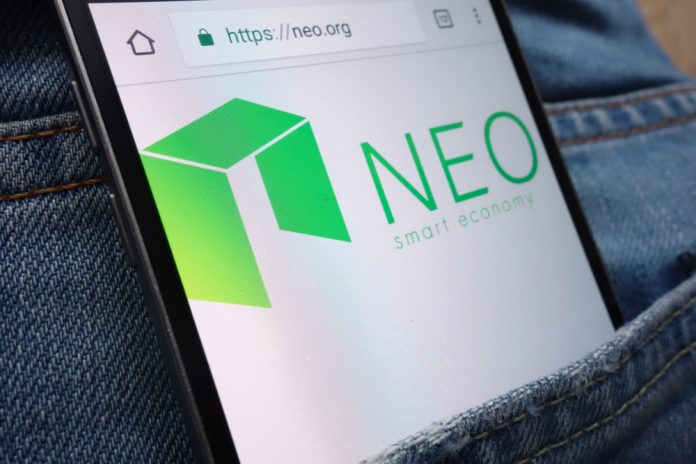 It is very difficult to find any real promising momentum in the cryptocurrency industry right now. As Bitcoin remains in the red, the vast majority of alternative markets is dragged down as well. The NEO price, for example, is losing a lot of ground across the board. It remains to be seen if its value can remain above $8.5 for much longer.
NEO Price Gets a Beating
Even though Bitcoin is keeping its losses to a bare minimum right now, the same cannot be said for most altcoins on the market. NEO, for example, is losing four times as much value as Bitcoin, which shows how tough the times have gotten for all markets all of a sudden. Even though NEO has ample trading volume, it appears most people are intent on selling.
To put this in perspective, the NEO price has lost 5.5% in USD value and 4.8% against Bitcoin over the past few hours. This is in stark contrast to some bullish momentum which had begun forming earlier this week. Even so, no uptrend can be sustained indefinitely especially not in this volatile industry. As such, this may very well be the beginning of a steep downtrend for NEO.
Social media is always an interesting source for information pertaining to any cryptocurrency. Christoph K wouldn't mind seeing the Vienna University of Economics and Business run a validator node for the NEO blockchain.  While not necessarily impossible, one has to keep in mind they are only running a Bitcoin node right now and have no plans to expand upon this functionality.
Great job! Would love to see WU become a validator node for @NEO_Blockchain as addition to community and company nodes in their efforts to decentralize their network. #NEO

— ChristophK ⚡ (@corck) February 21, 2019
It would also appear a few projects are migrating from NEO onto other blockchain projects these days. The latest to do so is Effect.AI, a decentralized platform for artificial intelligence. They are also starting the #NEOtoEOS hashtag trend, which is not necessarily something to many people will appreciate. However, companies and projects need to do what is best for their particular needs.
We welcome @effectaix on their move from #NEO to #EOS both for making the right decision technologically-wise, and for officially starting the #NEOtoEOS trend. Bring on the A.I. Guys, we are looking forward 👍🏻🚀🤩 $EFX on $EOS 🍾 https://t.co/rg0fs6Po9z

— EOS Israel (@EOS_Israel) February 21, 2019
Outside of directly buying and holding NEO, there are other ways to make money as well. Arbitrage trading can usually be very lucrative where altcoins are concerned, In NEO's case, there is just one interesting opportunity, but it is one that can make nearly 1% in profit per trade. Not a bad profit by any means, especially under these bearish market circumstances.
#NEO
Buy at #Gate.io and sell at #Bitfinex. Ratio: 0.98%#bitcoin #arbitrage #arbitraj #arbingtool https://t.co/xiFUPzcOcC

— Arbing Tool (@ArbingTool) February 21, 2019
For the time being, it is unclear how the NEO chart will evolve over the coming days. As the weekend draws near, it is always difficult to make sense of the markets. While the trading volume should be sufficient to keep the losses to a minimum, there is a genuine chance even more people will liquidate their holdings in the next few hours.
---
Disclaimer: This is not trading or investment advice. The above article is for entertainment and education purposes only. Please do your own research before purchasing or investing into any cryptocurrency.
Image(s): Shutterstock.com