While cryptocurrency markets continue hopping trends, NFTs have remained at the core of moat crypto projects. Almost every Metaverse coin and GameFi project have an NFT collection powering the ecosystem. Today, we take a look at a next-generation Solana-based deflationary NFT called Nosy Blobs.
What are Nosy Blobs?
Nosy Blobs are a unique collection of 5,460 NFTs featuring animated Martian blobs. According to their official website:
"These "Blobs" emerged from a crater in Mars in which a secret and unclear scientific research was taking place. The jellies were able to reach our world thanks to the Mars-Earth alignment, in which the planets are just 54,6 million km apart. Now they're taking over, from Paris to New York, from Iceland to Jordan. See how this story will turn out to be a unique collection of 5.460 NFTs."
Each NFT blob will have distinct features, and some will feature common items. The jellies can have different color eyes, bodies, brains, and sometimes extremely rare artifacts. With over 5,000 blobs in the collection, there will be a wide variety of jellies.
What Makes Nosy Blobs Unique?
Nosy Blobs aren't just your regular NFTs; they can merge to become more rare and valuable. Not only does the merging decrease the overall supply, but the resulting blob will be of a higher level and rarity than the previous ones.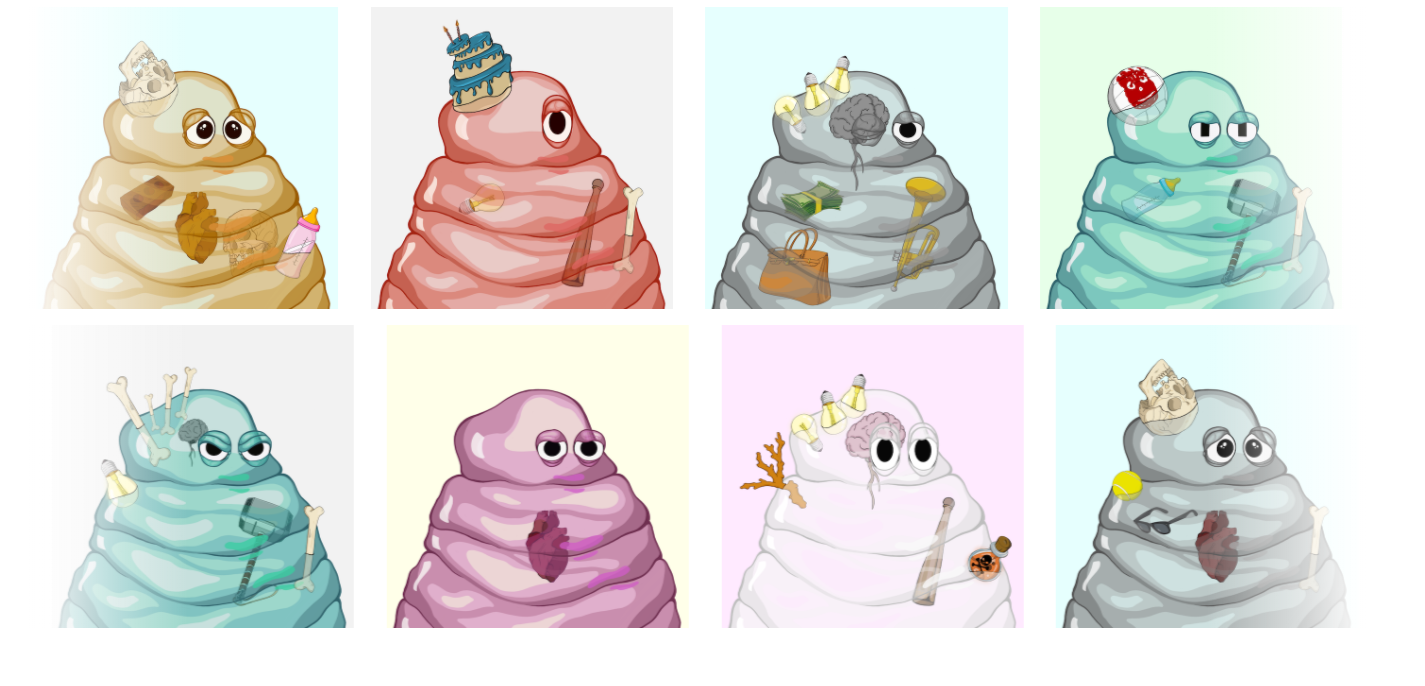 Nosy Blobs are similar to Bored Ape NFTs, in the sense that you can evolve bored apes to create a mutant. With Nosy Blobs, you can merge two blobs to create a "mutant," but the extra feature here is by combining the two NFTs, users are also essentially burning 1 NFT out of the total supply, thereby increasing every NFTs value.
In addition, because of the staking mechanism, the higher the level of your blob, the higher the reward you will get for holding the NFT.
How to get Nosy Blob NFTs?
At this point, you can't purchase Nosy Blob NFTs. However, you can join the Nosy Blobs discord community to access limited NFT raffles and special rewards each week.
Follow Nosy Blobs on Twitter: @nosyblobs and Instagram: @nosyblobs