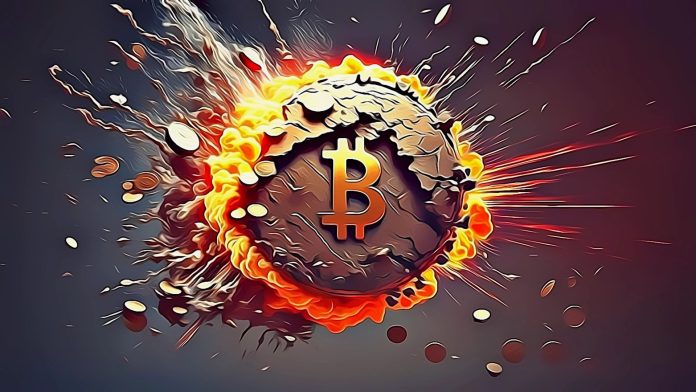 The number of people who own Bitcoin has reached a new milestone, surpassing the entire population of Spain, which sits at 47.5M. According to a recent report, there are now over 48.5 million Bitcoin holders in the world. This represents a significant increase from just a few years ago, when the number of holders was estimated to be around 10 million.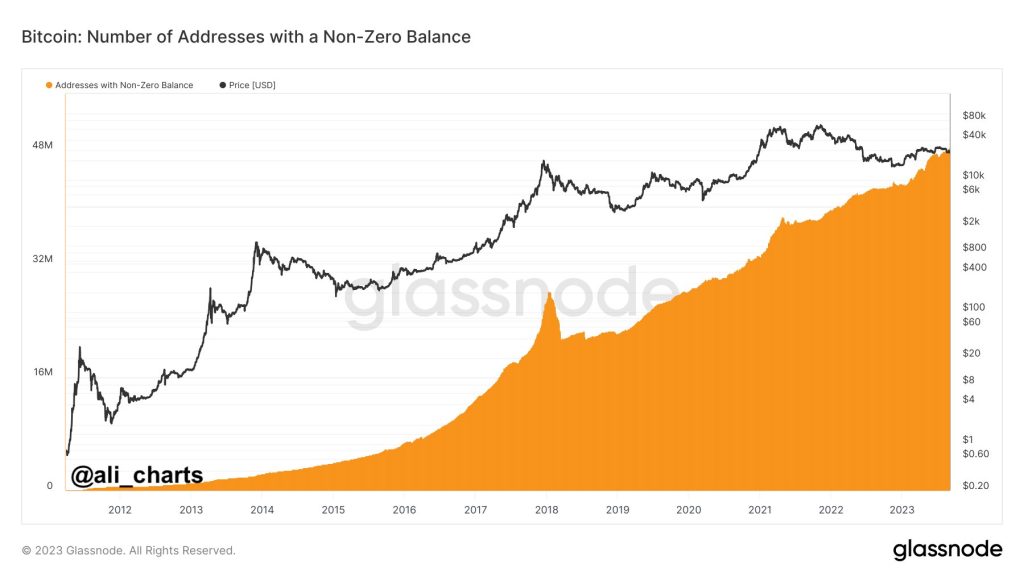 Store Of Value
The growth in Bitcoin adoption has been driven by a number of factors, including the increasing popularity of cryptocurrency exchanges, the growing awareness of Bitcoin as a store of value, and the rising price of Bitcoin. The recent bull market in Bitcoin has also likely contributed to the increase in the number of holders, as more people have been attracted to the potential for profits.
Bitcoin As Legitimate Investment
The growth in Bitcoin adoption is a positive sign for the future of the cryptocurrency. It suggests that Bitcoin is becoming more mainstream and that more people are seeing it as a legitimate investment. However, it is important to note that the number of Bitcoin holders is still relatively small compared to the total population of the world. This means that there is still a lot of potential for growth in Bitcoin adoption.
Government And Institutional Acceptance
The increasing number of Bitcoin holders is also a sign of the growing acceptance of cryptocurrency by institutions and governments. In recent months, a number of major financial institutions have announced plans to offer Bitcoin services, and several countries have legalized the use of cryptocurrency. This suggests that Bitcoin is becoming more widely accepted as a legitimate form of money.
Global Impacts
The growth in Bitcoin adoption is a significant development that has the potential to impact the global financial system. It remains to be seen how Bitcoin will ultimately be used, but its increasing popularity is a sign that it is here to stay.
In addition to the points mentioned above, here are some other factors that may have contributed to the recent growth in Bitcoin adoption:
The launch of multiple Bitcoin ETFs applications, which looks to make it easier for investors to buy and sell Bitcoin.
The increasing use of Bitcoin by businesses and merchants, which made it more convenient for people to use Bitcoin to pay for goods and services.
The growing popularity of Bitcoin mining, which has created a new way for people to earn Bitcoin.
Final Thoughts
The growth in Bitcoin adoption is a positive development for the cryptocurrency, but it is important to remember that Bitcoin is still a volatile asset. The price of Bitcoin has fluctuated wildly in the past, and it is possible that the price could decline in the future. Therefore, it is important to do your own research before investing in Bitcoin.
Disclosure: This is not trading or investment advice. Always do your research before buying any cryptocurrency or investing in any services.
Follow us on Twitter @nulltxnews to stay updated with the latest Crypto, NFT, AI, Cybersecurity, Distributed Computing, and Metaverse news!