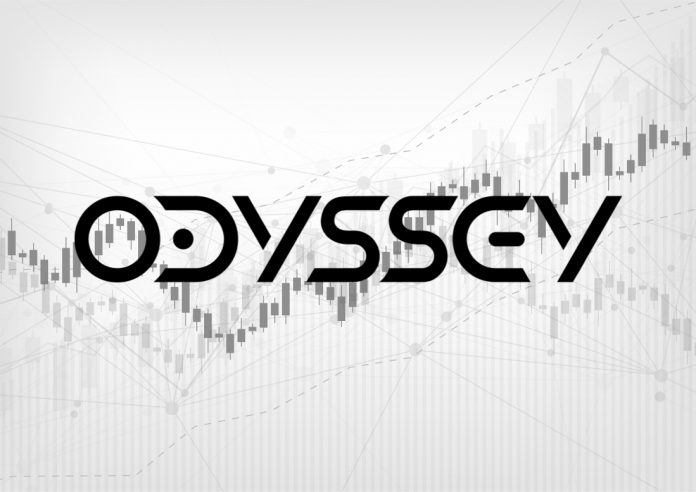 Today marks an exciting day for the Odyssey project. Not only is the OCN token up over 30%, but the platform just made it into CMC's top 100 cryptocurrencies, currently ranking 94 by market cap.
What is Odyssey (OCN) exactly?
If you've never heard of Odyssey, think of it as a blockchain based Airbnb / Uber type platform. It is a Singapore based project and the OCN ERC20 token is the native currency for the Odyssey network. The team's mission is to create a peer to peer sharing economy where very little is actually owned and most things are shared. It is a huge project that requires significant resources to develop.
Luckily, Odyssey has some high profile advisers that can help the platform achieve their goals. One of OCN's most prominent chief advisers are Justin Sun – TRON founder. Odyssey also has some major partners, including Amazon Web Partners and IBM.
Why Is the OCN Price Going Up?
There are some rumors circulating on OCN's telegram about a potential listing on OKEx. Back in July, Odyssey announced a partnership with the Hong Kong based exchange where the team will build OCNEx, a crypto to crypto exchange built on top of OKEx. The OCNEx exchange went live a month later. According to their website:
"OCNEx launches a digital asset exchange on August 15th dedicated to the Global Sharing Economy Community. The exchange will work closely to integrate top security and privacy features, leveraging their partnership with global leading exchange OKEx."
Now that the exchange is up and running, the team behind OCN have effectively demonstrated a working product. While there was a two month gap between OCN's launch and the price spike, we can assume the market just had a delayed reaction.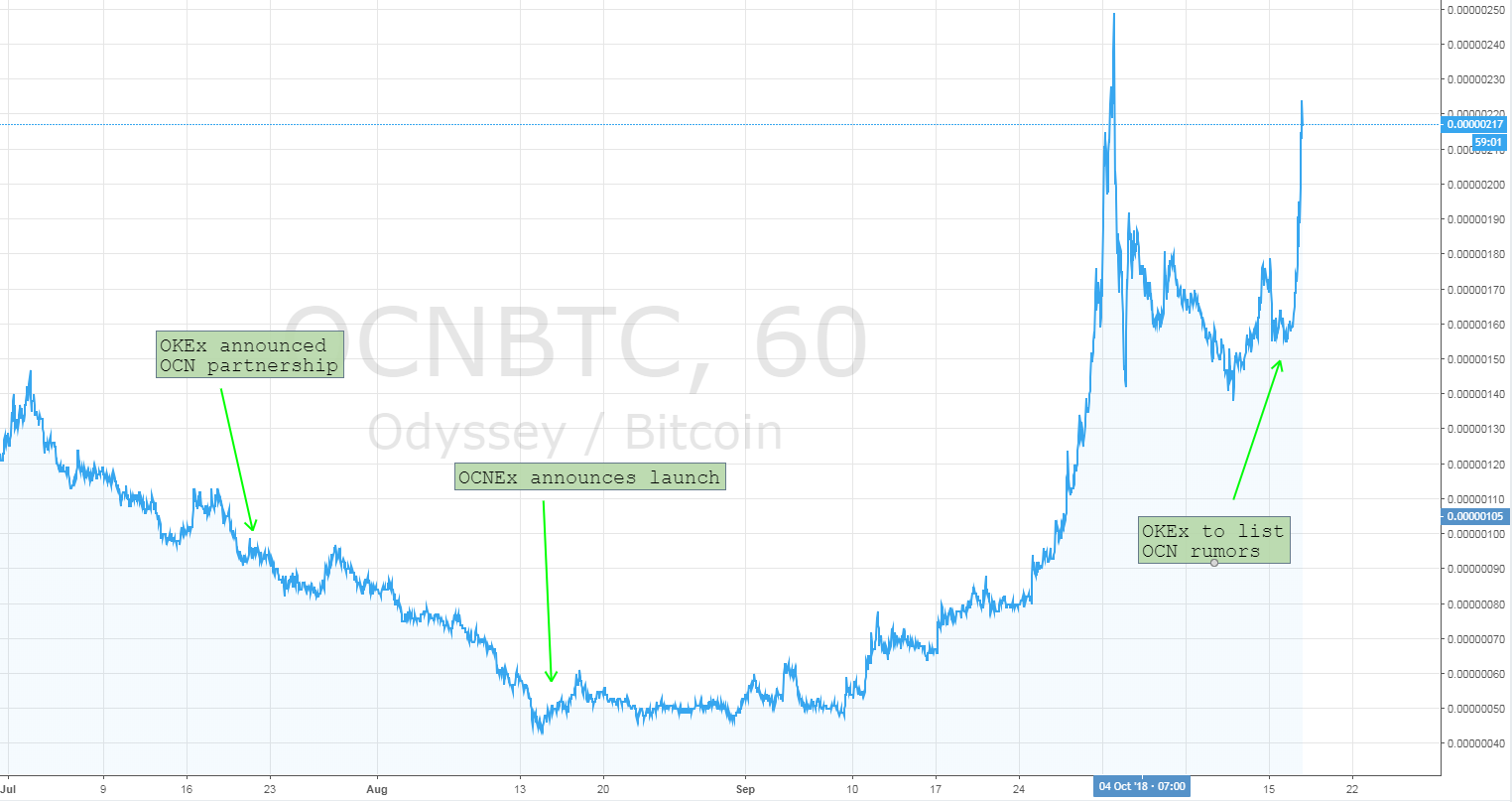 As you can see in the above chart, the price didn't start rising until late September. If anything, the OKEx partnership and the OCNEx announcements merely put a pause to the bearish trend.
There is a saying in crypto: "buy the rumor, sell the news." Applying it to the OCN market, if the rumors end up being correct and OKEx does end up listing OCN in the near future, be prepared for a selloff.
Currently trading at $0.014, OCN hit its all time high back in February when the price hit $0.11. OCN is still a long ways away from that level, but if the platform keeps up with its roadmap, the sky is the limit for the token.
ODYSSEY's roadmap, every day, one step closer to a better sharing economy ecosystem! @Obike_SG pic.twitter.com/9pfRJt678b

— Odyssey (OCN) Official Channel (@OdysseyOCN) January 17, 2018
---
Disclaimer: This is not trading or investment advice. The above is for entertainment and education purposes only. Please do your own research before purchasing or investing into any cryptocurrency.
Image(s): Shutterstock.com