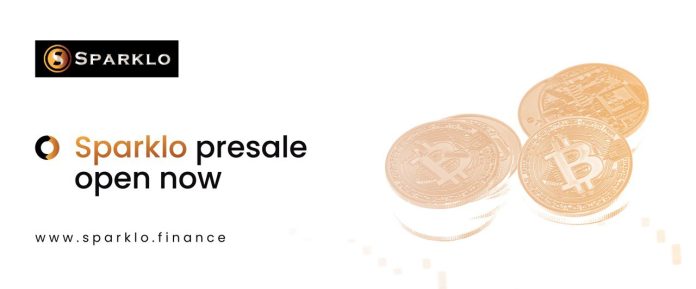 Contrasting fortunes for different cryptocurrencies. While Polkadot (DOT) is continually shrinking, Tron (TRX) has shown some promise to get back on its feet. However, the game changer is set to be Sparklo – an amazing blockchain-based precious metal platform running the show in the crypto market.
Will these trends continue or will we see a sharp decline in the fortune of Sparklo? These are questions waiting to be answered.
Polkadot (DOT) Shrinks Further Down the Slide
Polkadot (DOT) has experienced a sharp decline in fortune in recent months with a 4.78% decline in prices over the last 24 hours. Polkadot (DOT) announced its seriousness when it skyrocketed to $55 during the crypto bull run of 2021, however, the crypto crash market of 2022 brought it down to its knees. Even the 2023 signs of recovery for Bitcoin and other altcoins didn't impact Polkadot (DOT) as it continues to shrink further.
Although some experts have predicted that Polkadot (DOT) will be back to reckoning especially as we are set to enter another bull run, the recent events may have cast doubts on the mind of some investors
Consequently, experts have predicted that Polkadot (DOT) will reach $15 in 2023 if it can overcome all the obstacles. How that is going to come to fruition is a concern as it currently sells for $5.81.
Tron (TRX) Shows Promises as Price Increases by 2.92%
Even with uncertainties surrounding its CEO, Tron (TRX) has continued to show promises in the crypto market.  The 15th-ranked crypto token is currently selling at $0.07 which signifies an increase of $0.0014 in the last 24 hours.
In the last 7 days, Tron (TRX) has seen a bullish trend with an increased value of 2.92%. This is potentially a lead way for investors who may be willing to put their stake in Tron(TRX). With the Tron (TRX) coin estimated to reach $0.109989 before the year runs out, the Tron (TRX) may show positive signs in the future.
Investors Jostling for Sparklo (SPRK) as It Becomes the New Sheriff in Town
Sparklo has become the latest darling in the cryptocurrency world with it getting compared to Arbitrum and Ape Coin. Established in 2022, Sparklo wants to revolutionize the crypto world by allowing investors to buy a fraction of precious metals – silver, gold, and platinum. These precious metals would then be minted into an NFT which can be transacted by investors on the Sparklo blockchain platform.
Investors who have seen the potential of the Sparklo coin have been investing massively.  SPRK coin is currently sold at $0.017 with a bonus of 30% for whoever purchases the coin before May 5. This means that a purchase of 100 SPRK attracts a bonus of 30%. That means you get 1300 altogether. After the May 5th deadline, you won't be given the bonus again when you buy the coin.
Having already secured its audit, and undergoing KYC verification, a lot of investors are ready to be part of this revolutionary crypto trend. With a projected growth of 4,000%, Sparklo is set to jump ahead of peers in years to come.
Website: https://sparklo.finance
Presale: https://invest.sparklo.finance
Twitter: https://twitter.com/sparklo_finance
Telegram: https://t.me/sparklofinance
Disclosure: This is a sponsored press release. Please do your research before buying any cryptocurrency or investing in any projects. Read the full disclosure here.