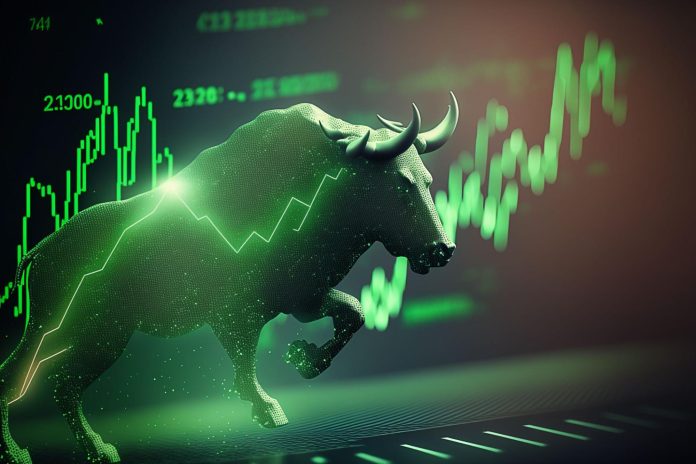 Optimism and Sui tokens will be unlocked throughout the week, and this means that the prices will be pressured to go toward a downward trend. But with the volatility behind cryptocurrencies, anything is possible, and these cryptocurrencies have the potential to climb in value as they get into the wallets of more cryptocurrency investors. 
Those aiming to diversify have also looked at the TCRV utility token behind the Tradecurve platform, a new hybrid exchange that can provide borderless access to crypto and derivatives for anyone.
Optimism and Its Future Potential
The Layer-2 network Optimism is one of the most significant in size by market cap projects that will unlock tokens throughout the week. On May 31, 386 million OP tokens are scheduled to unlock, which will more than double the total circulating supply of the cryptocurrency, and they are worth $587 at the current prices.
As of May 31, 2023, Optimism trades at $1.37. In the last 30 days, Optimism decreased by 35.5%, out of which in the last 24 hours, the cryptocurrency decreased by 9.5%. However, after the Optimism unlock event occurs, there is still potential for the cryptocurrency to climb.
As more tokens are released into circulation, after the initial burst of decline due to the doubling of the supply, a lot more investors can get access to Optimism, and over time, its popularity could bolster an upward momentum into the green zone.

Sui and Its Value Goal
Sui will also undergo a token-unlocking event, but this project will have it on June 3, 2023. On that day, 61 million SUI tokens will unlock, which are estimated to be worth $63.7 million. The Sui tokenomics are also heavily venture capital weighted, with a large amount of them allocated towards investors, insiders, and the Sui Foundation.
As of May 31, 2023, the Sui cryptocurrency trades at $0.963035. In the last two weeks, Sui has seen a decrease of 14.6%. However, it could change its momentum after the unlock event and spike back up in value, as it is still a relatively new project that is just starting to make its path in the Web3 space. Sui was originally released on May 3, 2023, making it one of the youngest projects in the Web3 space.

Tradecurve to Reach New Heights In 2023
TCRV is the utility token behind the Tradecurve hybrid exchange that has increased in value by 25% in the previous week and now trades at just $0.015 during Stage 3 of its presale. A total of 13,282,483 TCRV tokens have already been sold, as the presale Stage has reached 17.71% completion, and more investors are flocking toward buying the token by the hour.
In the next stage, its value will see an increase of 20%, and analysts are predicting a total of 50x increase during all of the presale stages, with the price jumping by 100x when the project launches.
Unlike exchanges like Bitstamp, Bitifnex, Gemini, and Gate.o, Bithumb, and others, Tradecurve will not require users to undergo heavy KYC requirements and procedures and will enable truly decentralized, free access for anyone, where users can just deposit crypto and begin trading immediately.
Aside from cryptocurrencies, each user can also trade US and European equity CFDs, Forex, Indices, Commodities, Options, ETFs, and Bonds, making it an all-in-one platform for anyone. The team will also implement Proof of Reserves (PoR), and there will even be a dedicated Trading Academy for beginners. To learn more click on the links below.
Learn more about Tradecurve and TCRV's utility here:
Click Here To Buy TCRV Presale Tokens
Join Our Community on Telegram
Disclosure: This is a sponsored press release. Please do your research before buying any cryptocurrency or investing in any projects. Read the full disclosure here.