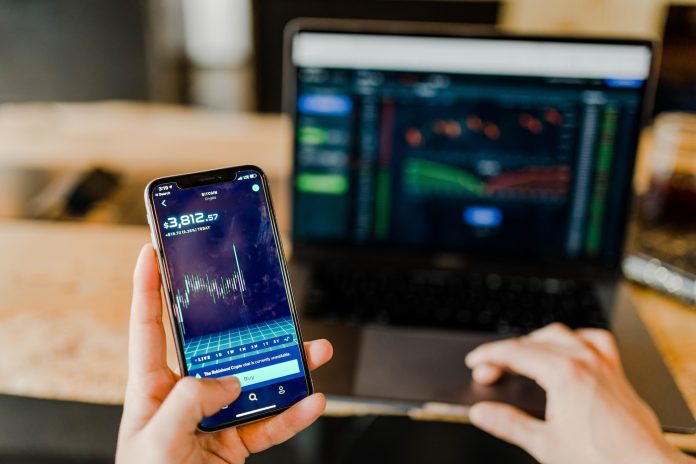 Uniglo.io, Solana, and Near Protocol are three diverse protocols tackling different verticals within the digital asset space.
Uniglo.io provides a store of value that allows investors to securely park their wealth over extended periods, knowing the value will steadily appreciate. Solana delivers smart contracts and scalability. Near Protocol focuses on DApp development and usability.
The Macroeconomic Environment
The bear market has dragged the valuations of digital assets down across the board. An overzealous monetary expansion phase during the Covid-19 pandemic in the form of stimulus checks has worsened inflation caused by supply chain disruptions.
Geopolitical uncertainty with the war in Ukraine has further exacerbated inflation, souring relations between Europe and Russia, their leading energy supplier, and has led to considerable energy price hikes. As a result, many businesses can no longer afford to operate, have to cut costs and make redundancies, people without jobs cannot spend, companies have to make further cost cuts, and Europe's economy slows down.
In the United States, the FED has engaged in a policy of rate hikes to curb inflation, and interest rate hikes remain poison to asset prices. With no end in sight of quantitative tightening, investors have to suck it up and wait for the FED to pivot.
Price Analysis
Senior crypto analysts expect Uniglo.io to trade at $1.23 before the end of 2024. This significant price movement will be driven primarily by asset growth and scarcity. Uniglo has excellently positioned itself to take advantage of the bull market, likely to commence in 2024 after the next Bitcoin Halving due to its protocol vault.
The Uniglo vault holds a unique blend of assets that make GLO the native token value-backed and allow it to enjoy explosive price gains when the valuation of the vault starts to climb. With Uniglo acquiring assets at depressed valuations and even exposing investors to high-end physical goods tokenized as NFTs, this protocol stands to gain enormously when market sentiment reverses. In its presale, Uniglo represents an incredible financial opportunity.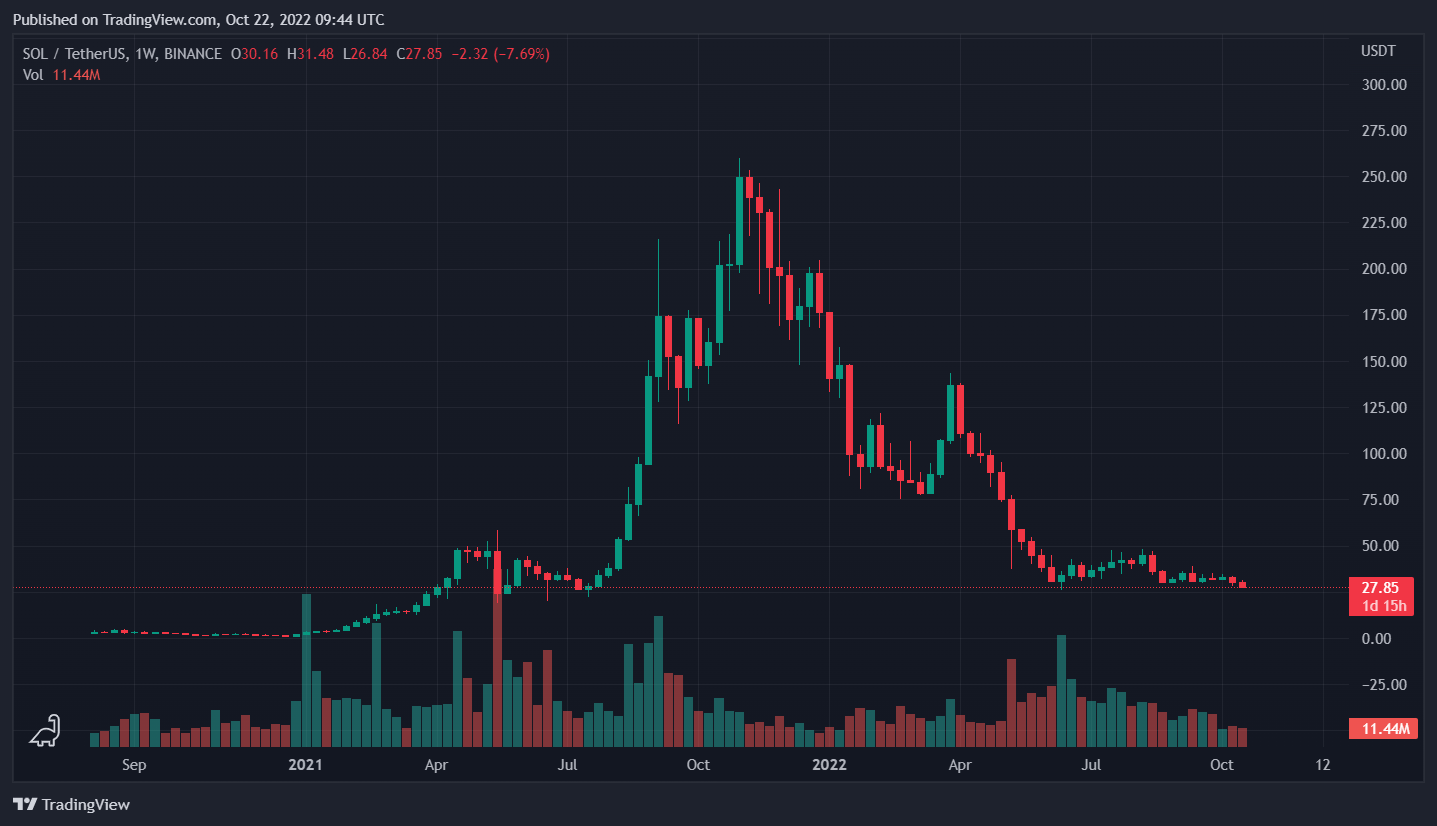 Optimistic analysts have predicted SOL will rally to $395 before the end of 2024. Increasing adoption will power SOL's price growth. As more people begin to transact on the network, the demand for SOL will increase, as it is the currency used to pay for block space and interact with the network.
The weekly chart shows SOL's incredible rally that peaked in November and since has entered a brutal decline. SOL will eclipse its prior All-Time High (ATH) in the following market cycle, but with a large market cap, its early phases of extreme growth already rest in the past.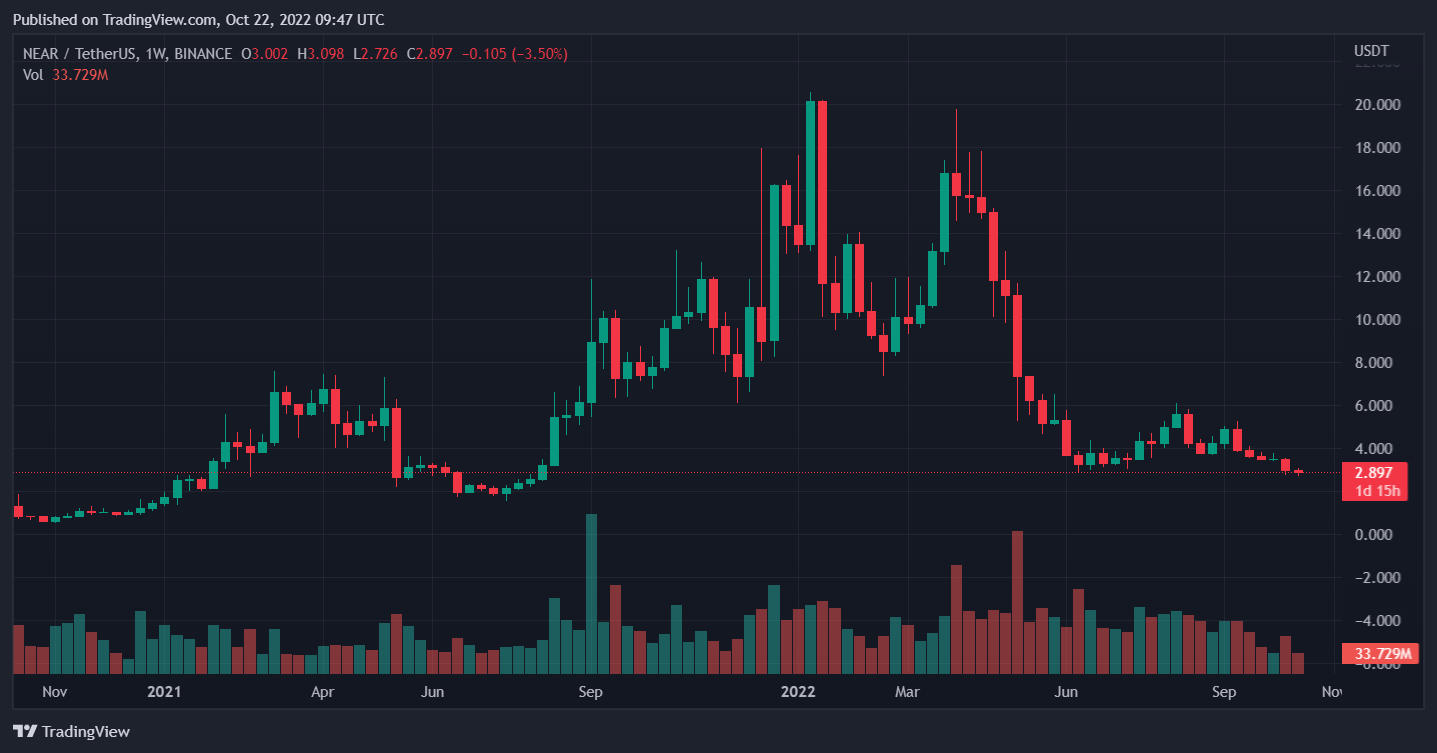 Near Protocol enjoyed its ATH in January 2022, and most analysts expect it to surmount this price comfortably in the next bull run. Analysts released a tentative figure of $64.35 for NEAR in the next bull market. Near Protocol has a far lower market cap than Solana and thus can more easily realize significant gains. The driving forces behind this price action will be the continued rollout of Near's ecosystem, onboarding more developers, and attracting more liquidity and users with DApps.
Closing Thoughts
Uniglo.io, Solana, and Near Protol all represent incredible protocols and present investors with life-changing opportunities at their current valuations. Uniglo provides what every investor wants, and Solana and Near Protocol will be competing agents in the multi-chain future.
Investors must remember given the volatile nature of cryptocurrencies, and the constantly changing macroeconomic condition, price predictions over long-term horizons are hypothetical and subject to change. An excellent way for investors to insulate themselves is through diversification, ensuring they are not overly exposed to one asset type.
Join Presale: https://presale.uniglo.io/register  
Website: https://uniglo.io
Disclosure: This is a sponsored press release. Please do your research before buying any cryptocurrency or investing in any projects. Read the full disclosure here.
Follow us on Twitter @nulltxnews to stay updated with the latest Crypto, NFT, AI, Cybersecurity, Distributed Computing, and Metaverse news!
Photo by Austin Distel on Unsplash