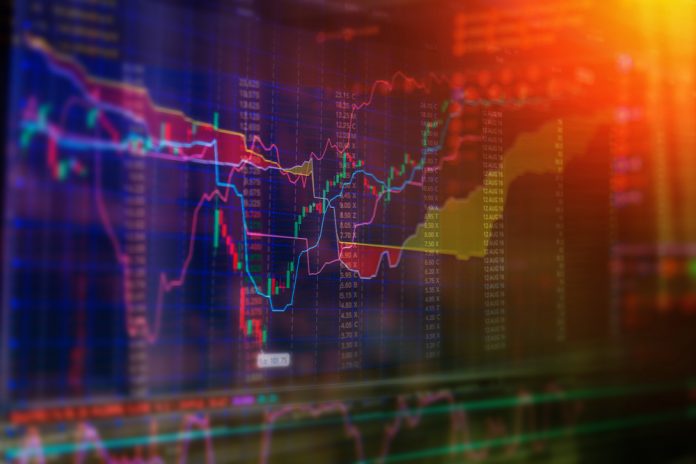 Bitcoin (BTC)
Bitcoin's price has incurred a massive spike since yesterday, jumping from around $6,700 to $7,300. With the $7,000 mark breached, many analysts are wondering if $8,000 isn't too far away.
One source claims the recent jump is part of a wave of "new money" entering the crypto marketplace, and that this money created what they call a "short squeeze" on traders who are betting against bitcoin's price while hoping to profit from its respective declines. In turn, they could be forced to purchase bitcoin to cover their losses.
Ethereum (ETH)
While bitcoin may be on the rise, Ethereum is falling hard, dropping from $501 to $476 – roughly $25 – in less than 24 hours.
However, financial experts like Kevin O'Leary – often referred to as "Mr. Wonderful" – are pointing their fingers at Ethereum and claiming it will soon be the top crypto entity, as people are losing their trust in bitcoin.
"People are saying [bitcoin] is not the definitive platform anymore, and that maybe Ethereum is becoming the new platform," O'Leary states.
Ripple (XRP)
At press time, XRP is trading for roughly 48 cents.
Global financial system Cambridge Global Payments is testing Ripple's xRapid platform for its cross-border payments. Over the past few years, bitcoin has lost its popularity in the remittance arena thanks, in part, to its heavy transaction fees, and Ripple has often claimed it can remedy the situation.
In a report, representatives of Cambridge state, "Cambridge will test expansion of its blockchain-based processing to include the use of XRP, Ripple's digital asset (cryptocurrency). XRP and the XRP Ledger software it works with are both part of xRapid, Ripple's on-demand liquidity service."
The platform is first being tested in Mexico and Latin America. If all goes well, Cambridge will next test the system in the Asia-Pacific region.
Bitcoin Cash (BCH)
BCH is currently trading for $821, and is up alongside its parent currency bitcoin.
U.S.-based digital trading platform Robinhood has recently announced it is adding bitcoin cash to its crypto exchange. Previously, Robinhood primarily dealt with bitcoin and ether.

Robinhood is only available in about 17 states, though executives have cited plans to expand in the coming months.
Litecoin (LTC)
Litecoin is presently trading for just over 86 dollars.
Litecoin is joining bitcoin cash on Robinhood's crypto exchange, and is now the fourth major crypto-entity to be added to the platform.
Conclusion
The cryptocurrency market has grown by over $20 billion in the last day, and thus we are witnessing signs of healing occur throughout the space. However, investors are warned that volatility remains a major issue, and they should only play with funds they can afford to lose.
Image(s): Shutterstock.com