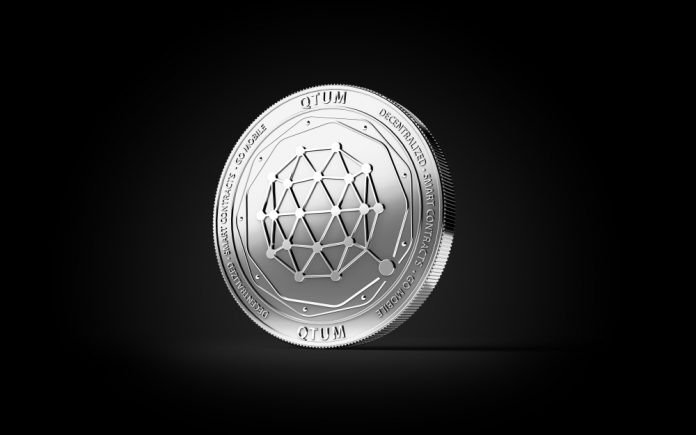 As all cryptocurrency markets start to lose some of their initial profits, the focus shifts to those currencies which are still firmly in the green. Most altcoins are losing value against Bitcoin, although there are some notable exceptions. Qtum is still going rather strong at this stage, as it maintains a value of over $4 with relative ease.
Qtum Price Momentum Remains Intact
It is not abnormal to see all cryptocurrencies lose a bit of their initial momentum. Sustaining an uptrend throughout 2018 has been very difficult for all markets. As such, it is normal to see a brief correction set in prior to the uptrend being resumed. For most altcoins, that means suffering from a loss in the BTC department, which also drives the USD value down a bit in the process.
For Qtum, nothing terrible is happening right now. In fact, it is one of the few altcoins in the top 30 to remain in the green in both USD and BTC value at this time. That in itself shows the currency has found some form of stability, although it will be interesting to see how things will move along in this department.
On social media, Qtum isn't necessarily generating a lot of buzz right now. That is not a bad thing by any means, as useless clutter can make investors and speculators more averse of this market. There is a proof-of-stake protocol deployed by Qtum which is well worth checking out, as it has the potential to redefine proof-of-stake as most people know it today.
Proof-of-Stake is rising in popularity. Check out Qtum'sProof-of-Stake at a high-level #blockchain #QTUM #technology https://t.co/wQujJVPDF1

— Spacman Holdings (@spacemanllc) November 7, 2018
For those who are merely speculating on the Qtum price, it is evident there is a lot of room for upward momentum moving forward. More specifically, Qtum will need to break through the relatively low resistance level prior to effectively breaking out. Once that happens, a doubling in value is certainly possible, depending on how traders respond.
$QTUM requested by @jason_loughnane. One line to rule them all. Should hit a 2x once it breaks though, plenty of clean air until next resistance. Like this one a lot.#QTUM $alts pic.twitter.com/Ll7xOmCBSP

— Godfather (@GodfatherCrypto) November 7, 2018
CryptoKazakh, on the other hand, is confident Qtum is looking good right now, regardless of what may happen in the coming hours. Although there is still a lot of positive momentum in place currenty, it seems unlikely this altcoin will not go through a correction of its own in the coming days. Markets remain unpredictable first and foremost, though.
#qtum is looking good now.

— CryptoKazakh (@CryptoKazakh) November 7, 2018
What makes Qtum such an impressive market right now is its very high trading volume. Compared to top markets, $207m might not seem much. When considering Qtum's market cap is just $366m, that volume suddenly becomes a lot more impressive. It is critical to keep the bigger picture in mind at all times when dealing with cryptocurrencies.
---
Disclaimer: This is not trading or investment advice. The above article is for entertainment and education purposes only. Please do your own research before purchasing or investing into any cryptocurrency.
Image(s): Shutterstock.com