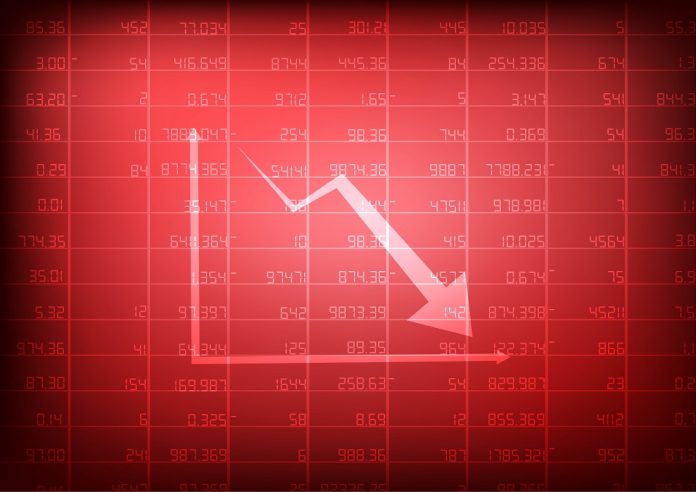 As cryptocurrency prices dropped since the beginning of the year, exchanges continue to struggle for volume. New statistics indicate all of the major platforms face significant deficits, with no real improvements in sight whatsoever. The following six platforms lost the most trading volume percentage-wise.
#6 Coinbase Pro
Even though many people had high hopes for Coinbase Pro in terms of trading volume, the reality is very different. Between September and October, the company has lost 41% of its trading volume. Although there's still $2.25bn in volume, it seems things will need to change fairly quickly if the exchange wants to bring their numbers back up.
#5 Kraken
No one is really surprised to learn Kraken hasn't been able to sustain its trading volume between September and October. It has suffered a 44% decline, pushing the overall volume down to $2.09bn in the process. A somewhat worrisome trend, especially because Kraken has been surpassed by Coinbase Pro in terms of volume already.
#4 OKEx
Even though OKEx is incredibly popular among altcoin traders today, its volume is also facing a major decline in quick succession. A net 47% loss is quite steep, especially for an exchange which generated $24.64bn in volume throughout September 2018. Recovering this net loss may prove difficult, unless something changes dramatically.
#3 Huobi
Similar to OKEx, Huobi has lost 47% of its trading volume last month. In this particular case, the platform still has over $10bn in volume on a monthly basis, which is $3bn below OKEx. Both companies combined still can't rival Binance's individual volume, despite the ongoing declines across the board.
#2 Bitfinex
Even the almighty Bitfinex is incapable of sustaining its lofty trading volume during these troublesome times. In the case of Bitfinex, a net loss of 48% of volume is quite worrisome. Its overall volume has now dropped to $7.81bn. That is still pretty solid overall, although this industry-wide trend is very problematic.
#1 Poloniex
Perhaps the biggest surprise is how Poloniex is quickly losing traction. Despite being acquired by Circle, it is evident Poloniex isn't the bastion of altcoin trading it was a few years ago. Its volume has decreased by 56%, bringing the total down to $0.67bn. If this trend keeps up, Poloniex will drop out of the top 15 in rather quick succession.
Image(s): Shutterstock.com