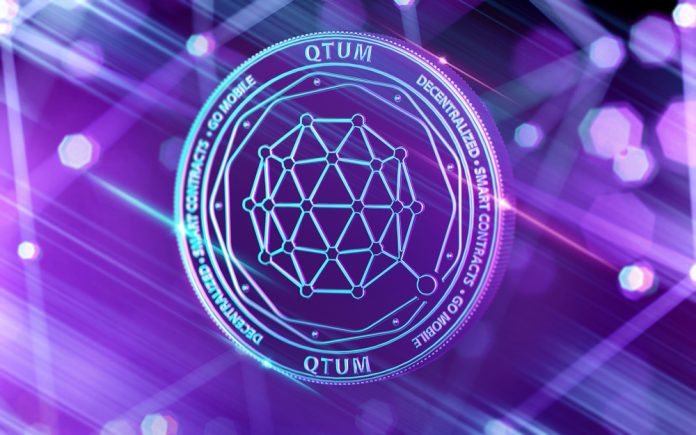 This weekend has proven to be quite successful for altcoin holders and speculators. On Friday, it became apparent Qtum would hit $4 over the weekend. That has now taken place, albeit it remains to be seen what will happen next now that this milestone has been reached. Sustaining such a price level is always a bit challenging, especially over the weekends.
Qtum Price Trend Remains Intact
It is quite intriguing to note how altcoins appear to be thriving during this particular weekend. Although things will not necessarily remain this way for the remainder of the day, it is certainly possible there might be a bit more upward momentum in the coming hours. For Qtum, the first order of business will be to sustain the $4 level for an extended period of time.
Over the past 24 hours, Qtum has successfully sustained this uptrend courtesy of another 2.5% gain in the USD department. The QTUM/BTC ratio has also increased by over 2% in favor of the altcoin, further indicating this momentum can be extended for some time to come. It is also interesting to note how Qtum has a very strong trading volume of over $83m in the past 24 hours.
Some traders and speculators claim this is only the first Qtum price target to be hit. For The Charter, the first target was $4.1, a value that was reached just a few hours ago. The second target is $4.78, albeit that seems well out of reach at this time. Even so, if this trend persists, anything can happen over the coming week and a half.
First target reached on #QTUM 🎯 You requested it analyzed it 🧐 pic.twitter.com/2KZy8wEdZD

— The Charter (@TheBTCCharter) October 21, 2018
Ruyzaki, on the other hand, expects a correction for Qtum and other altcoins noting some gains over the past few days. It is possible a retrace will materialize after the recent 14% overall gain, although it could be a sign of all markets bouncing back as well. Only time will tell which of the two outlooks will come true, but the signs are pretty interesting regardless.
Several alts charts are looking similar to this bottomed/accumulation phase & sideways trending up

Can find the same set up & pattern on many alt charts to pick from

Ether prepping for a retracement pump or bull trap, but good RR for some alts #BTC #bitcoin #ETH pic.twitter.com/Y16p0PsjC3

— Ryuzaki (@RyuzakiBTC) October 21, 2018
As is always the case in the altcoin department, there are arbitrage opportunities to take advantage of first and foremost. According to KoinKnight, those who want to speculate on Qtum can make a pretty interesting triangular arbitrage trade through different exchanges, albeit it may not yield any major gains right away. These types of opportunities rely on using different exchanges and pairs to be successful, yet there still is a certain appeal to this method.
Hurry! 17.99% triangular arbitrage in #QTUM via #Cryptopia. If you buy #QTUM in #INR market from #CoinDelta and convert it to #NLC2 in #Cryptopia and sell it on #Bittrex.

— KoinKnight (@KoinKnight) October 21, 2018
With the most recent gains for Qtum in place, and the current trend still looking promising, interesting things are bound to happen. Whether that will be for better or worse, is very difficult to predict at this stage. All markets should get a healthy nudge throughout Q4 of 2018, but no one knows for sure when it will happen exactly. All altcoins seem to be thriving right now, but that momentum can easily turn around.
Image(s): Shutterstock.com