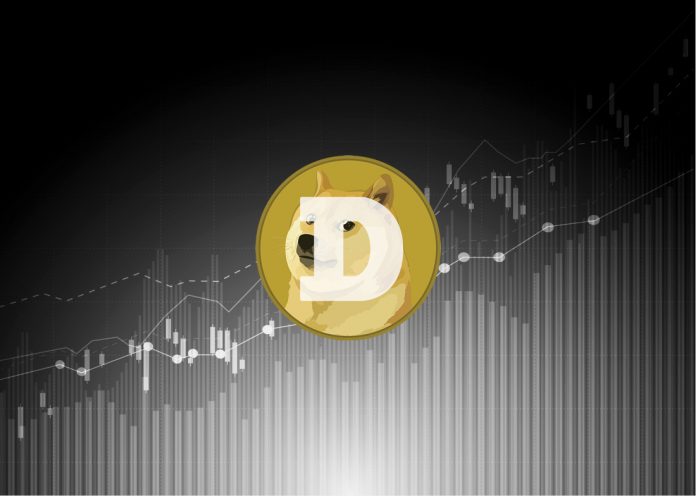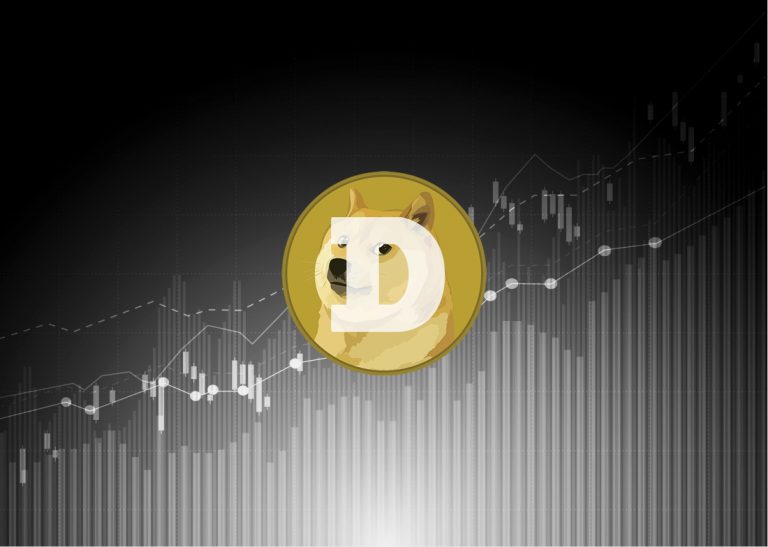 The interesting and peculiar trend affected all cryptocurrencies continues unabated. Even though there has been a lot of sideways trading momentum over the weekend, it seems things will continue for some time to come. Dogecoin is making a small comeback as well, after losing its relative stability at $0.005.
Dogecoin Price is on the Rise
It doesn't happen all that often people start to consider Dogecoin a stable cryptocurrency. Especially because this project appears to be so niche, its value has not fluctuated in any wild manner. Instead, it appears the DOGE value would remain stable at $0.005 for some time to come. That streak was broken earlier this week, albeit the rebound is already taking shape.
More specifically, there is a small uptrend over the past few hours which slowly pushes the Dogecoin price back toward $0.005. A minor increase in both USD and BTC value has shown Dogecoin is anything but dead at this point, even though its massive price gain of earlier this year might not be repeated anytime soon. Despite the lack of volatility,  Dogecoin remains one of the more attractive cryptocurrency markets at all times.
Community members are also quite happy with this most recent development. Cooz Komei Tokita is confident Dogecoin will come back every single time a setback occurs. So far, that is exactly what tends to happen in the cryptocurrency world, How often history will repeat itself, is a different matter altogether.
The beauty of this is undescribable. Dogecoin never ceases to make me happy. That joke that never died and making a comeback. #doge https://t.co/tYFwOXybrS

— Cooz Komei Tokita (English) (@CoozKTokitaEN) October 21, 2018
As is always the case, traders and speculators can still leverage the price gap between different exchanges to make a profit. A lot of arbitrage opportunities exist for Dogecoin right now, resulting in gains between 2% and 4% for arbitrage traders. This is a very interesting opportunity, although all of the eligible exchanges appear to generate low DOGE trading volume at this time.  
#DOGE
Buy at #Koineks and sell at #YoBit. Ratio: 3.51%
Buy at #Sistemkoin and sell at #YoBit. Ratio: 4.40%
Buy at #HitBTC and sell at #YoBit. Ratio: 2.25%
Buy at #Poloniex and sell at #YoBit. Ratio: 2.56%#bitcoin #arbitrage #arbitraj #arbingtool https://t.co/xiFUPzcOcC

— Arbing Tool (@ArbingTool) October 21, 2018
Last but not least, Dogecoin wouldn't be the popular community without some good memes. Dogecoin Memes is a vital Twitter account to follow in this regard. Their recent meme pertains to visualizing the Dogecoin blockchain with stuffed doges. It is a very unique chaingang, and it will undoubtedly bring a lot of chuckles to cryptocurrency enthusiasts globally.
#Dogecoin #memes #crypto #cryptocurrency #doge #tothemoon #wow #moonsoon #dogechain #irl #meirl #2real4me #cute pic.twitter.com/TNA2Hjl30w

— Dogecoin Memes (@DogecoinMemes) October 21, 2018
All of the market conditions appear to indicate Dogecoin's value might continue to rise for a few more hours to come. No spectacular changes should be expected in this regard, as all markets remain subdued for the time being. Small gains are still equally viable in the cryptocurrency world, and Dogecoin enthusiasts will be quite happy with the way things are going as of right now.
Image(s): Shutterstock.com