The three-time Olympic Gold Medalist, Johannes Ludwig, has entered an exclusive ambassador partnership with Radio Caca (RACA). Later this year, he will build a Luge Stadium inside RACA's USM Metaverse and have a crossover NFT collection.
Ludwig is a German luge athlete who comes from a sports family. His father, Jörg-Dieter Ludwig, was also a luger. Johannes achieved 13 medals, including the Luge Gold singles and Gold team relay at the Olympics Winter Games 2022 with teammates Natalie Geisenberger, Tobias Wendl, and Tobias Arlt.
Recently, RACA, which has Moroccan-American Rapper French Montana as its co-founder, announced a collaboration with the Vietnamese Singer Son Tung M-TP in May, who will join its USM Metaverse.
Along with Son Tung M-TP, Olympic Gold Medalists Walter Wallberg, Francesco Friedrich, and Kaylin Whitney were also announced as RACA Ambassadors.
RACA Continues to Grow Despite Bear Market
RACA and its ecosystem continue to grow despite the bear market that the broader cryptocurrency market has been experiencing. According to data from Coinmarketcap, $RACA trades in the last 24 hours have placed it among the top 10 cryptocurrencies by market cap among all linked to play-to-earn project tokens.
In the last 24 hours alone, investors moved more than $17 million, taking $ RACA's market cap to over $153 million in the previous 24 hours.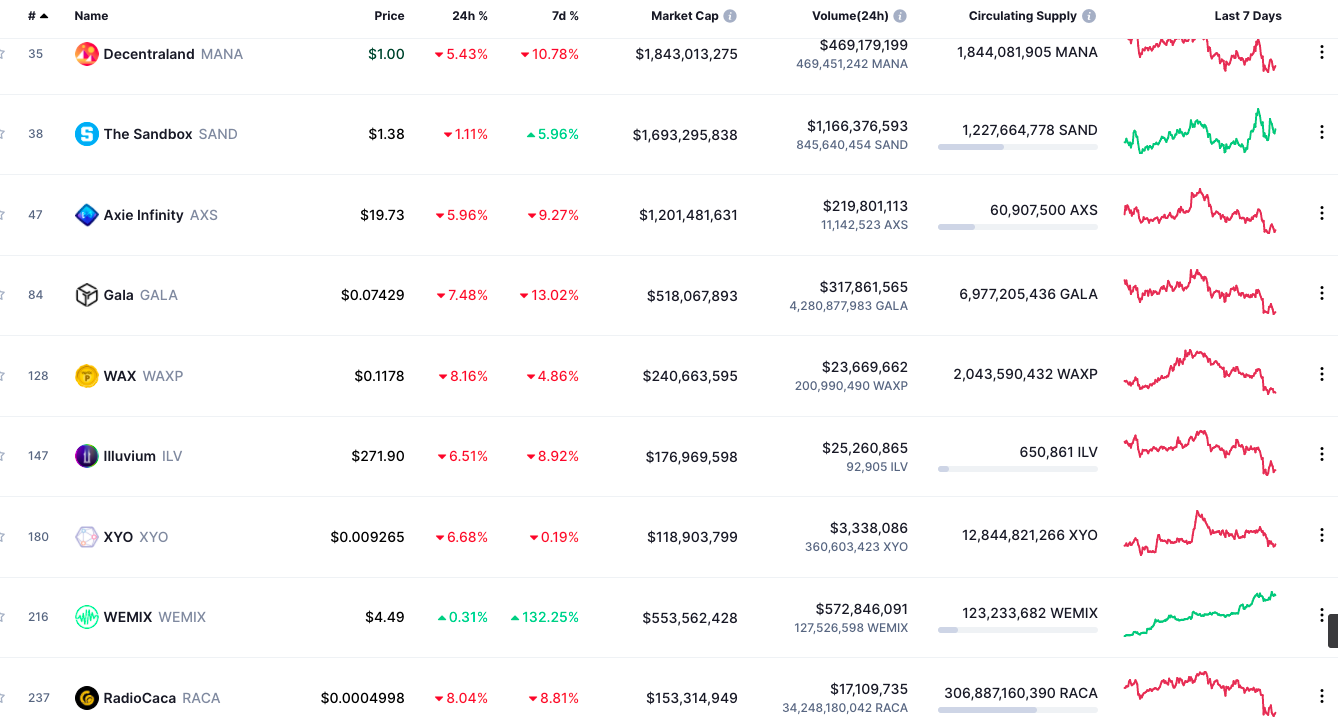 In addition, investor movements and trading by RACA ecosystem participants boosted RACA's NFT marketplace to the top position by volume in the last seven days among all marketplaces built on BNBChain, moving more than $1.5 million, according to data from DaapRadar.

A similar boost also occurred with RACA's play-to-earn game, Metamon World, which, according to DaapRadar, is among the Top 10 biggest games built on the BNBChain in terms of the number of users, with more than 8,000 users in seven days.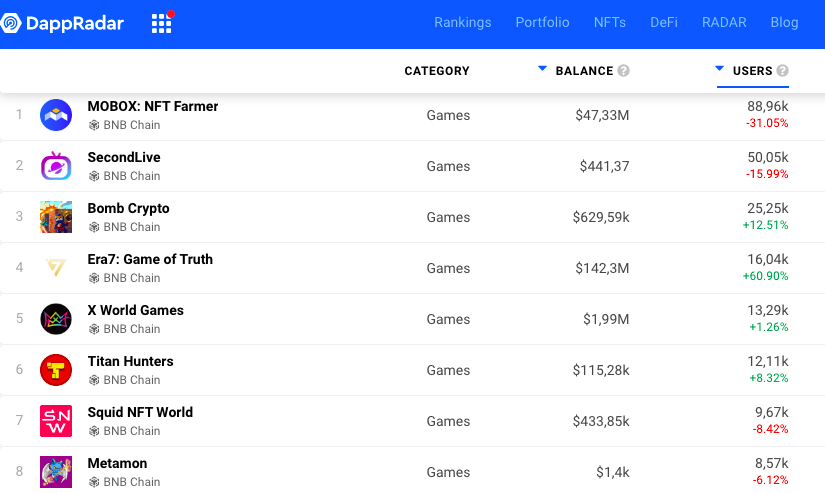 The rise in RACA was felt by influencers in the cryptocurrency market such as Michael.eth (Javis Ventures), who indicated in a Twitter post that investors should be aware of RACA due to its excellent potential and creation of valuable projects for the community.
In another post, Michael highlighted that "smart people will buy some land" in the RACA metaverse as the team has "high capacity," "expertise," and "a long-term and sustainable ecosystem."