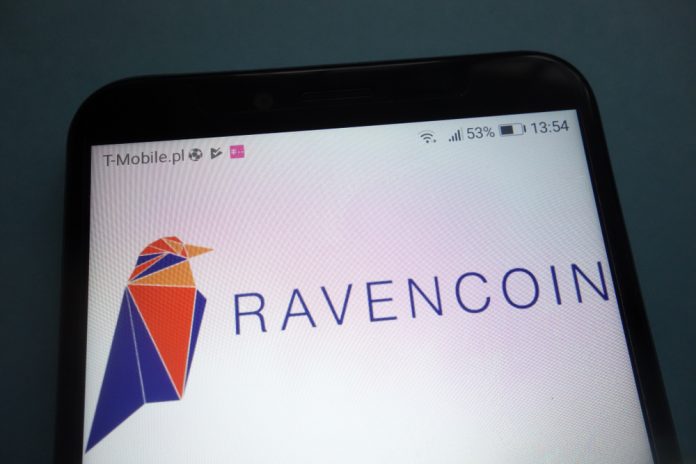 With most cryptocurrency markets suffering from some bearish momentum as of right now, it would be somewhat odd to expect any interesting price action. As far as smaller cap altcoins are concerned, things are not always looking too bleak. The Ravencoin price has noted solid gains across the board, which is always an interesting turn of events.
Ravencoin Price Suddenly Surges Again
People who have kept a close eye on the altcoin markets over the past few months will know the name Ravencoin. It is a very unusual market which tends to dip and rise in value to buck the overall market sentiment. Right now, most of the top markets are slightly bearish, yet the Ravencoin trend is pretty bullish. Sustaining such growth will always be a challenge, even under the best of circumstances.
Over the past 24 hours, there has been a notable Ravencoin price increase. A 6.3% gain has materialized in both USD and BTC value. This brings the RVN value back to $0.029117, or 723 Satoshi. Considering how all of this happening with just under $6m worth of trading volume, this trend is all the more remarkable.
The big news of the week is how Ravencoin's second annual SLC meetup's video is finally making the rounds on social media. While it is an interesting event in its own right, videos like these will not influence the price in any significant manner. That situation may always change in the short-term future, but for now, it is more educational than anything else.
2nd Annual SLC Ravencoin Meetup #rvn #ravencoin https://t.co/YBmOfjumaP

— ss (@erenb__) March 16, 2019
It would appear there is also a lot of excitement regarding the future of smart contract technology. For Just, it seems Ravencoin is the only viable option to explore in this regard, although a lot of people will see things in a different spotlight. Competition in the cryptocurrency space is a good thing first and foremost, thus it seems unlikely there will be "one platform to rule them all".
RVN Ravencoin is actually the superior option if #decentralisation is taken seriously.

— Just (@appwebb) March 16, 2019
One of the more interesting trends in all of cryptocurrency is the increase in coin-themed memes. Ravencoin now has its first entrant in this regard, and one that is seemingly getting  a lot of attention already. It is part of the ongoing meme competition, but it seems this one will be pretty close to winning in the end.
#ravencoin #RVN $RVN pic.twitter.com/HaTLMzsRQU

— Jaek Rock (@JaekRock) March 16, 2019
While all of the current momentum would indicate there is plenty of bullish momentum for Ravencoin right now, that situation could always change when people least expect it. With the bleak trading volume, it seems unlikely a strong push to $0.03 will materialize this weekend. That doesn't mean said value will not be reached, but turning it into a support level is something completely different.
---
Disclaimer: This is not trading or investment advice. The above article is for entertainment and education purposes only. Please do your own research before purchasing or investing into any cryptocurrency.
Image(s): Shutterstock.com