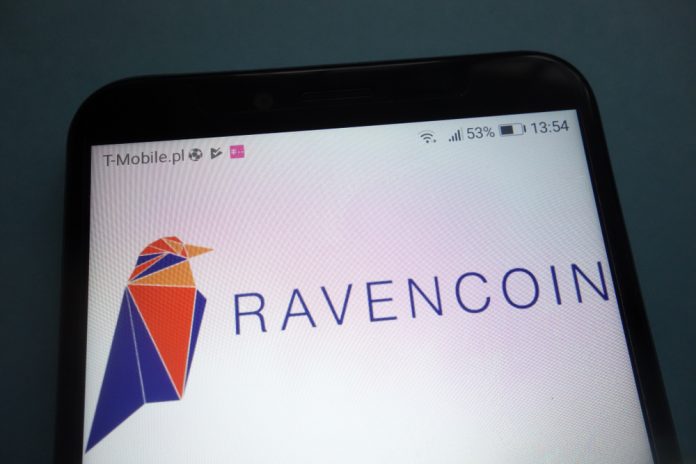 As the uneasy cryptocurrency market momentum remains in pace, it will be interesting to see if any altcoin can make a notable comeback. So far, nothing of the sorts is even close to happening where the top markets are concerned. Further down the rankings, all eyes are seemingly on the Ravencoin price. This altcoin tends to perform extremely well when other markets are under severe pressure.
Ravencoin Price is Moving up Swiftly
When Bitcoin runs out of steam – like it has been doing rather regularly since November 2017 – it is normal for all other markets to bleed value as well, However, not all altcoins follow Bitcoin's trend, either for better or worse. Ravencoin has been one of the notable exceptions in this regard, as it successfully breaks out under overwhelming bearish conditions.
In the past few hours, the Ravencoin price increased by nearly 29% in both USD and BTC value. Because of this unexpected surge, one RVN is now valued at $0.0194, or 505 Satoshi. Both levels will be pleasing on the eye for traders and speculators alike. The overall trading volume is also looking very healthy, which might help keep this surge alive for a little while.
There are some interesting developments behind the scenes which are worth nothing. It appears Ravencoin has obtained a USD fiat gateway on the Vertbase platform. That in itself is a remarkable development which has seemingly gone by unnoticed. It is difficult for small-cap altcoins to get a USD pairing these days, yet it seems Ravencoin can cross that hurdle off its list.
https://t.co/dZrp8r4puNhttps://t.co/68AhUuiwwt#RavenCoin #RVN to $USD #FIAT on @vertbase is having an impact…

They'll come for the +55% over three days.

They'll stay for the value proposition of #STO's (Stock Token Offerings) that disallow #NakedShortSelling@APompliano

— William Graham (@williamgrahamiv) March 2, 2019
HakanAykanat4 is one of those altcoin speculators who is in it for making as much money as possible in this industry. His target of 759 Satoshi is still in play right now, although there is some resistance forming as of right now. Even so, considering how the price was 296 Satoshi a few days ago, this trend is quite remarkable.
#RVN : 4 gün önce fiyat 296 iken grafik analizi ve teknik hedefleri yazdım. 5. ve son hedef olarak da 570 dedim. Bugün en yüksek 533 gördü. 4 günde toplam👉 % 80👈 yükseldi🤗🤗🤗🤗Roketini atalım. pic.twitter.com/SXFM11GxXM

— HakanAykanat4 (@HakanAykanat4) March 2, 2019
Crypto Buddha is hoping for the starts and the moon right now. While no one can blame trader for getting a bit enthusiastic, it seems unlikely Ravencoin will hit $1 in the near future. At the same time, a very bullish Bitcoin surge can push the value of all altcoins up in the process. A fifty-fold increase in value would be required for Ravencoin to hit $1, which will not occur overnight by any means.
#BTC Is Raven coin #rvn going to $1 in a near future?

— CRYPTO BUDDHA (@AntonioB162738) March 2, 2019
While all other markets are clearly struggling for traction, Ravencoin is simply soaring. How much of this has to do with the Vertbase listing, will always be up to interpretation. It is good to see at least one market move along swiftly at this time, although chasing the pump is never an advisable course of action in this volatile industry.
---
Disclaimer: This is not trading or investment advice. The above article is for entertainment and education purposes only. Please do your own research before purchasing or investing into any cryptocurrency.
Image(s): Shutterstock.com