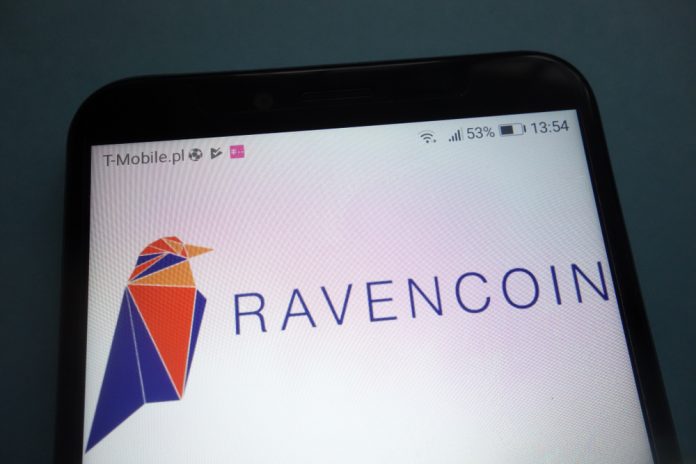 Without any real excitement on this sleepy Sunday, most of the cryptocurrency markets are subjected to awkward momentum. While most markets tend to keep their value stable, the Ravencoin price is retracing once again. An interesting turn of events, although things are not necessarily looking good.
Ravencoin Price Momentum Looks Worrisome
It is not entirely abnormal for alternative markets to lose one value over the course of the weekend. Although the top markets are in the green right now, it would appear some of the lower-ranked altcoins are not benefiting from this spell. Ravencoin is an interesting example in this regard, albeit not necessarily for the right reasons.
Over the past 24 hours, the Ravencoin price has lost 5% in UD value and 5.82% in BTC value. Both of these developments push the RVN price down to $0.052814, or 996 Satoshi. Traders and holders will not be too happy with how things are going, although there isn't much to warrant an uptrend.
On social media, there are a lot of interesting discussions pertaining to different altcoins right now. CryptoAK is quite pleased with the progress Ravencoin has shown in recent months, and it seems he expects other coins to follow suit in this regard. Whether or not that vision will come true, is a different matter altogether.
This is just the beginning as it will break Top 100 within the next few days!

This reminds me a lot like $RVN #RVN and how it just climbed all the way up through Top 40 Market Cap!$CSC #CSC #casinocoin

— @cryptoAK (@_cryptoAK) April 28, 2019
When looking at the Ravencoin chart, it is pretty evident the current trend is not all that awe-inspiring. In fact, Posty expects a drop to 900 Satoshi or even lower, which is not necessarily something to look forward to. However, there may also be an uptrend to 1,100 Satoshi when people least expect it, which makes for an interesting outlook.
Patiently waiting for sub 900 sat #RVN

If price reclaims triangle support (~1100) then that changes everything…

Until then I'm bearish on this. pic.twitter.com/ynmMlYWKqJ

— Posty 📭 (@Crypt_Malone) April 28, 2019
CryptoFibonacci maintains a very different outlook on Ravencoin these days. He expects the support line to hold as of right now, albeit there is a genuine chance this level will break fairly soon. The coming hours may prove to be rather crucial for Ravencoin, although the current direction remains unclear.
$RVN Daily Chart.

Possible Morning Star candle formation. Needs confirmation, but the Fib cluster and support line are providing enough support for now. One to watch.#RVN pic.twitter.com/vZ4w6aW1vu

— CryptoFibonacci (@CryptoFib) April 28, 2019
All of the signs seem to indicate Ravencoin's bearish pressure might not necessarily relent for quite some time to come. With a 5% drop already in place, there may be some panic selling over the coming hours and days. If Bitcoin were to turn bearish, this situation could grow even worse where RVN is concerned.
---
Disclaimer: This is not trading or investment advice. The above article is for entertainment and education purposes only. Please do your own research before purchasing or investing into any cryptocurrency.
Image(s): Shutterstock.com