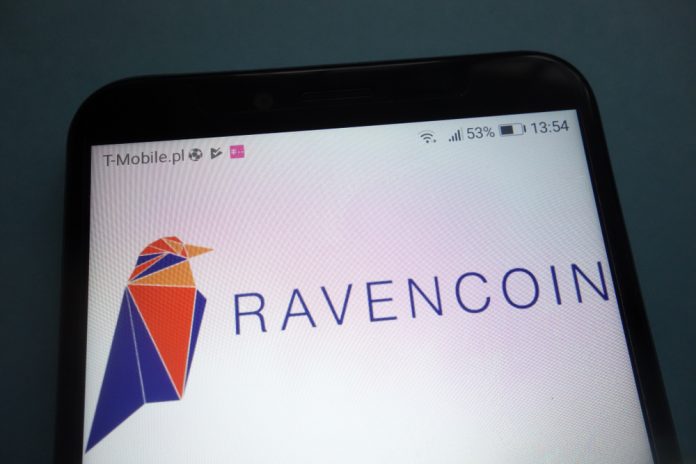 As most of the cryptocurrency traders have now woken up, it will be interesting to see how individual markets will evolve in the hours to come. Although there is a sea of bullish momentum to keep an eye on, there is always a chance the market will reverse course pretty quickly. As far as the Ravencoin price is concerned, it would appear things are looking very promising right now.
Ravencoin Price is on the Move Again
A lot of altcoin traders have begun paying attention to Ravencoin over the past few months. Not necessarily for the technical side of the project, but rather because this altcoin allows them to make a lot of good money in the process. There is nothing wrong with chasing ways to make money in this industry, although it may bode troublesome for the future of Ravencoin once a price ceiling has effectively been released. So far, that top is not in place just yet, as a new all-time high seems within reach.
Over the past 24 hours, the Ravencoin price has gained 6.5% in USD value and rose by 5.71% compared to Bitcoin. Both trends show there is a lot of interesting in this altcoin. Its current uptrend may be related to the current Bitcoin price uptrend, although that has not necessarily been confirmed at this point. The $33.64m in trading volume seems to help move things along nicely as well. As such, there is a bright future ahead for RVN, at least until this momentum calms down a bit.
On social media, there has never been an issue in terms of hyping Ravencoin. Andy Sheu shared an interesting image which shows how versatile the project can be. However, it seems the current price has nothing to do with hype or marketing, but rather the appeal it has to new users. A bit of an interesting message, although it remains to be seen how things will evolve in the future. Rest assured any RVN price increase is met with a lot of hype regardless.
This is called awesomeness @Ravencoin 😍!!! #RVN revolution in crypto 😎.#BNB #TRX #BTT #BTC pic.twitter.com/Ldghw27NeP

— Andy sheu (@altcoinmarket1) April 1, 2019
It would appear a very interesting development is taking place behind the scenes. More specifically, a community member is working on rewards and dividends. How that feature will look exactly and whether it can convince more people to pay attention to this project as a whole, is up for debate. Any development which can help advance Ravencoin will be welcomed with open arms by the community members.
#Rewards / #Dividends is being developed by a #Ravencoin community member @_WhaleSt $rvn #rvn #crypto #blockchain pic.twitter.com/T5Hz52Wrns

— Elon C. Lewis (@RavenCoindesk) April 1, 2019
As far as the current RVN price chart is concerned, there is plenty of potential ahead. Although it remains to be seen where the next top will be, Crypto Hunter Gon expects RVN to hit at least 2,000 Satoshi. It currently sits at 1,523 Satoshi, which means another 30% increase should materialize, assuming this chart is correct. It is quite a big leap for this market, but given its history, it is not entirely impossible by any means.
2000-2200 sats

— Crypto Hunter Gon (@CryptoxHunter) April 1, 2019
As is always the case in the cryptocurrency world, there is always a chance all of the current market momentum will collapse out of the blue. When Bitcoin remains in the green, it seems unlikely the alternative markets will see much pressure in the hours to come. Even so, the world's leading cryptocurrency is still under a fair bit of pressure, thus no one should expect any major bull runs for Ravencoin or other markets in the near future.
---
Disclaimer: This is not trading or investment advice. The above article is for entertainment and education purposes only. Please do your own research before purchasing or investing into any cryptocurrency.
Image(s): Shutterstock.com