On July 10, the price of Bitcoin overcame the $13.000 mark, but then, contrary to the expectations of many traders, it sharply dropped to $12.000. The price drop hasn't stopped and on the night of July 11, the quotes turned out to be at $11.100. Bitcoin lost in price over 10%. During July 11th Asia session bitcoin slightly recovered and trades at around $11,600 (7:00 UTC.)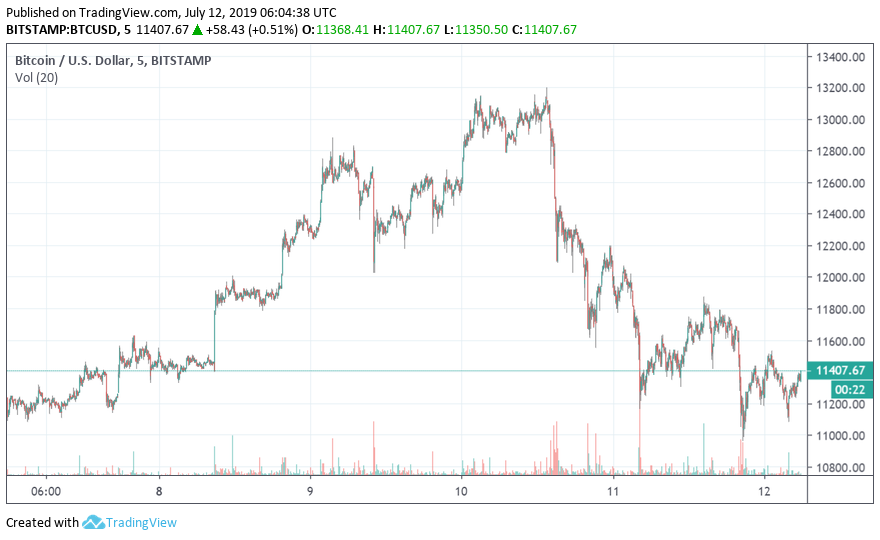 The total capitalization of the cryptocurrency market dropped to $313 billion, losing about 12% during the day. According to CMC, the volume of trading in the market as a whole exceeded $103 billion, while at the same time, this indicator did not exceed $7.3 billion at OpenMarketCap. Bitcoin dominance index is kept above 65%.
Behind July 11 bitcoin price drop could be yesterday remarks of U.S. President Donald Trump about bitcoin. In series of tweets Trump shared his opinion on bitcoin and FaceBook's Libra: "value [of bitcoin and other cryptocurrencies] is highly volatile and based on thin air." Such comments, of course, doesn't make crypto investors more confident. Besides, U.S. Federal Reserve chairman Jerome Powell yesterday stated that Libra "cannot go forward" until serious concerns regarding privacy, money laundering, consumer protection, financial stability are addressed. Powell's comment reportedly let bitcoin to loose 7% in price immediately. 
Joe DiPasquale, CEO of cryptocurrency fund of hedge funds BitBull Capital in his commentary to Forbes described the current situation: "retail investors and the public, in general, have not stepped in yet, leaving only institutional investors who entered early (during Q4 2018) and whales using leverage."
According to DiPasquale, no new money came in or out of the market, and leveraged bets caused massive volatility on the way up and down. "This composition is resulting in high volatility, and it is likely to continue in the short-term (Binance just launched margin trading with 3x leverage)," he stated.
We can still expect volatility on BTC market during high volumes of leveraged contracts. Besides, big exchanges such as Binance and Bakkt are about to launch their crypto futures leveraged trading platforms. 
Anyway, trading on huge futures trading can have its own disadvantages. Sometimes it's really difficult to learn complicated interface and proceed with KYC procedures, and sometimes its even illegal to use them in certain countries.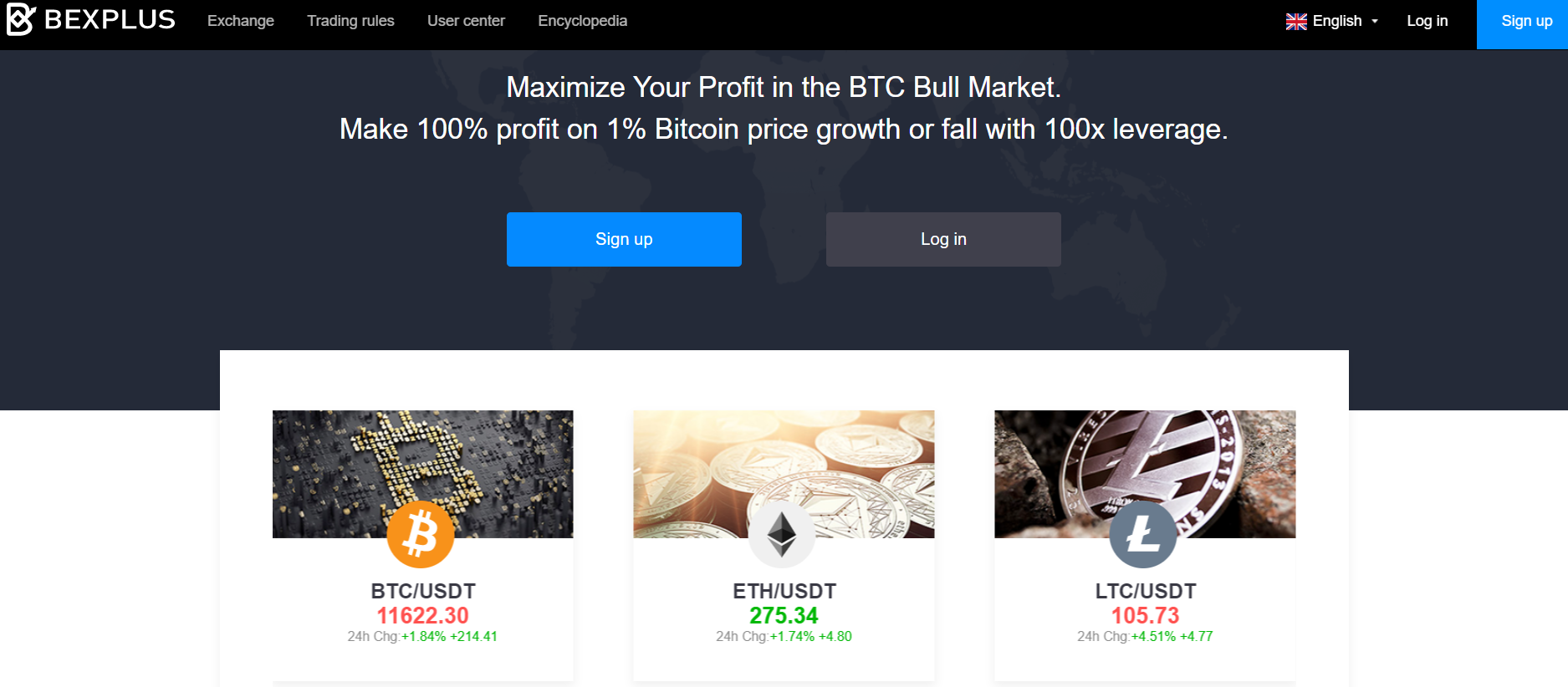 Bexplus is quite different from big exchanges — among its advantages are simplicity, no KYC, really easy withdrawals and deposits and many options to gain profit not just by trading. 
For example, by making a deposit on Bexplus you can get 100% cashback. So, instead of 0.1 BTC deposited you can get 0.2 BTC and use them for trading, thus improving your chance of gaining profits. By the way, on Bexplus you can trade not only BTC futures, but also LTC, ETH, XRP and EOS. Investors can diversify investments by choosing from 4 altcoins. 
Make a deposit on Bexplus and win iPhone XS Max
This July Bexplus users can get valuable gifts by making deposits: gifts vary from Amazon Gift Cards to iPhone XS Max!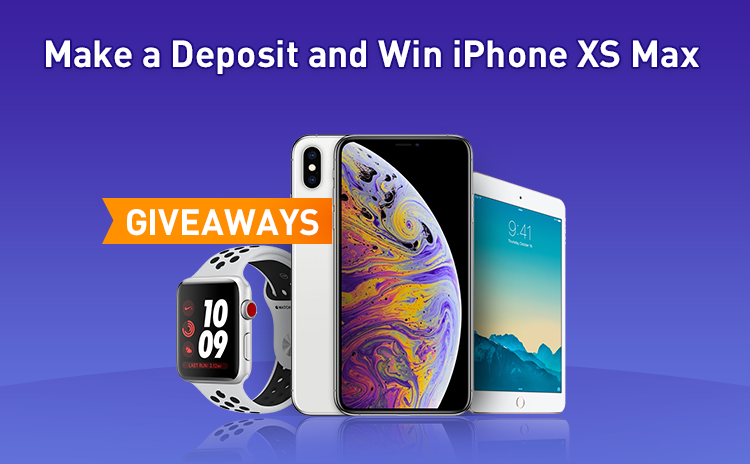 Annual interest on Bexplus 
By keeping your bitcoins on Bexplus deposit you can get an annual interest. Depending on the amount of your deposit, annual interest can range between 20-72%.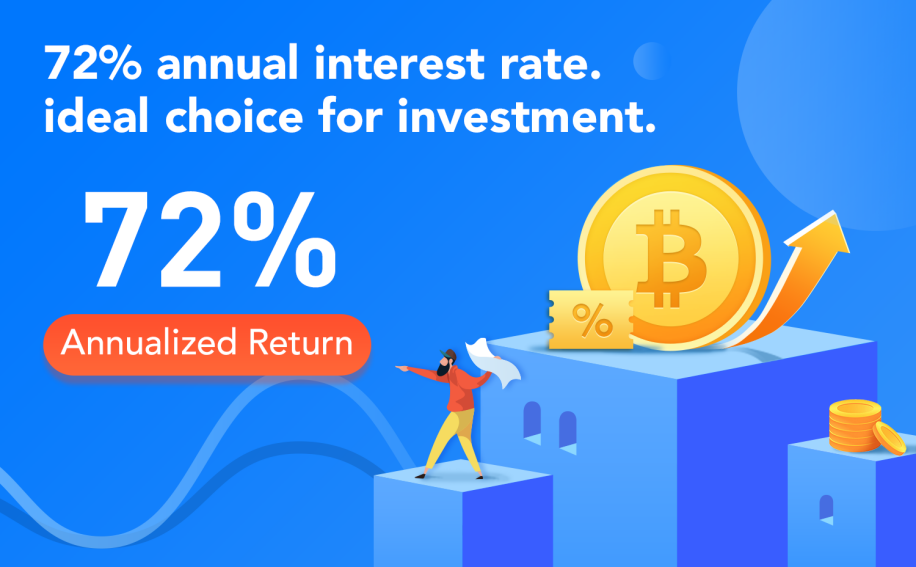 Start earning with Bexplus today!
Follow Bexplus on:
Website: www.bexplus.com
Facebook: https://www.facebook.com/Bexplusglobal/
Telegram: https://t.me/bexplusexchange

Twitter: https://twitter.com/BexplusExchange