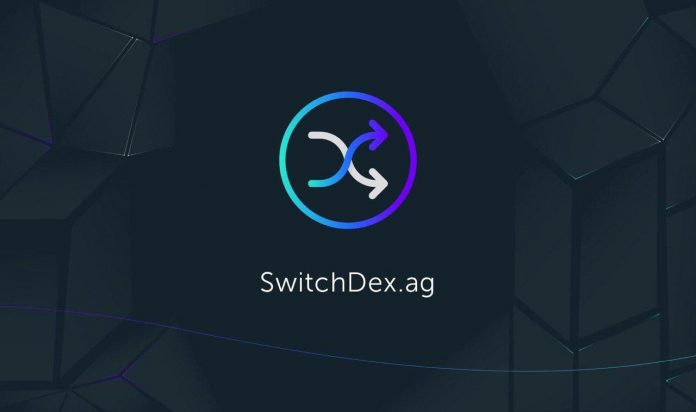 Diversification is key for any investment portfolio and this remains true for cryptocurrencies. With thousands of tokens to choose from, crypto exchanges offer people a chance to benefit from the opportunities they provide. However, in the race to offer the best of services and differentiate, exchanges have become overly complex for average token holders.
SwitchDex is a decentralized exchange that creates a unique trading environment that is powerful, yet simple at its core. With its bare bones, yet fully functional features, the exchange has garnered the interest of major players in the digital industry, including John McAfee as a leading advisor.
Easily Switching Tokens
SwitchDex has been designed by the team behind the Switch.ag platform. The simple crypto-swapping platform allows anyone to switch one digital asset with another within a minute with only a few clicks. SwitchDex, their fully functional trading platform, carries the same principle of trading of being as easy as possible. The crypto exchange offers:
Over 100 tokens already listed, tradable with 6 base pairs.

Decentralized ecosystem where users are in control of their assets.

Lowest fee with only

0.2% as taker fee

. This, however, can be

reduced to zero

with a one-time payment.

Passive earning through holding

DESH

(native token of Switch.ag platform) and

SDEX

(

SwitchDex's own token

).

50% of both platform's profits

are airdropped to token holders.

Traders from all over the world (including the United States) can sign up and trade.
The ESH Token
Apart from the DESH and SDEX token, the Switch platforms have launched another token, the ESH. The token has been listed on the SwitchDex platform and holders of the ESH token are also given the opportunity of passive earning, as they will be distributed the rest of the gross profit from both Switch platforms.
Apart from the local listing, the ESH token is also listed on Instant Bitex and DOBI exchanges. Two other exchanges, Mercatox and IDEX, have also confirmed that they will list the token soon. Furthermore, the Switch team is already in talks with other exchanges to get the ESH further listed.
Project Advisors
The SwitchDex platform has already caught the eyes of industry leaders and many have joined the project as advisors. Leading the list is John McAfee, the man behind the McAfee anti virus and a pioneer in the digital security arena. His expertise in digital security gives the platform a competitive advantage by offering unparalleled security.
Mate Tokey is another big name in the digital sector advising the project. He has a streak in creating crypto websites that have become market leaders, such as Bitcoin.com and Bitcoinist. Editor in Chief of Crypto Coin Network (CCN) Simon Cocking, is yet another reputable name making this list.
The SwitchDex platform has all the right mix of simplicity and functionality that makes it the obvious choice for traders who want all of the action, but are not adept at technical trading aspects.
For more information on how easy it is to use a decentralized exchange, visit the website:  https://switchdex.ag/
Disclosure: This is a sponsored article