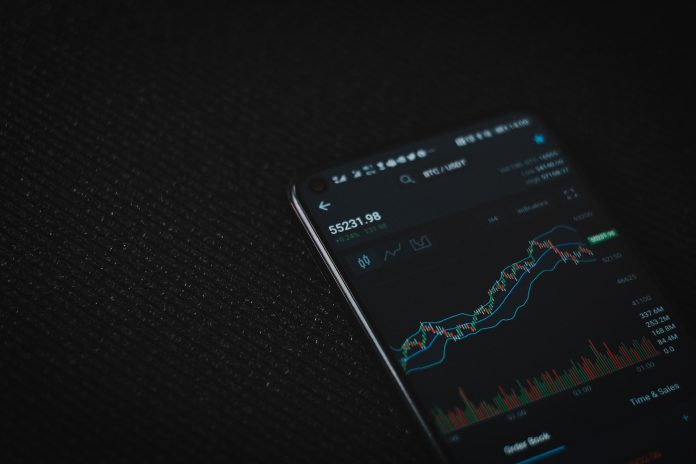 The remarkable revival of the cryptocurrency market in 2023 has led to a significant trend where crypto companies are increasingly making strategic acquisitions. Ripple, the company behind the XRP token, recently made a significant move in the cryptocurrency market by acquiring Metaco, a cryptocurrency custody company based in Switzerland. 
A Significant Acquisition For Ripple
The acquisition, valued at $250 million in cash and Ripple equity, marks a strategic expansion for Ripple, enabling it to offer a wider range of services, including custody, issuance, and settlement of tokenized assets.
Metaco has been a trusted provider of enterprise-grade solutions, offering custody, orchestration, and trading services to institutional customers. By joining forces with Metaco, Ripple aims to enhance its capabilities and strengthen its position in the rapidly evolving crypto industry.
This move demonstrates Ripple's ability to adapt and thrive in both favorable and challenging market conditions. Ripple has established partnerships with numerous leading financial institutions worldwide and focuses on real-time financial settlement. The acquisition of Metaco further bolsters Ripple's position as a key player in the crypto space.
Another notable player in the crypto market following a similar trajectory is InQubeta, a crowdfunding platform leveraging non-fungible tokens (NFTs) and specializing in AI start-up investments.
InQubeta Launches AI Crowdfunding Platform
InQubeta offers users the opportunity to invest in AI projects using QUBE tokens through its NFT marketplace. This innovative approach allows start-ups to raise funds and engage with their communities by offering reward and equity-based NFTs.
Additionally, investors can earn rewards through the NFT marketplace by backing and investing in startup projects that offer reward and equity-based NFTs. Each investment opportunity is minted into an NFT and fractionalized, enabling anyone to participate using QUBE tokens. The rewards earned are based on the success of the startups invested in.
AI startups interested in listing on InQubeta's NFT marketplace can apply through the online form available on the website. The evaluation process considers the growth potential and alignment with InQubeta's values and mission.
To assist investors in evaluating start-up projects, InQubeta provides resources such as information and reviews from the community, experienced investors, and AI technology experts. This enables investors to make informed decisions based on thorough research and analysis.
InQubeta's QUBE Token Presale Is Live
InQubeta has also launched the presale of QUBE, its native token for early holders seeking to take part in its ecosystem. Investing in InQubeta's QUBE tokens comes with several benefits. Firstly, investors have the potential to reap long-term growth and value appreciation as they participate in the success of AI technology start-ups. By supporting InQubeta's NFT marketplace, investors gain access to a unique investment ecosystem dedicated to fostering AI innovation and supporting the next generation of start-ups in this field.
Furthermore, staking QUBE tokens on the InQubeta platform provides an opportunity for investors to earn rewards from a dedicated reward pool. The deflationary nature of the ERC20 QUBE token, featuring a 2% buy and sell tax allocated to a burn wallet and a 5% buy and sell tax directed to the reward pool, enhances the attractiveness of the investment. These features make QUBE tokens an appealing choice for investors seeking to diversify their portfolios and capitalize on the potential growth of AI technology start-ups.
QUBE token holders also play a crucial role in InQubeta's governance. They have the ability to propose, discuss, and vote on key decisions, ensuring that the platform remains responsive to the needs and priorities of its community. To purchase QUBE tokens, interested individuals can participate in the presale through the InQubeta website, using various cryptocurrencies such as ETH, USDT, and BTC. The minimum investment amount for QUBE tokens is $50, making it accessible to a wide range of investors.
Once acquired, QUBE tokens can be staked using supported wallets through InQubeta's staking dapp. By staking QUBE tokens, investors can earn rewards from the buy and sell taxes allocated to the dedicated reward pool.
To ensure the safety and reliability of its platform, InQubeta has undergone extensive scrutiny from leading smart contract auditing firms. Hacken, Block Audit, and Consult have verified and certified InQubeta's smart contracts, assuring investors that the platform is secure and that their funds are protected from potential security breaches.
Final Thoughts 
Looking ahead, InQubeta's roadmap includes expanding the NFT marketplace and introducing new features and partnerships to support the growth of the platform and the AI technology start-up community. By continuously evolving and adapting to market demands, InQubeta aims to foster innovation and provide valuable opportunities for investors in the AI sector. Time will tell if the project will enjoy similar adoption and success like Ripple but the current signs bode well for the AI token.
For more information on InQubeta click the links below:
Official website: https://inqubeta.ai/ 
whitepaper: https://whitepaper.inqubeta.ai/ai-investing-made-easy/what-is-inqubeta 
Disclosure: This is a sponsored press release. Please do your research before buying any cryptocurrency or investing in any projects. Read the full disclosure here.

Photo by Viktor Forgacs on Unsplash