One of the most common scams in cryptocurrency that's been going on since Bitcoin's inception is cloud mining scams. Those scams revolve around the scammers setting up a fictitious website offering paid cloud mining services. The scammers usually go through a great deal of effort to prove their mining operation is legitimate, only to scam investors in the long run.
Today we will be taking a closer look at RHY Blockchain Mining. I first heard of them after they contacted me to try and buy advertisements on our platforms.
Taking a look at their platform, the first thing I notice is the low-quality build of the website, complete with pixelated videos and broken English on every single post. A low-quality website should be the first red flag for any seasoned investor when evaluating a business.
We also notice victims of RHY Blockchain posting on their social media pages. Their Facebook page has quite a few comments from a user who was already scammed by them a few weeks ago.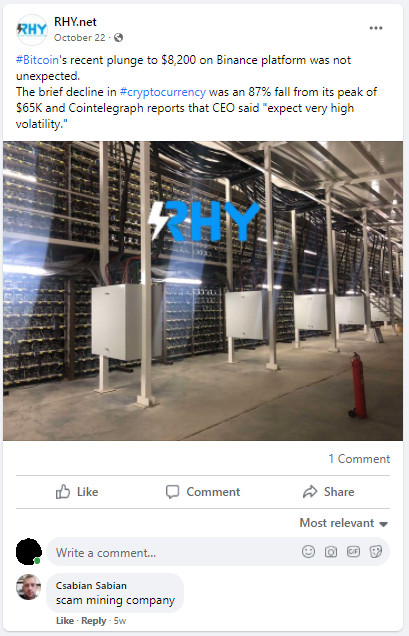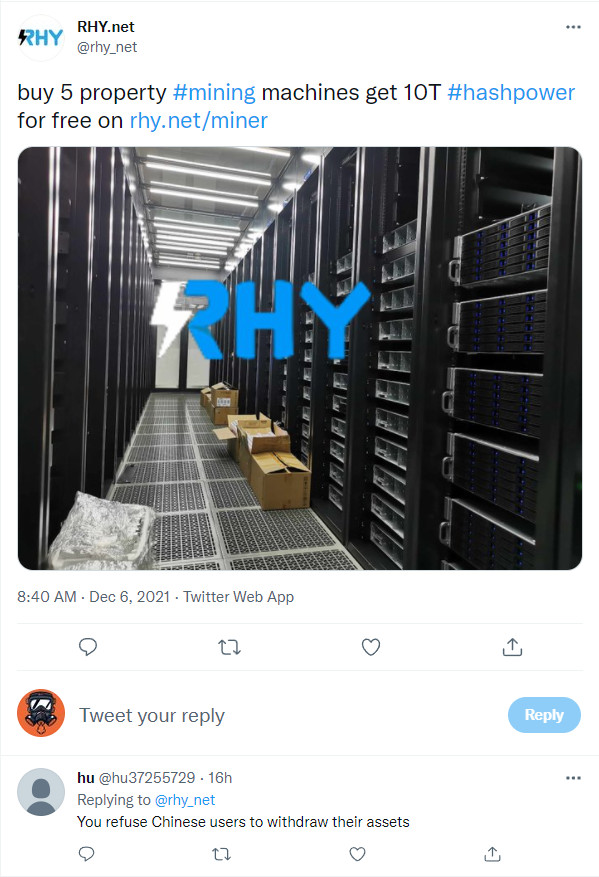 Last but not least, the latest announcement from RHY Blockchain mining is that two of the mining operations in the Middle East have been shut down for over three months due to "regulations." The team provided this extremely low-quality photo in Arabic that's supposed to prove their claims.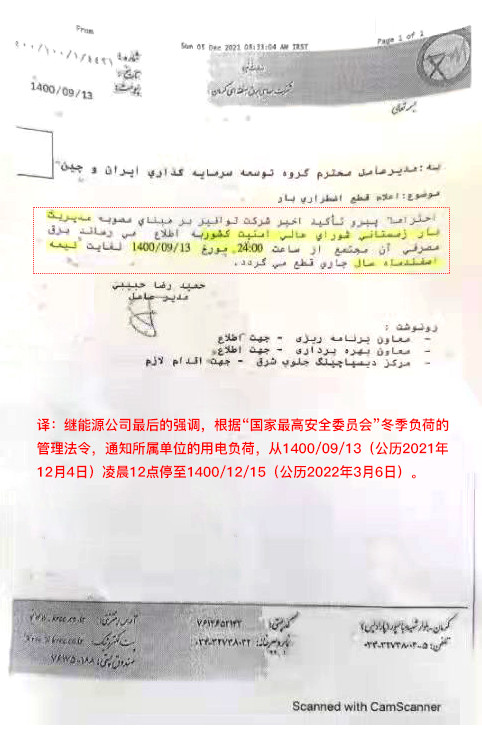 Take the above three red flags, and an investor must be out of their mind to even hand a single penny to this company. Not only do cloud mining services have a broken business model, but these scams are also the easiest to pull off because all you need is an elementary website filled with empty promises.
At least scammers who launch tokens must have some technical knowledge of the blockchain.
According to their website, RHY Blockchain Mining says they use the funds generated from the sales of their contracts to buy even more hash power. However, that makes absolutely no sense, as any reputable mining company will raise funds via venture capital or a private sale if it needs more money to buy hardware.
ICANN search for rhy.net shows us that the domain is registered in China, under Alibaba Cloud Computing (Beijing) Co., Ltd.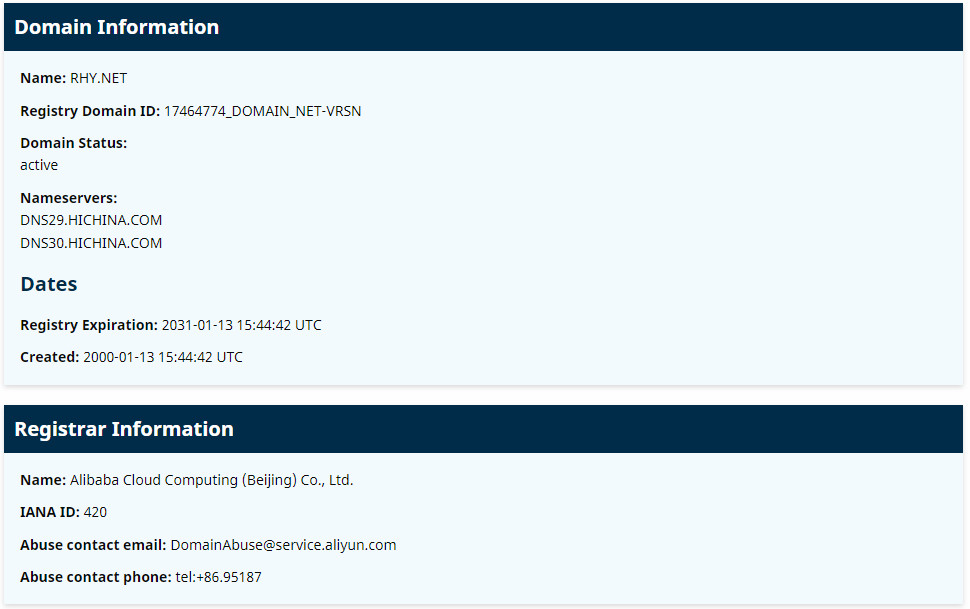 If this company has scammed you, make sure to send an email to [email protected] to have an official record of the report, which you can then take to ic3.gov if you're in the United States, or another regulatory agency in your country.
Further investigation reveals that rhy.net is part of rhy.global. Rhy.global is operated by:
"STARS CLOUD MINING SCIENCE & TECH CORPORATION
ADD:220 DAVIDSON AVE, SUITE 106, SOMERSET, NJ 08873"
Here's a street view of the company's "headquarters" in New Jersey: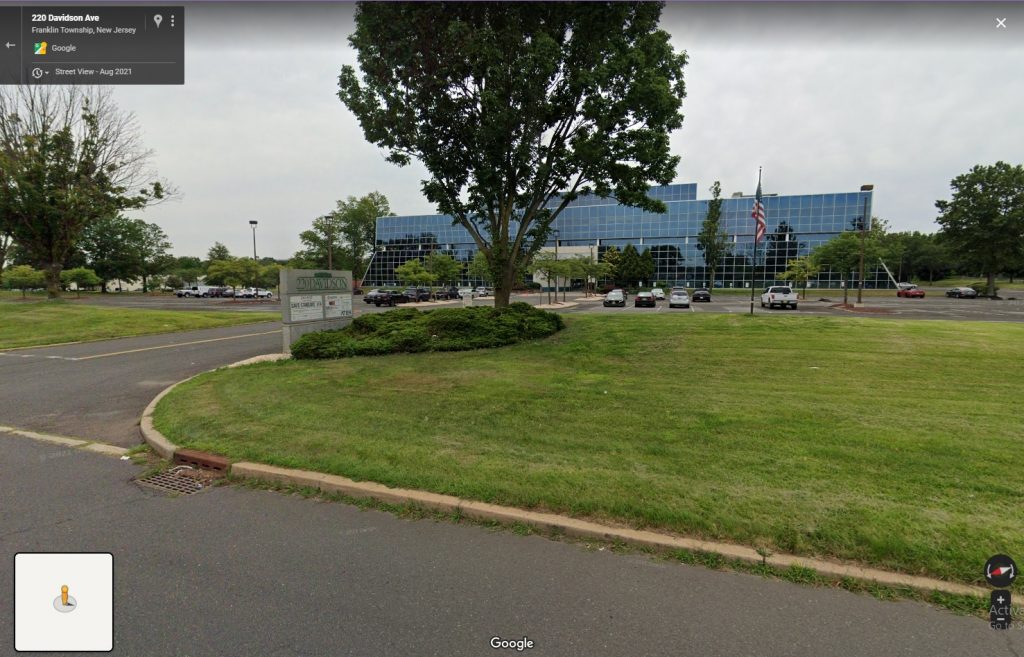 That building is a shared office space with multiple businesses and in no way has the infrastructure required to run a mining company.
Looking up Stars Cloud Mining on NJ's SOS search, we couldn't find any official records of the company existing. However, we were able to find documents on opencorporates.com, which state that the company is registered in Belize.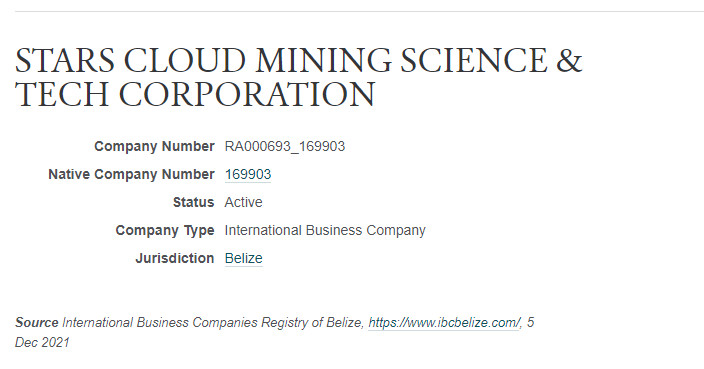 Let's recap. So far, we have a domain registered in China operating under a company based in New Jersey, whose jurisdiction is in Belize.
With all the evidence we presented above, we can confidently conclude that RHY Blockchain mining is a scam, and you should avoid it at all costs.
If you've been the unfortunate victim of this scam, make sure to report it to your local authorities. Feel free to link to this article for further explanation. Stay safe, my friends.
Disclosure: This is not trading or investment advice. Always do your research before buying any cryptocurrency.
Follow us on Twitter @nulltxnews to stay up to date with the latest cryptocurrency news!