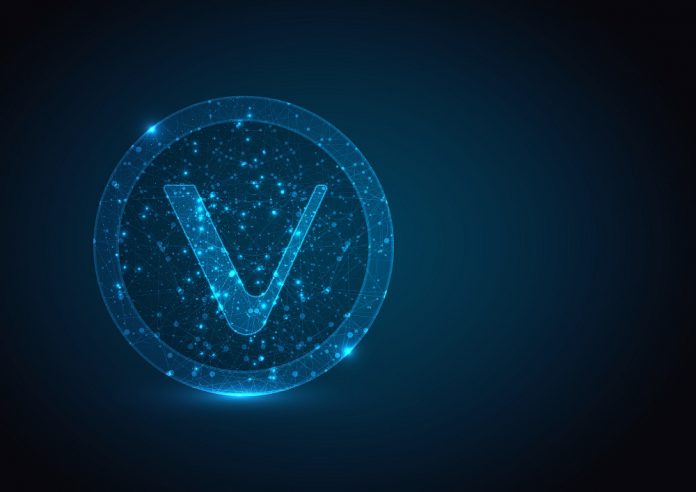 Expectations in the cryptocurrency industry have not been this high in quite some time. It is more than apparent the year 2019 will need some major price recovery momentum to keep a lot of investors happy. In the case of VeChain, it seems there is a lot of bullish momentum on the price charts. That is a rather interesting sentiment, as the VET price largely depends on Bitcoin's momentum.
Go Long and Prosper
It is always interesting to see how cryptocurrency traders look at price charts from their own perspective. In the case of Serhatkalen, this user expects to see a massive VeChain price increase over the coming days and weeks. He even identifies key targets for VET/BTC, with potential targets sitting at 128, 160, and 192 Satoshi.
On the surface, all of these targets may seem rather ambitious, but that isn't necessarily the case. The current VET value sits at 114 Satoshi following some steep gains. As such, nothing is impossible by any means, and the 128 Satoshi may very well be reached in a few hours from now. Pushing through to 192 Satoshi would require a near 80% increase in value, which is a clear bullish sign if it were to materialize.
A Possible Breakout is Shaping up
After the rough year 2018 has proven to be, it is more than evident people expect big things form the VeChain price in the near future. Whether or not that sentiment is warranted, remains to be determined. Based on the chart provided by Adbitcoin, it seems there will be a small move upward, which is already visible on the price charts. This user expected the peak to be hit near the 126 Satoshi mark, with a rather conservative estimate.
Even so, one has to pay some attention to this particular VeChain price chart. Not because it is outspokenly bullish, but rather because it confirms there will be some positive momentum, however short-lived it may be in the end. There is no reason to expect massive momentum over the coming days and weeks, but that doesn't mean there is no money to be made.
Nibbling Down the Resistance
Prior to any cryptocurrency moving up on the charts, the resistance will need to be broken in a convincing manner. This can usually be done in two ways. Either someone simply clears out the sell orders without providing support, or the resistance is slowly being worn down. The chart shared by Cryptonite_Trader seems to indicate the latter approach is in play for VeChain, which is rather interesting.
Looking at this price chart in detail, it seems the VeChain price has hit the bottom of the range and a double bottom has effectively formed on the chart in the process. As such, the logical outcome is a small or long uptrend, although one has to wonder how long a run can be sustained for under these market circumstances. Even so, there is a chance the VET value will drop below 101 Satoshi depending on what happens to Bitcoin.
---
Disclaimer: This is not trading or investment advice. The above article is for entertainment and education purposes only. Please do your own research before purchasing or investing into any cryptocurrency.
Image(s): Shutterstock.com