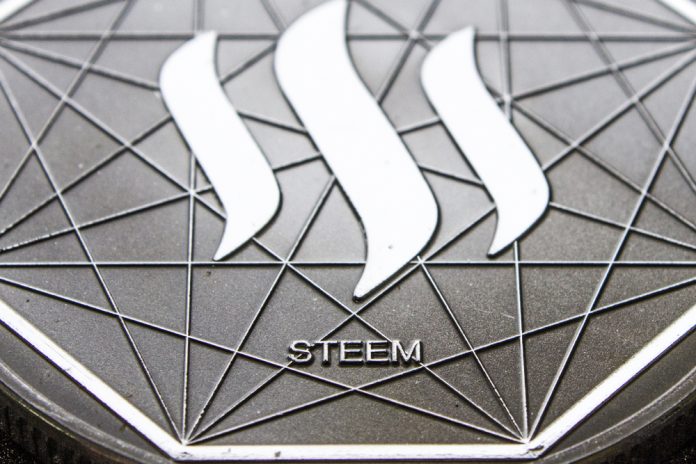 There are some interesting things happened in the world of altcoin trading. As of right now, the Bitcoin price is still stuck in sideways momentum, but things might change fairly soon. The Steem price, for example, shows things can get pretty interesting with very little trading volume. There is a nice uptick which pushes the Steem price above $0.85 again.
Steem Price is Making Big Moves
It doesn't happen all that often people look at Steem as an altcoin worth speculating on. That is not because the currency has no merit, but primarily because it has become a utility currency, which does not necessarily introduce a speculative element. Even so, there are those who expect big things to happen in the form of Steem, albeit the trading volume has always been pretty lackluster.
Over the past 24 hours, the Steem price has noted a strong 8.5% gain. This is evident across both of the USD and BTC pairs, which is pretty interesting. Especially when considering how things are not looking great for Bitcoin and most of the top altcoins, and Steem might still face a pretty big setback in the coming hours.
Speaking of Steem technical analysis, there is an interesting trend forming as of right now. Bitcoins and Gravy seems to indicate a new major move is on the horizon, albeit it remains to be seen what the future will hold in this regard. All cryptocurrencies should see a rebound sooner or later, but when it may happen, is anybody's guess at this time.
STEEM Technical Analysis: CONSOLIDATING BEFORE NEXT MOVE https://t.co/GgFb71PVOg #YouTube #Dtube #Steem #cryptocurrency #cryptotrading #daytrading #investing #investors #WallStreet #onlinecourses #tutorials #DIY @workin2005 @ObamasMentors

— Bitcoins and Gravy (@BitcoinsNGravy) October 13, 2018
Some users are also advocating for getting more people to work with Steemit, rather than stick to traditional means. Although that is a pretty interesting idea, there is not necessarily a big incentive for users to do so. Especially those who write as a full-time job, the earnings from Steemit can be very hit-and-miss. Even so, over $5.8m worth of rewards have been issued to the #blog tag alone in under three years.
WANTED: More #Bloggers #Writers & #Photographers to come join us on @Steemit.

Did you know that >$5,800,000 worth of #STEEM rewards have been distributed to the tag #Blog in the #Steemit Community since it was created back in March 2016?#blockchain #blogger #money #JoinSteemit pic.twitter.com/sSrCRp6sw6

— Stephen P Kendal (@StephenPKendal) October 13, 2018
One particular individual potentially joining the Steemit ranks is none other than John McAfee. He is a big advocate of freedom of speech, something one doesn't achieve by using traditional social networks these days. As such, Steemit may prove to be an interesting solution, depending on how people tend to look at these things. It seems unlikely McAfee will suddenly begin hyping Steemit, but one never knows what the future holds.
You guys need to #joinsteemit @SteemNetwork @steemit ,runs on #steem #blockchain ,zero transaction fees,3 secs confirmations…! This is not a promotion folks….But can help you all #Crypto #Decentralization folks Detailed info belowhttps://t.co/m1HkytWjG8

— Jarau Moses (@JarauMoses) October 13, 2018
One worrisome aspect is how Steem is unsuccessful in generating a decent trading volume. After all, just $1.85m in trades during an 8.5% gain is pretty difficult to explain, let alone ensuring it remains in place. Even so, there appears to be a growing genuine interest in the Steemit platform, which will also have an impact on the Steem price accordingly in the future.
Image(s): Shutterstock.com