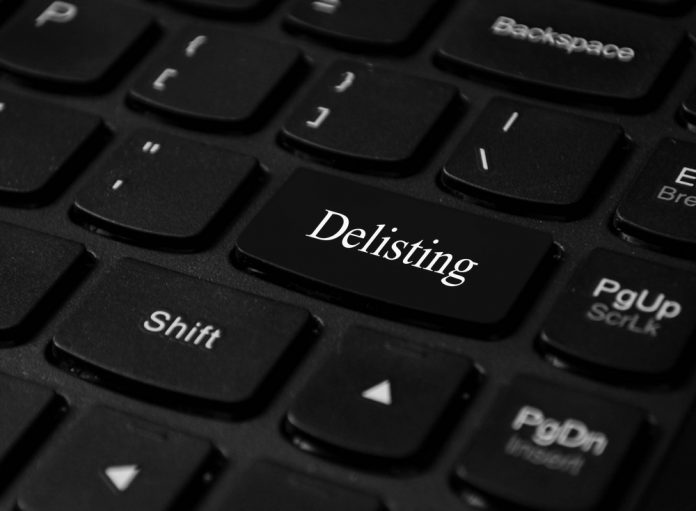 It seems these are very tough times for Bytecoin community. Although the altcoin has always been considered to be somewhat controversial, it now seems multiple exchanges have decided to get rid of this particular altcoin altogether. OKEx is the latest to join this growing list, even though it is far from the biggest market for BCN at this time.
Bytecoin Faces Another Setback
It is always interesting to see how exchanges approach specific cryptocurrencies. Getting listed on trading platforms can be a very big challenge, primarily because there are thousand of currencies all trying to compete for a top spot in this day and age. That situation will not necessarily change anytime soon, which makes life pretty difficult for exchanges.
At the same time, all of the supported pairs and coins require a fair bit of management. Especially with altcoins, wallet updates, patches, and fixes are quite common. Every update requires re-syncing with the blockchain for thousands of addresses, which can be quite troublesome. If the currency does not generate sufficient volume, or proves to be a potential risk to users, it will be removed from the exchange.
About a week ago, Binance made it clear they no longer planned to support Bytecoin moving forward. A bit of a controversial decision, although two of the most recent Bitcoin forks were to be removed as well. It now seems Binance is no longer the only platform removing Bytecoin from its active trading market, which will undoubtedly spark some interesting debates moving forward.
To make thing seven worse, OKEx has decided to get rid of Bytecoin trading as well. This is a pretty interesting decision, primarily because of the reason given for this decision. OKEx officials claim the project is "exposed to a technical issue which is left unhandled". The company wants to protect the interests of users and has delisted all BCN trading pairs already.
More specifically, the company has also halted deposits and trading, although withdrawals are still possible for  just under three weeks .After that time, the platform is no longer honoring any requests pertaining to BCN as a whole, which is not an uncommon decision whatsoever. Unfortunately, it seems unlikely Bytecoin is going to be added to the platform once again, which will undoubtedly spark some debates.
It is worth pointing out Bytecoin is not necessarily popular on the OKEx platform. Similar to Bittrex, OKEx offered some interesting volume, although there was never really any massive volume to speak of. For now, the currency will remain listed on HitbTC, Poloniex, and Gate.io, which are the three main trading platforms for this altcoin right now. An interesting development, but nothing overly crippling either.
Image(s): Shutterstock.com