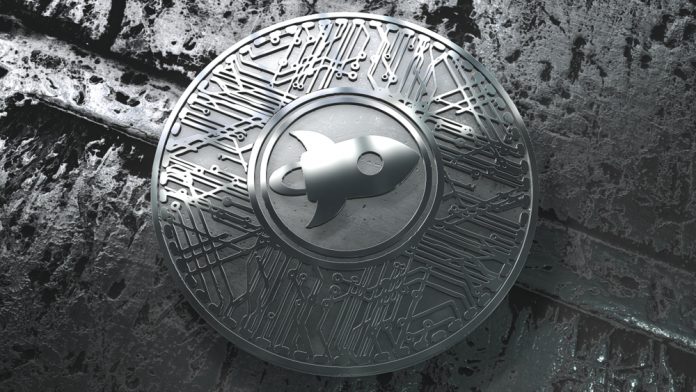 Was was to be expected after a rather positive weekend for all cryptocurrency markets, the new week is off to a bit of a rough start. Most of the top currencies have lost a small bit of value, even though there is no reason to panic just yet. The Stellar price, for example, has gone up in value over the past 24 hours, which shows the positive momentum is not over yet.
Stellar Price Continues to Rise
It comes as a bit of a surprise to see the Stellar price rise at this point in time. Considering how this alternative currency is completely different from traditional cryptocurrencies, it seems to do its own thing first and foremost. This becomes a lot more apparent right now, as the Stellar price has risen over the past 24 hours whereas the Bitcoin price is in the red.
Although this 0.96% Stellar price increase is not necessarily something to be overly excited about right now, the current momentum doesn't look that terrible either. There's still plenty of room for improvements in this regard, but it will heavily depend on how the Bitcoin value evolves in the coming hours. So far, it seems Bitcoin will recover most of its losses fairly quickly.
Until the Bitcoin price recovers, the Stellar price will continue to do its own thing. This is also why the XLM/BTC ratio has increased by 1.1% in the past 24 hours, something which would have been nearly impossible if the value of Bitcoin would be declining at a rapid pace. How this ratio will evolve in the coming hours and days, remains anybody's guess at this stage.
One side effect of transitioning from Sunday to Monday is how the overall cryptocurrency trading volume tends to drop off at first. This has proven to be the case once again, and it also results in the Stellar volume dropping to just under $41m. That is still a relatively solid number regardless, albeit it may not be sufficient to keep the momentum going for the remainder of the day.
The way things stand right now, Binance is clearly dominating the Stellar trading volume charts. Its BTC and USDT pairs are well ahead of the competition, with BEX claiming third and fifth place with its CKUSD and BTC pairs. CoinEgg is the other exchange in the top five with another BTC market.  No real fiat currency pairs in the entire top seven is a bit worrisome, but things may turn out alright in the long run.
As is usually the case in the cryptocurrency world, things will remain subject to change first and foremost. As of right now, it seems the Stellar price has no issues to remain afloat, although there are no guarantees in the world of cryptocurrency and digital assets either. If the Stellar price can maintain its current momentum, staying above $0.21 shouldn't be too difficult. Especially if Bitcoin recovers lost value, things will get very interesting later today.
Image(s): Shutterstock.com