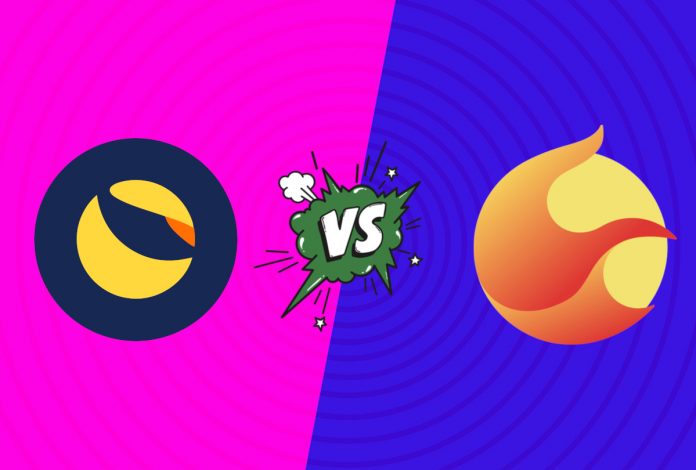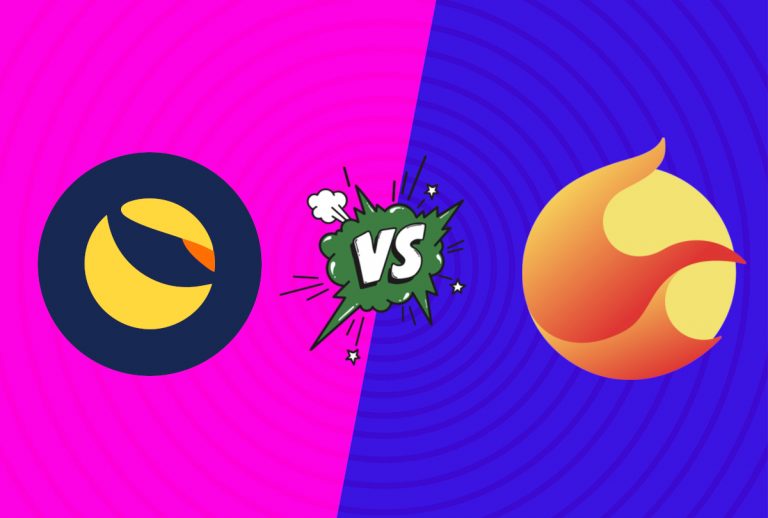 A  few weeks ago, Terra (UST-USD), the third-largest stablecoin in the crypto market, was delisted from the US dollar and crashed along with its reserve asset, Luna (LUNA1-USD). This is after experiencing a massive sell-off of over 99% of its value, resulting in Investors losing all their funds and life savings as in the case of the supposed stablecoin – UST.
To restore the asset, Terra Luna's founder, Do Kown, unveiled a new "Terra Ecosystem Revival Plan 2".
This will mean Terra will be a separate chain from TerraUSD (UST) or any other algorithmic stablecoin.
One billion new Luna tokens will be created and distributed, with a quarter going to stake governance-controlled community pools and the other quarter going to UST holders. Terra will become a community-owned and operated network.
Luna Classic (LUNC) Definition
Luna Classic (LUNC) is the original Terra Luna blockchain's native token. After a hard fork into Terra, this renaming occurs.
A hard fork is a break in a blockchain that splits the network into two distinct networks.
The term "Classic" appears to have been coined after the split of Ethereum into Ethereum Classic following the 2017 Ethereum DAO attack, which is a well-known example. The term classic was also popularized by the division between Bitcoin and Bitcoin classic when a debate over the block size of the BTC network split the community in two.
The previous chain's transaction history and blocks must be saved until the fork block splits it in half for this to operate.
On the other hand, ecosystem recovery plans will not follow the popular hard forking technique. Instead, the new Terra chain will be constructed from the ground up, with no past transaction history or blocks.
Simply put, Terra Classic has replaced the name for the original Terra Chain, while Terra has been relaunched as Terra 2.0.
LUNC (Luna Classic) and LUNA Difference
The network will be divided into two chains based on the new governance plan. The old Luna will not be totally replaced; rather, it will coexist with the latest updated Luna 2.0.
Technically, Terra Classic with Luna Classic tokens (LUNC) will be the old chain, whereas Terra with LUNA tokens will be the new chain.
Terra Luna Classic (LUNC) is a new token that will replace LUNA coins that have failed without the UST peg or any other algorithmic stablecoin. 
The development community will start creating applications and provide utility for the new token, and any dApps launched for Terra Luna will be prioritized for LUNA 2.0.
This doesn't mean that Terra Classic will be left with no community, as many investors and traders disagree with Do Kwon's revival plan and the new chain. In fact, Terra Classic still has many supporters, and the common consensus among the classic community is to start burning as many LUNC tokens as possible to reduce the coin supply and push the individual token prices higher.
While any fork is bound to create opposing sides, LUNA 2.0 has been performing quite well, recently rising by over 60% in price and gaining a market capitalization of over $2 billion.
Disclosure: This is not trading or investment advice. Always do your research before buying any cryptocurrency.
Follow us on Twitter @nulltxnews to stay updated with the latest Metaverse news!