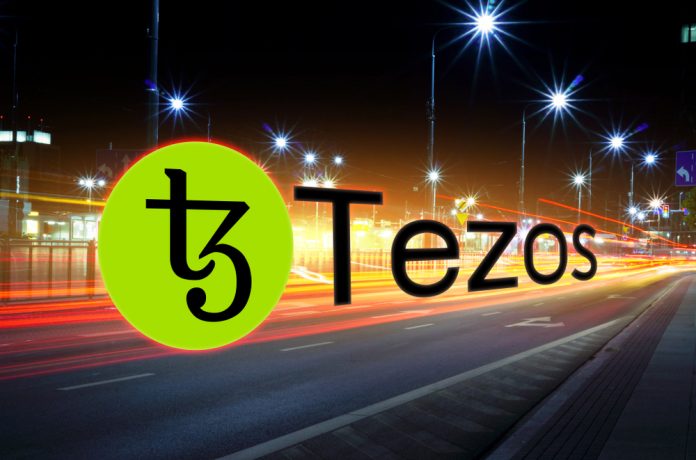 Cryptocurrency market movements during the weekend are always interesting to keep an eye on. More often than not, some surprising developments will take place when people least expect it. The Tezos price is currently on a tear, and it will seemingly not relent anytime soon either. A welcome sight after several months of bearish pressure.
Tezos (XTZ) Price Trend is Going Strong
Ever since the Tezos team put all of their internal issues behind them, the project has seen vast improvements. With tokens finally being issued to investors and the project entering the beta testing an important step was taken in the right direction. The expectations for Tezos have never been high as of right now, although it seems this may only be the beginning of what is yet to come.
More specifically, the current Tezos price momentum shows there is a lot of hype surrounding this project. Albeit things like these often tend to happen in the cryptocurrency world during the weekend, there is a good reason as to why XTZ is in such high demand right now. The developers have announced a major milestone for the project, which will immediately show how viable this project will be in the real world.
The Tezos project will effectively switch to the main net in the coming days. According to the developers, the Tezos main net will go live on Monday. Although something can still go awry to push back this launch, it seems safe to say things will go off without a hitch on Monday. That marks an important development for one of the most successful ICOs in the past two years.
Have a great weekend, everyone, because mainnet arrives Monday!

— Tezos Foundation (@TezosFoundation) September 14, 2018
As one would come to expect from this particular announcement, some community members are over the moon about this main net launch. Some even go as far as claiming how Tezos will enter the cryptocurrency market cap top 5 in the near future. That seems rather unlikely at this point, although stranger things have happened in this industry over the years.
throw it all into #Tezos. Didn't release ERC-20 like others, stable mainnet and first to market for liquid proof of stake, will be top 5 in 2019.

— Marty (@AnnoyedAsFrack) September 15, 2018
There is another interesting Twitter "debate" taking place pertaining to XTZ. One user asked the community if Tezos can hit $100 faster than Ethereum will return to $1,000 or more. So far, it seems this poll is clearly in favor of XTZ hitting that $100 mark, though it would require a sixty-fold increase based on the current value. That is quite a steep hill to climb, but anything is possible in the currency world.
Lets vote! Will $Eth @ethereum faster hit 1000$ then $xtz #tezos @tezos 100$ !? #ethereum #tezos #blockchain #profofstake #bakeing #cryptocurrency @BittrexExchange @Poloniex @binance @OKEx_ @DXdotExchange @krakenfx @kucoincom

— Chalexov (@CHalexov2016) September 8, 2018
How high the Tezos price will go in the coming hours and days is very difficult to predict. The current momentum appears to hint at a jump to $2 in the coming days, although one cannot ignore the number of investors looking to take profits while the momentum remains positive. For now, remaining above $1.6 shouldn't pose too many problems, although there is very little trading volume to back up this trend as of right now.
---
Do you think this is just a pump? Will XTZ price go higher? Let us know in the comment section below!
Image(s): Shutterstock.com