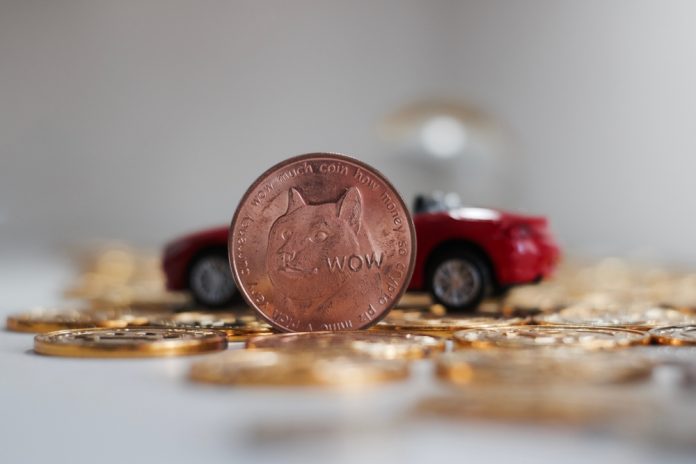 The cryptocurrency world would not be the same without Dogecoin. Albeit a lot of people still don't take this altcoin seriously, it is still an interesting concept regardless. While the Dogecoin price may not look too hot at the moment, it would appear there is a reversal on the horizon. The community is not showing any signs of concern as of yet, which is rather telling.
Dogecoin Price Remains Rather Flat
After last week's massive gains and a similar trend earlier this week, the Dogecoin price has gone rather flat over the past few days. This is primarily caused by some small declines, effectively creating what seems to be a bottom near the $0.006 mark. This is still a relatively high value for Dogecoin, especially when considering there are 116bn tokens in circulation as of right now.
Due to another small 0.98% decline, the Dogecoin price still remains unappealing to most speculators as of right now. That is not surprising, as the chart was a lot more fun to watch with 20% increases every single day. Such a major uptrend can never be sustained indefinitely, and it is evident the Dogecoin price is going through its minor correction as of right now. Nothing to be overly concerned about just yet.
Some interesting Dogecoin-related developments have taken place over the past few days. First of all, there is a new exchange which claims to provide Dogecoin trading, as well as offer support for other cryptocurrencies. This is an untested and unverified exchange, thus users need to conduct their due diligence prior to entrusting this platform with their money. Even so. more exposure to Dogecoin can only attract new users in the future.
Hello World ! This is @Alladinio. https://t.co/0Fkrdvp62U is an EU compliant #crypto currency exchange. Opening #Euro and @Bitcoin markets for users to buy, sell and trade #cryptocurrency.#bitcoin #CryptoExchange #cryptomarket #Litecoin #Dogecoin #ravencoin #DigiByte

— Alladin.io (@Alladinio) September 15, 2018
Another interesting statistic is provided by a Twitter user. He claims the Dogecoin community has successfully contributed over $135,000 to help people and organizations all over the world. It is certainly true the Dogecoin community is one of the most generous communities in cryptocurrency. It is very likely the total tally is much higher than just this figure, though, but it still shows people are genuinely passionate about DOGE.
Dogecoin community has fundraised over 135 thousand $$ for helping people or organizations around the world. If you think this is an amazing community give it a like and retweet #dogecoin #cryptocurrencies #doge4amazon #doge

— Michael (@MEgelkraut) September 15, 2018
Last but not least, there is no shortage of Dogecoin-related memes. It has been a while since a good one made the rounds, although the one shared by SpaceDog shows things are still going strong in this regard. A sandwich man-esque board with a Dogecoin logo and associated QR code will certainly attract a lot of attention and some chuckles along the way.
Anyone? Woof-Woof#Crypto #Doge #Dogecoin $Doge pic.twitter.com/8HBEM2FSFc

— SpaceDog🤑🚀 (@Rocketcryptodog) September 15, 2018
For the time being, it seems there will be no improvements in the Dogecoin price department over the coming hours. Achieving a status quo would be a positive step in the right direction, although overcoming the current 0.98% deficit may prove challenging. With just $16.9m in 24-hour volume, there simply isn't sufficient demand for Dogecoin at this time. An unfortunate trend, but there is a good chance things will turn around eventually.
Image(s): Shutterstock.com