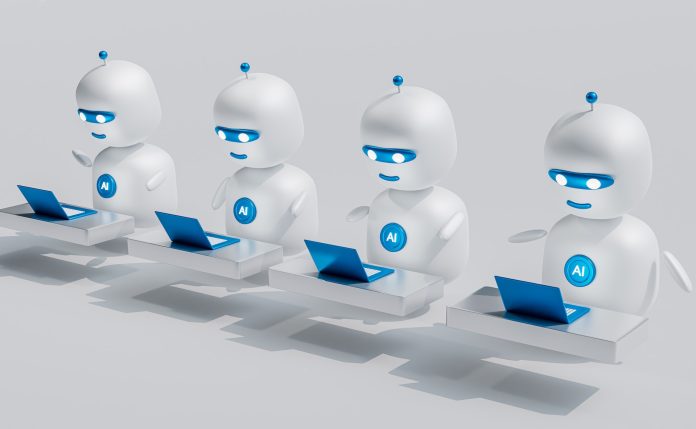 Cryptocurrency markets are known for their volatility and rapid fluctuations. This makes it hard for traders to make profits in the market. Besides, it takes time for human traders to make accurate and timely decisions. Introducing AI Cryptocurrencies like Avorak AI brings affordable and easy-to-use trading bots to the markets. These bots calculate the potential return and risk of investing in a particular asset. This aids traders in figuring out the best trading strategy, which is modified in accordance with your criteria. Avorak AI plans to introduce these concepts, hence a worthy investment opportunity for enterprising crypto enthusiasts compared to blockchain gaming projects like Axie Infinity.
What is Axie Infinity
On the Ethereum network, a turn-based card game called Axie Infinity lets participants raise, breed, battle, and trade Axie creatures. 
The game Axie Infinity promotes itself as being influenced by Pokemon and Tamagotchi and using Non-Fungible Tokens (NFTs) to represent special species, skills, plots of land, and other in-game assets. 
Players can acquire two tokens by playing Axie Infinity in the Adventure or Arena modes: Axie Infinity Shards (AXS) and Small Love Potions (SLP). As a governance token, AXS enables token holders to decide how the gaming experience will evolve. The virtual currency used to breed Axies is called SLP.
Axie Infinity Price
A beta version of the real-time card battle system and application was published in December after its development started in March 2019.
In February 2021, Sky Mavis released the Ronin wallet, which in addition to facilitating transactions and saving gamers money on gas, offers the chance to use Axie Infinity or any other dApp that runs on the Ronin sidechain. 
The Smooth Love Potion (SLP) token, which is linked to the game but was previously known as Small Love Potion by the community, saw a value fall in February 2022 that was accompanied by a larger NFT and cryptocurrency crash, losing nearly 99% of its peak value. Sky Mavis tried to keep the pricing stable by adding new features to the game, but it failed.
Hackers broke into the Ronin Network on March 23, 2022, and stole almost 620 million USDC and Ether. The attack represents the biggest dollar-value violation in the crypto industry as of May 2023. It reduced SLP's value even further. On April 8, 2022, Sky Mavis stated that although it would take time, it anticipated being able to recover some of the payments. 
Why Avorak is the Future- Axie Infinity has no Match
Avorak AI is an AI platform powered by blockchain tech that aims to revolutionize commerce and content production. The project offers cutting-edge products that enhance user capabilities and experiences, such as AI chatbots, AI picture creation tools, and AI trading bots, all backed by their native token, AVRK.
Avorak AI helps investors beat the competition and scale their trading or content creation skills even faster by employing AI-driven trading features, including exclusive indicators.
Numerous trading APIs or bots are configured to function with a certain asset class or exchange. Some need code-based command entering, making them difficult for non-power users to operate. Others have exceedingly lax security, as seen by recent API key leaks.
Most text-generating AI uses internet scraping to generate language or gather data on the topic. One of its key drawbacks is the potential for repetition or plagiarism with this technology. 
Avorak is showing huge potential to reward investors and long-term holders heavily. The ecosystem has been designed and powered to increase AVRK's competitive advantage over other crypto projects like Axie Infinity that have flopped significantly. 
The virtual infrastructure of Avarok AI has been designed and improved to leverage blockchain technology and artificial intelligence for an added security layer that will prevent the loss of funds. The reinforced Ai and blockchain-powered security will prevent a similar occurrence that happened on Axie Infinity from happening on its end. The future of blockchain technology is inseparable from that of Artificial Intelligence, and Avorak is growing and flourishing at the heart of these two tech pillars.
For more information on Avorak AI:
Website: https://avorak.ai
Buy AVRK: https://invest.avorak.ai/register
Disclosure: This is a sponsored press release. Please do your research before buying any cryptocurrency or investing in any projects. Read the full disclosure here.
Photo by Mohamed Nohassi on Unsplash