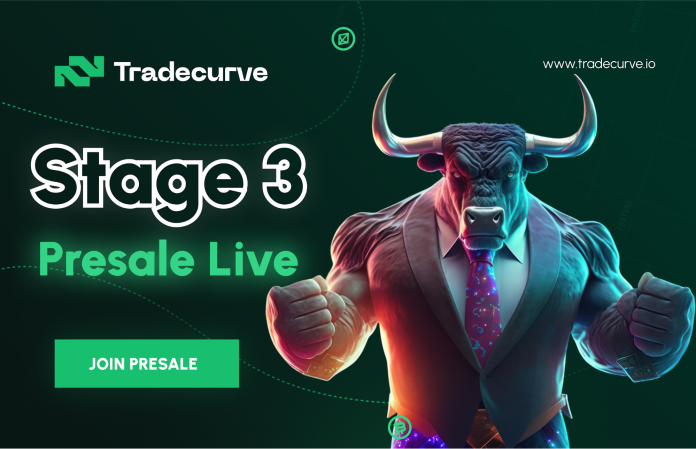 The digital world is in the throes of a shifting crypto landscape. That is because projects like Shiba Inu, KAVA, and the emerging platform, Tradecurve, are making headlines. As investors seek new opportunities, the question is: can these digital currencies instigate a bull run? 
>>Register For The Tradecurve Presale<<
Shiba Inu (SHIB): Bullish Potential Amid Bearish Pullback
Shiba Inu, the meme coin that captured everyone's attention, is currently in a bearish phase. However, this trend might not last long for the coin.
Shiba Inu, a meme token that captivated the global investor community, was anonymously created in August 2020 by "Ryoshi". While starting out as just a memecoin, Shiba Inu quickly gained traction, with some even calling it the "Dogecoin Killer". In part, this was thanks to endorsements from the likes of Vitalik Buterin.
Technical analysis points to bears attempting to breach a support level at $0.000008454, and succeeding in this endeavor could push prices further down. Truly, a resistance is in place at $0.000008942, serving as a potential obstacle for any upward momentum.
Nevertheless, there should be no fear for Shiba Inu enthusiasts. Current bearish conditions may precipitate a price rebound for Shiba Inu. In fact, the expected growth trajectory indicates that by 2024, the value of Shiba Inu could potentially increase. It could hit a minimum of $0.00002064, with an average price of $0.00002120, and a maximum reaching up to $0.00002375.
Shiba Inu's resilience and market potential, despite current downturns, suggest it may still hold bullish possibilities.

KAVA: Breaking Boundaries and Investment Warnings
A rising star in the DeFi space, KAVA has recently navigated significant milestones that underline its potential in the evolving crypto landscape.
KAVA is a Layer-1 blockchain that marries the speed and interoperability of Cosmos with Ethereum's developer prowess. It is optimized for protocol growth through its advanced Cosmos EVM technology.
This DeFi platform has recently made a noteworthy move. It did this as South Korean exchange UPbit confirmed that the Digital Asset Exchange Association (DAXA) lifted investment warnings on KAVA and WAVES, and resumed deposits for these assets.
This update bodes well for KAVA, offering a favorable environment for growth. The KAVA token price cleared a critical horizontal support area, resulting in a 40% increase on May 23.
Despite past obstacles, KAVA's recent success and projected growth indicate that it could be a significant player in the bullish crypto market. This might be the opportune time to get on the KAVA bandwagon.

Tradecurve (TCRV): The Bull Market Catalyst?
The innovative Tradecurve emerges into the financial scene. The newest contender set to challenge existing market standards. This hybrid trading platform brings together the worlds of crypto, stocks, and more, all accessible through one streamlined account.
Tradecurve's distinguishing factor lies in its commitment to user-friendliness and privacy. Shunning the typical, laborious KYC processes, Tradecurve encourages swift and easy market access. Simply connect a wallet, deposit your cryptocurrency, and embark on your trading journey. The platform's meticulous design takes the complexities out of trading, providing an easy-to-navigate interface that fosters an intuitive trading experience.
The Tradecurve token, TCRV, has been making waves in anticipation of its upcoming presale, with a 50x surge. This bullish sentiment will continue through its official launch, due to a projected price increase of up to 100x. Not to mention, the token has a high 500:1 leverage. This demonstrates the high confidence and expectation placed on this nascent platform.
As a potential game-changer, Tradecurve seeks to establish its niche amidst established crypto titans such as Shiba Inu and KAVA. With the crypto market currently on a bullish trend, this could be the perfect backdrop for Tradecurve's illustrious debut.
For more information regarding Tradecurve's presale, see links below:
Website: https://tradecurve.io/ 

Buy presale: https://app.tradecurve.io/sign-up 
Twitter: https://twitter.com/Tradecurveapp 
Telegram: https://t.me/tradecurve_official
Disclosure: This is a sponsored press release. Please do your research before buying any cryptocurrency or investing in any projects. Read the full disclosure here.