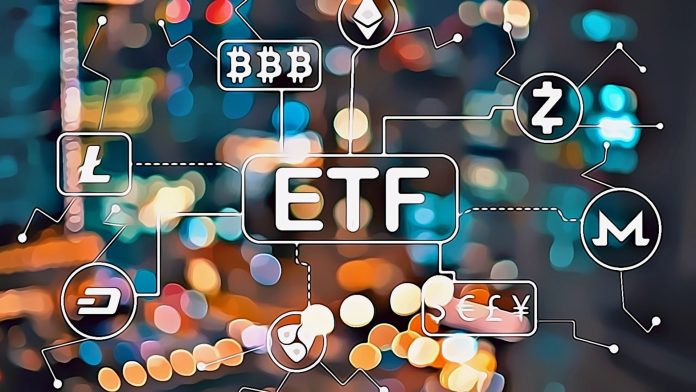 Invesco, a global asset management firm, has recently reignited its efforts to launch a Bitcoin exchange-traded fund (ETF) by submitting form 19b-4 to the U.S. Securities and Exchange Commission (SEC). This move indicates the growing interest in the crypto market and the race among various platforms to introduce their own Bitcoin ETF offerings. However, obtaining approval from the SEC remains a pivotal hurdle in this process.
Top Players Join In
Joining this race is WisdomTree Investments, a renowned asset manager in the United States, which has also filed an application with the SEC for a Bitcoin ETF called "WisdomTree Bitcoin Trust." The ETF is planned to be listed on the Cboe BZX Exchange under the ticker symbol BTCW. WisdomTree's filing emphasizes its goal of gaining exposure to the price movements of Bitcoin, reflecting the increasing demand for investment products tied to the digital asset.
Implications Of These ETFs
The implications of these ETF applications are significant for the crypto market and the broader investment landscape. Bitcoin ETFs have long been sought after due to their potential to provide investors with an easier and more regulated way to gain exposure to Bitcoin. If approved, these ETFs would allow investors to trade Bitcoin on traditional stock exchanges without the need to directly own and manage the cryptocurrency themselves.
The Growing Acceptance Of Cryptocurrency
The filing by Invesco, WisdomTree, and recently BlackRock, another major asset management firm, underscores the growing recognition and acceptance of cryptocurrencies by institutional investors. The involvement of such prominent financial institutions signals a shift in perception towards digital assets, as they seek to cater to the evolving demands of their clients and capitalize on the potential of cryptocurrencies.
Approval To Increase Institutional Participations
Approval from the SEC for these Bitcoin ETFs could have broader implications for the crypto market. It would likely increase institutional participation and attract a new wave of investors who have been hesitant to enter the cryptocurrency space due to regulatory concerns or the complexities of directly investing in digital assets. Additionally, the launch of Bitcoin ETFs could potentially contribute to the maturation and stabilization of the cryptocurrency market as a whole.
Disclosure: This is not trading or investment advice. Always do your research before buying any cryptocurrency or investing in any services.
Image Source: melpomen/123RF // Image Effects by Colorcinch