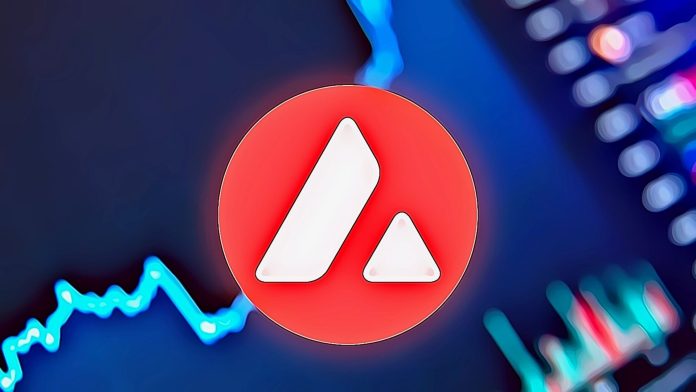 Avalanche's open-source technology boasts nearly instantaneous transaction finality. It was developed for the scale of global banking and is described in the Avalanche Documentation as ideal for establishing decentralized applications and business blockchain installations. With top players in the avalanche ecosystem, such as Dai, Avax, ChainLink, and Frax, the total market capitalization is at $87,372,123,859 and a total trading volume of $24,562,480,060.
Note: The tokens are ordered by their market capitalization from lowest to highest.
Nash (NEX)
Unit Price: $0.1442
Market Cap: $4,205,681
Distinct Features: Nash unites the past and present of money in one app, bridging the gap between conventional spending and saving in the decentralized finance space.
Nash enables users to safely transfer assets without having to trust intermediaries, to facilitate decentralized finance that is quick, easy, and secure.
According to reports, it combines the speed and functionality of conventional services with the security advantages of blockchain. Its innovative matching engine makes decentralized exchanges fast.
Nash developed a new range of products to make cryptocurrency investment opportunities as straightforward and available as possible – for everyone.
Exchange: NEX is currently trading live on Uniswap and QuickSwap with a 24-hour trading volume of $1,863.82.
Pangolin (PNG)
Unit Price: $0.1003
Market Cap: $12,988,072
Distinct Features: By popular demand and necessity, Pangolin DAO is providing DeFi customers with the sophisticated trading experience one would anticipate on a controlled exchange.
Powered by Avalanche, Pangolin (PNG) is a community-driven decentralized exchange for Ethereum and Avalanche assets that offers a quick settlement, cheap transaction fees, and democratic distribution. 
Pangolin offers simple swaps and a fantastic experience for projects and traders alike, thanks to superior technology, substantial liquidity, and seamless onboarding.
PNG, the native governance token, enables the community to fully control the product's evolution. All tokens are allocated directly to the community as the token distribution process is 100% community-focused; advisers, investors, or insiders are not given any token allocations.
Exchange: PNG is currently trading live on AAX, MEXC, Gate.io, LBank, and TraderJoe with a 24-hour trading volume of $851,818.
Prosper (PROS)
Unit Price: $0.8172
Market Cap: $15,658,480
Distinct Features: Unlike other prediction markets, PROSPER enables users to build their pools with custom rules. The user must have PROS tokens in his wallet to create a bespoke pool. The author of the prediction can choose his own unique Treasury rate.
Prosper sets the standard for on-chain liquidity aggregation technology as across-chain prediction market and hedging platform. The most precise pricing feeds are provided by Prosper using the Chainlink Oracle.
It's the world's first prediction market with on-chain liquidity aggregation. The crypto prediction markets' fundamental issue is a lack of liquidity. By adopting binary models of liquidity provision, they hope to find a solution. 
Since PROSPER is a short-term prediction market, each pool's outcomes are random. This indicates that the expected value for liquidity suppliers is always positive.
What they offer for liquidity providers:
Free maximum insurance fund
High annual percentage rate income
0% treasury
Exchange: PROS is currently trading live on Binance, AAX, Gate.io, Tapbit, and HitBTC with a 24-hour trading volume of $6,557,784.
Shapeshift FOX Token (FOX)
Unit Price: $0.04235
Market Cap: $15,998,262
Distinct Features: The project envisions a financial system without borders based on open, decentralized protocols, as it does not receive users' data and does not charge any trade fees. 
ShapeShift, launched in 2014, has dismantled its corporate structure and transformed into a community-owned and governed cryptocurrency platform in order to adhere to the principles of decentralized finance.
They will serve as the entrance to this global financial system, which will be based on an open-source, multi-chain, self-custody crypto platform that allows billions of people to achieve financial independence.
Trading is completely decentralized on ShapeShift. Unlike central exchanges, you trade with other users and there isn't a centralized middleman in charge of your keys. They don't add commissions either, because it doesn't keep/hold consumer money. ShapeShift has never lost any of their user's money.
Exchange : FOX is currently trading live on MEXC, Huobi Global, Gate.io, Coinbase Exchange, and LATOKEN with a 24-hour trading volume of $195,189.

AllianceBlock (ALBT)
Unit Price : $0.0702
Market Cap : $16,360,506
Distinct Features : The AllianceBlock Ecosystem is intended to be a flexible platform that gives its users the ability to create, transfer, and own tokenized or digital assets. 
AllianceBlock links traditional and digital capital markets for all players, emulating how modern finance might be structured given available technology.
To cut costs and boost productivity, its ecosystem integrates a progressive regulatory and compliance framework while streamlining issuance, validation, and clearance.
AllianceBlock is establishing an ecosystem of stakeholders from every sector of traditional and decentralized finance, with the goal of building a completely decentralized and internationally legal capital market. 
Exchange : ALBT is currently trading live on Bitrue, KuCoin, Bitfinex, CoinEx, and Uniswap (V3) with a 24-hour trading volume of $1,217,953.
Disclosure: This is not trading or investment advice. Always do your research before buying any cryptocurrency or investing in any services.
Follow us on Twitter @nulltxnews to stay updated with the latest Crypto, NFT, AI, Cybersecurity, Distributed Computing, and Metaverse news!
Image Source: ivanbabydov/123RF // Image Effects by Colorcinch