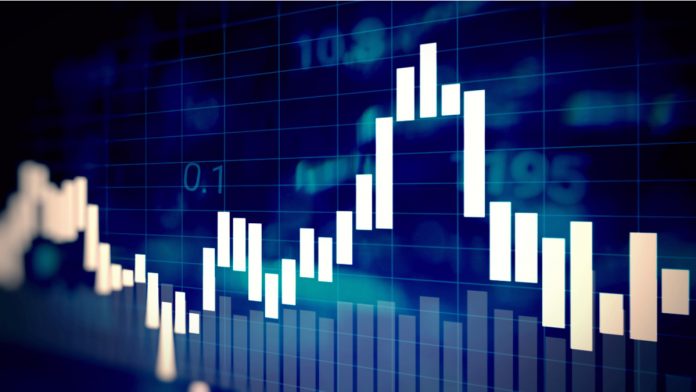 This weekend, crypto markets continue to trade sideways as Bitcoin and Ethereum manage to hold support. Metaverse Crypto coins continue to perform exceptionally well, with many seeing significant price gains. This article looks at a Metaverse crypto coin called Bored Floki Yacht Club and its token BFYC that gained over 1000% in the past 24 hours. Let's look at this project and see why the price is rising so much.
What Is Bored Floki Yacht Club (BFYC)?
Launched on February 1st, 2022, Bored Floki Yacht Club is a Metaverse crypto coin that provides holders with exclusive club membership, NFTs, play-to-earn gaming, and fabulous art.
BFYC features an upcoming collection of 7,777 NFTs living on the Ethereum blockchain. Each unique Floki not only looks fantastic but allows owners to enter the ultra-exclusive Bored Floki Yacht Club in The Sandbox Metaverse.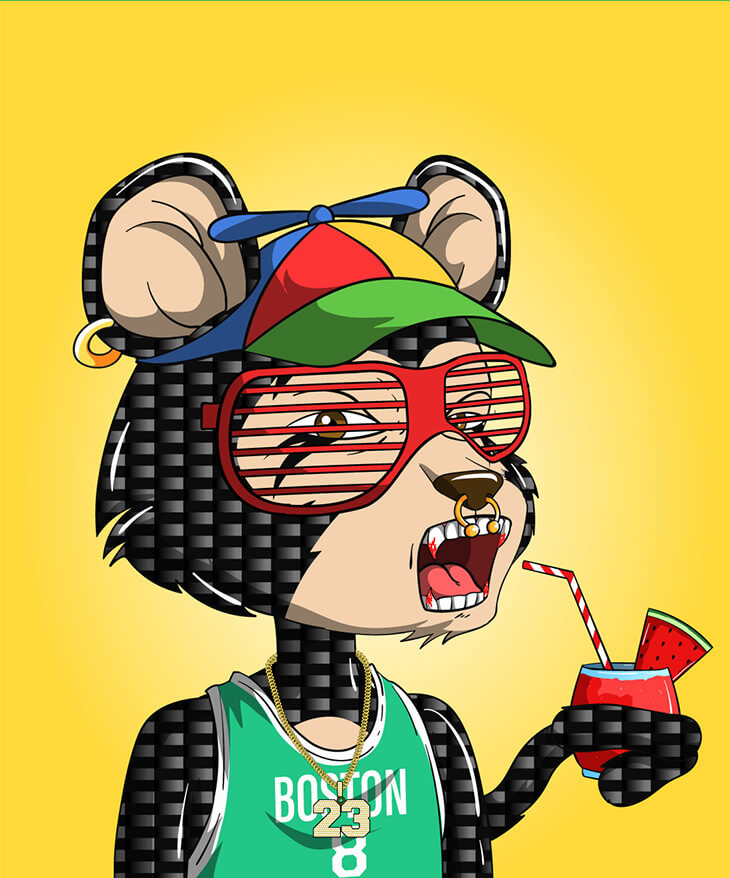 Holders of the Floki NFTs are granted access to the project's play-to-earn game, where users can earn BFYC tokens simply for playing the game.
It's worth noting that the NFTs aren't yet available, but users can apply for a whitelist by joining the official Bored Floki Yach Club telegram.
According to their roadmap, the NFTs are scheduled to be minted during Phase 2 of the project, planned between Feb-Mar 2022.
Why Is BFYC Price Rising?
According to CoinMarketCap, the recent 1000% price hike is due to over $2.4 million in trading volume from a relatively unknown exchange called IndoEx.

Due to the massive volume on the exchange, the price of BFYC jumped to $100 at the time of writing, which is quite concerning when the actual cost of the currency is $0.000007978 on a reputable decentralized exchange, PancakeSwap.
It's unclear why so much volume is coming from IndoEx, it might be due to a fat finger error by a trader, but that's unlikely. I would urge traders to proceed with caution, and if you're looking to purchase BFYC, I would use PancakeSwap.
Moreover, there are reports of users unable to sell their BFYC coins on PancakeSwap.
Should You Buy BFYC?
The idea behind Bored Floki Yacht Club is sound, and their NFTs looked great. However, the suspicious volume from IndoEx and the low trading volume on PancakeSwap are both red flags.
Looking at the contract holders, the top holder is PancakeSwap (21%), followed by a contract address that owns 7% of the circulating supply. We couldn't find any red flags regarding the holders' distribution of the token, which is good news.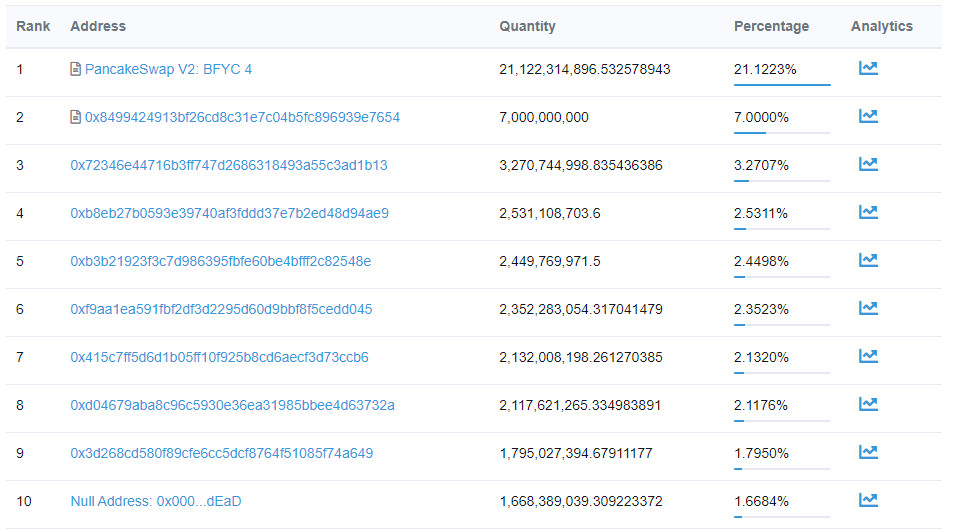 I would wait until BFYC mints their NFTs. If that process goes well, I will take a second look at the markets. If the trading volume on PancakeSwap increases and the team decides to lock up tokens to a liquidity pool like PinkSale, then this project would feel like a much safer investment.
Disclosure: This is not trading or investment advice. Always do your research before buying any Metaverse crypto coins.
Follow us on Twitter @nulltxnews to stay updated with the latest Metaverse news!
Image Source: Taenza/Shutterstock.com