After a crypto bear market in January, this month is starting on a good note, with many Metaverse crypto coins seeing significant price gains in the past couple of days. Today, we're looking at a recently released Metaverse crypto coin on CoinMarketCap that gained over 50% in the past 24 hours. Let's take a closer look at Galactic Kitty Fighters and see whether it's worth buying.
What Is Galactic Kitty Fighters?
Launched on February 2nd, 2022, Galactic Kitty Fighters is a Metaverse ecosystem that will feature decentralized play-to-earn NFT games enabling users to earn tokens by participating in their economy.
Dubbed "DMC," the platform will feature a DAO governance system, a decentralized NFT marketplace, a decentralized exchange, and more.
Initially, the Galactic Kitty Fighters team plans to sell 7000 G-Kitty NFTs, which will be the starting point for the DMC Metaverse. After the first collection of 7000 NFTs, the players will create all future collections.
The native token to the Galactic Kitty Fighters ecosystem is GKF, a BEP-20 asset living on the Binance Smart Chain. Some utility for the GKF token will include breeding G-Kitties, in-game activities, and more.
Is Galactic Kitty Fighters In-Depth Look
Looking at their website, Galactic Kitty Fighters currently doesn't have a Minimum Viable Product. However, their whitepaper is thoroughly written, explaining their vision clearly.
Taking a look at the holder distribution of the asset, we can see that the top address contains 85% of the tokens. However, that address is a Null Address, which means these tokens are effectively "burned."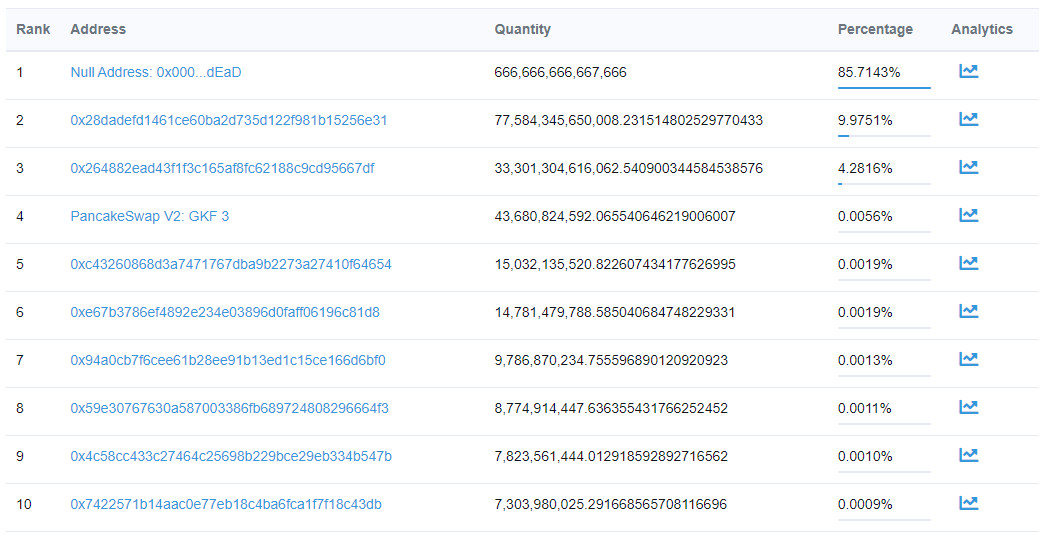 The next largest token holder is an address containing roughly 10% of the token's circulating supply, currently worth approximately $11.3 million.
Taking a deeper look at the largest address, we can see that it's been selling roughly $1000 worth of GKF tokens every few hours.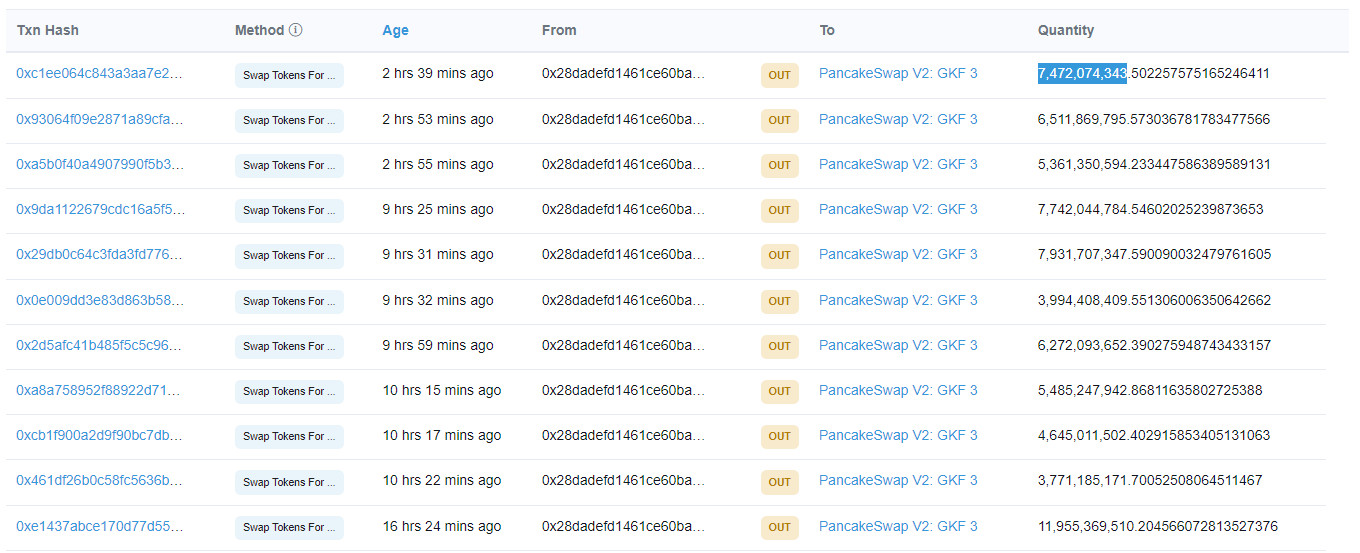 It's pretty concerning that there's constant sell pressure coming from the top address for Galactic Kitty Fighters. If you plan on purchasing GKF tokens, it's worth paying close attention to the top addresses and their activities.
It seems that even with the selling pressure, Galactic Kitty Fighters' price is doing quite well, increasing by over 100% in the past few hours.
Overall, GKF has had a healthy trading volume of over $300k in the past few hours. Even though the project doesn't have a Minimum Viable Product, it seems there's strong community support for Galactic Kitty Fighters.
You can purchase GKF on PancakeSwap or Finexbox.
Disclosure: This is not trading or investment advice. Always do your research before buying any Metaverse crypto coin.
Follow us on Twitter @nulltxnews to stay updated with the latest Metaverse news!
Image Source: Vintage Tone/Shutterstock.com