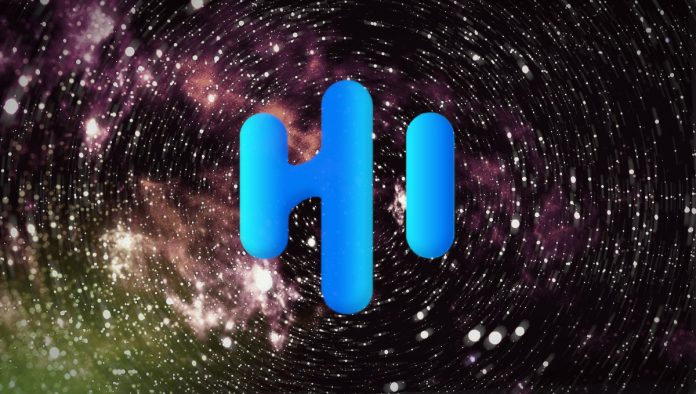 Crypto markets continue to trade sideways this week, which means Metaverse crypto coins have an opportunity to see some price action. Today, we look at a recently released Metaverse crypto coin on CoinMarketCap that gained over 561% in the past 24 hours. Let's look at HydraMeta and its token HDM and see why the price is rising so much.
What Is HydraMeta?
Recently listed on CoinMarketCap on March 13th, 2022, HydraMeta describes itself as a platform for collection and service for NFTs in Metaverse blockchain games. Their goal is to provide generational wealth to their loyal holders. The project was initially launched on PinkSale, and the team was KYC audited.
Through the HydraMeta platform, users will be able to buy and sell in different blockchain markets without transferring to other cryptocurrency wallets, reducing transaction fees.
The native token on the platform is HDM, representing the native utility asset for the project.
HydraMeta Honest Review
Let's take a closer look at the platform, the whitepaper, and the tokenomics and give you an honest opinion on HydraMeta.
Looking at the project's whitepaper, we noticed quite a few spelling errors, just as claiming that "the project team created the Hydraswpa platform." I'm assuming the project meant to say Hydraswap instead.
Also, the platform promises quite a few features like a trading platform, an NFT platform, and a cross-game community center. However, the project doesn't even feature a dApp or Minimum Viable Products, which is a red flag.
One positive side to HydraMeta is their extremely well-designed NFTs. However, whether an NFT marketplace will launch in the future is yet to be seen.
Another positive side to HydraMeta is the amount of liquidity on the platform. However, while the team claims that the liquidity has been locked, only the tokens have been locked for liquidity, not the WBNB.
If you look at the presale that ended for HydraMeta, it didn't raise any BNB, which means that only the tokens were locked for liquidity, not the WBNB itself.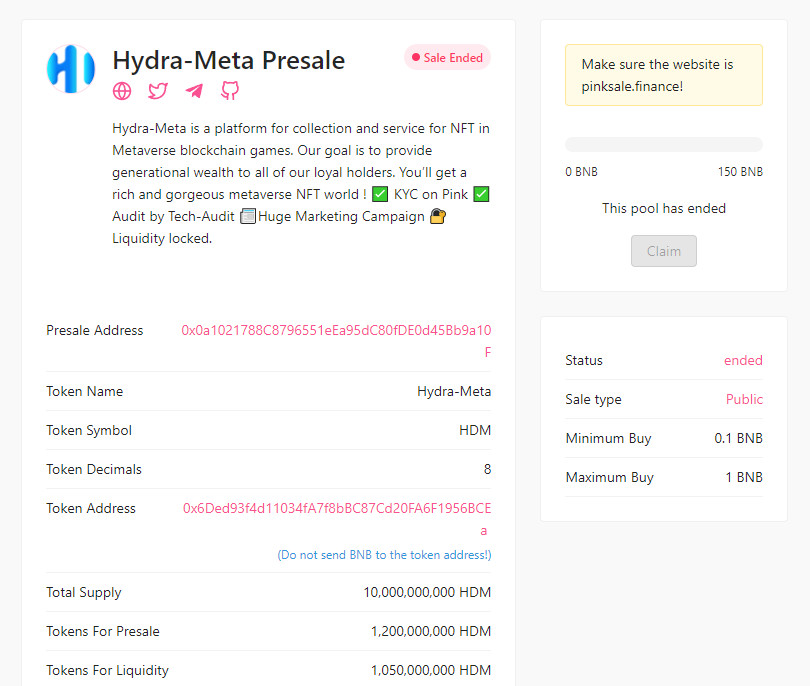 Moreover, the token address for the presale and the token address on CoinMarketCap don't match up…
Overall, we would urge investors to exercise caution if they want to invest in this project. If the team manages to release a dApp or any Minimum Viable Product, then this project will have a much better outlook, but until then, it's a gamble, and the real winners are the developers.
Disclosure: This is not trading or investment advice. Always do your research before buying any Metaverse crypto coins.
Also Read:
VinceChain Metaverse Crypto Coin – Fair Launch Is Live on Pinksale (Review)
Follow us on Twitter @nulltxnews to stay updated with the latest Metaverse news!