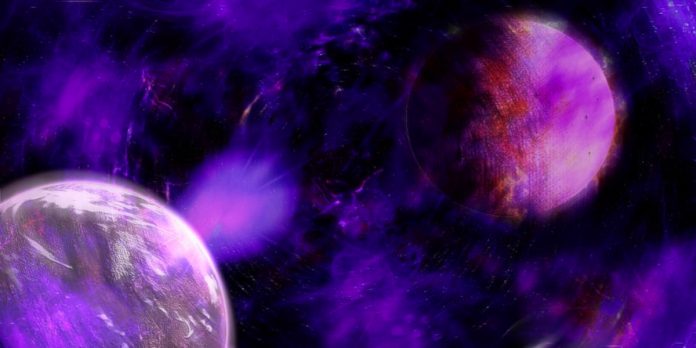 Low unit price Metaverse crypto coins are popular among traders because you can get many coins for a relatively cheap price. This means that if the underlying Metaverse crypto coin sees significant price gains, users that have accumulated a large bag will also see substantial profits. We've compiled a list of three relatively cheap Metaverse crypto coins with a unit price below $10 to watch in March 2022, ordered by market cap, lowest to highest.
#3 Ethernity Chain (ERN) – $4.51
Launched in March 2021, Ethernity Chain is a leading Metaverse crypto coin featuring a highly-underrated NFT marketplace with a vast selection of fully authenticated and licensed NFTs from several brands.
Ethernity's Chain marketplace includes partnerships with iconic sports teams, gaming brands, and more. Its platform currently features over 30 NFT collections with 100k items, making it one of the most robust marketplaces on the market.
If you're a fan of soccer, in particular, you're bound to find an awesome NFT featuring your favorite player to a team. While some NFTs are quite expensive, there are plenty of affordable NFTs on the Ethernity Chain marketplace.
The native utility token on the platform is ERN, an ERC-20 asset living on the Ethereum blockchain. You can earn passive rewards by staking ERN on the platform and utilize it for buying NFTs on their official marketplace.
You can purchase ERN on Gate.io, OKX, Coinone, Poloniex, KuCoin, Binance, and more.
#2 My Neighbor Alice (ALICE) – $5.55
Launching in Spring 2022, My Neighbor Alice is a Metaverse crypto coin built on the Chromia blockchain. Its gameplay revolves around users buying virtual islands and monetizing them by placing various NFTs on their land.
At its core, My Neighbor Alice is a multiplayer builder game with a mission to introduce blockchain to millions of players. Users can purchase virtual land, meet new friends, and collect exciting items.
Some game features for My Neighbor Alice include avatars, which can interact with others, virtual islands that can be purchased on the marketplace, in-game assets including houses, animals, veggies, decorations, and more, and the ALICE token.
ALICE is the primary utility token on the platform, serving as the main currency in the game. ALICE enables players to buy land, exchange NFTs, and use specific DeFi features such as collateralization, staking, and buyback.
The game is still in development, with the game launch planned for Spring 2022. With a current market cap of $171 million, ALICE is relatively undervalued, and when the full game is released this spring, its price could easily double or triple, making this project a must-watch in March 2022.
You can buy ALICE on KuCoin, Binance, FTX, Huobi Global, Coinbase Exchange, Kraken, Uniswap (V2), LBank, MEXC, Binance TR, Phemex, and more.
#1 Vulcan Forged (PYR) – $8.51
Launched in April 2021, Vulcan Forged is a collection of dApps comprising its ecosystem. It features an NFT marketplace, a decentralized exchange, a finance platform, and much more. It's considered one of the most successful NFT marketplaces in crypto, and we highly recommend checking it out.
At its core, Vulcan Forged is a community-powered project including a one-stop ecosystem for blockchain games. Its native ERC-20 token is PYR, powering the marketplace and the various dApps on the platform.
Vulcan Forged also features VulcanVerse, an MMORPG blockchain-based Metaverse game with lore written by world-class fighting fantasy authors. VulcanVerse lets players create unique adventures and quests, participate in PVP battles, and forage for NFTs.
As one of the fastest-growing NFT marketplaces and ecosystems in crypto, Vulcan Forged is a must-watch in March 2022. In addition, its current market cap of $203 million makes this a highly-undervalued project worth keeping an eye on.
You can buy PYR on Binance, KuCoin, Gate.io, Huobi Global, QuickSwap, BingX, HitBTC, Hotcoin Global, and more.
Disclosure: This is not trading or investment advice. Always do your research before buying any Metaverse crypto coins.
Follow us on Twitter @nulltxnews to stay updated with the latest Metaverse news!