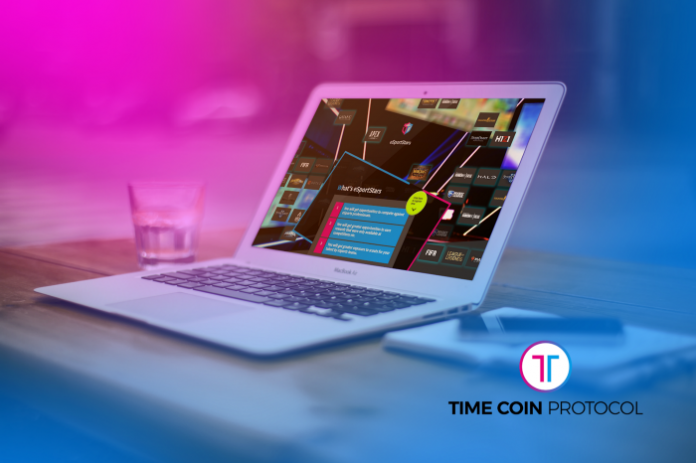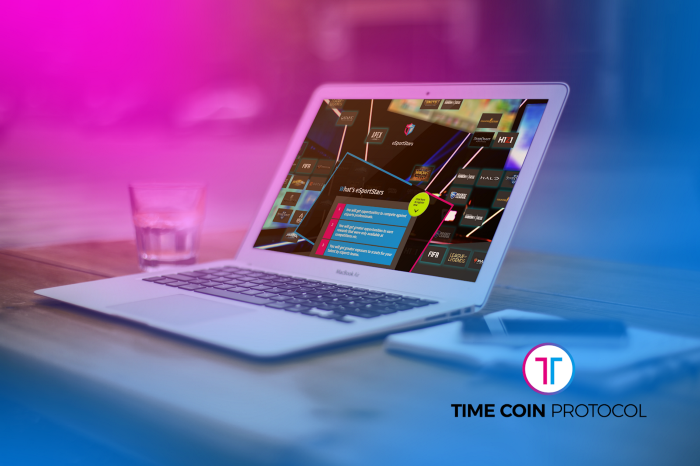 Stakeholders of the blockchain and crypto industries are coming to terms with the fact that only innovative decentralized entities stand a chance at toppling legacy systems. Unlike the previous attempt at glory, crypto's latest drive for mainstream adoption solely relies on implementing working applications instead of hype. And so, we have begun to see a flurry of Dapps and decentralized ecosystems introducing compelling solutions to bottlenecks attributed to one or more traditional processes.
As such, there is a shift in market paradigms resulting in the recent uptick in the adoption of DeFi applications like Maker, Compound, and dYdX's perpetual futures platform. However, instead of focusing on the exploits of the broader DeF landscape, I will zero in on the narrative brewing up in the freelancing and service sharing economies in the form of the TimeCoinProtocol. Although the concept of a decentralized p2p talent and service sharing network is not peculiar to this project, it, however, adopts an architecture that delivers a unique approach to solve recurring limitations of this sector.
What Is TimeCoinProtocol, And How Does It Work?
The TimeCoinProtocol, a product of Time Ticket Inc., is an EOS-based decentralized protocol that looks to disrupt the gig economy projected to grow by 17% CAGR and record a gross volume of $455 billion by 2023. Time Ticket Inc, through its sharing economy platform TimeTicket, has already developed a viable blueprint for enabling an ecosystem for trading of skills and talents. Since it merged with Globalway in 2016, a publicly listed company of Tokyo Stock Exchange, TimeTicket has recorded a 20 fold increase in its user base in just 3 years and currently provides sharing services to over 250,000 users. Regardless of the recorded success, Time Ticket Inc is unrelenting in its quest to disrupt the overly monopolized sector, and it is looking to establish a decentralized ecosystem for market participants with the help of a blockchain protocol. 
Unlike a growing number of blockchain applications striving for a similar goal, it seems that TimeCoinProtocol is capitalizing on the current spike in the percentage of individuals opting for freelancing and gig opportunities following the global health crisis caused by the Covid-19 virus. Likewise, it acknowledges that several factors are stifling the experience of freelancers and participants of the sharing economy and has set out to introduce viable ways to resolve them.
According to the information made available on its website, the TimeCoinProtocol team believes that the present sharing economy favors established and centralized platforms like Uber, Upwork, Fiver, and the likes. Therefore, these marketplaces have become monopolies. As a result, freelancers and independent workers often have to adhere to unfair policies that direct a large portion of the value generated to intermediaries. In other words, established centralized talent and service marketplaces impose high fees and operate a siloed model of business to ensure that it is difficult for users to switch platforms.
In light of this, TimeCoinProtocol focuses on enabling a competitive ecosystem where developers can create and run decentralized applications for the peer-to-peer trading of "skills, talents, financial assets, products and services, physical and intellectual properties, and transportation." By implementing this solution, participants of the TimeCoinProtocol-enabled network will have access to a fairer sharing economy where transaction costs are significantly low, and the value generated is redistributed to users.
Besides, developers utilizing the TimeCoinProtocol for the creation and operation of their dapps share an interconnected user metric and reputation system. As such, participants do not have to rebuild their profiles or lose metrics showcasing their creditworthiness whenever they switch from one dapp to another. With this functionality, TimeCoinProtocol has made its economy insusceptible to monopoly and incentivized developers to work together for the collective growth of the ecosystem. Likewise, the shared metric system across all dapps provides the resources necessary for users to establish multifaceted streams of income without encountering the limitations associated with siloed marketplaces. Due to the ability to use a profile across multiple platforms, users have more at stake and will do enough to maintain a credible reputation and high trust score.
To this end, TimeCoinProtocol has incorporated a robust architecture that consists of a layer of JavaScript-based catalog of development tools, an open-source search server, the TimeCoinProtocol, and a distributed storage infrastructure called the Interplanetary File system (IPFS). All these components make up the TimeCoinProtocol ecosystem and facilitate a network of dapps utilizing smart contracts and tokenized systems to establish user-centric talent, skill, and product sharing services.
Apart from its impressive architecture, which provides an enabling environment for users and developers, another thing I find interesting about this project is its reward system. Dapps utilizing the TimeCoinProtocol framework and integrating TMCN token can benefit from the incentives introduced to reward participants actively contributing to the growth of the ecosystem. TimeCoinProtocol redistributes the revenue generated from transaction fees to users engaging with the platform in various capacities.
In accordance with its goal to provide a productive environment for sharing service platforms, TimeCoinProtocol is onboarding the dapp version of Japan-based TimeTicket. Although TimeTicket is already a successful entity on its own and has an economy established through the peer-to-peer trading of talent and knowledge, its integration with the TimeCoinProtocol ecosystem promises to widen its scope of business and expose it to a global market. Likewise, this move will help it to eliminate bottlenecks, like the costly intermediate system, associated with centralized service sharing infrastructures. Already, TimeTicket has successfully raised $3.2 million in equity and plans to kick off an initial exchange offering in Hong Kong. All through this campaign, 58% of the 1 billion TimeCoins(TMCN) issued will be distributed in the token sale.  
It is safe to say that the viability of TimeCoinProtocol as an enabler of decentralized marketplaces for sharing services is integral to the success of TimeTicket's quest to facilitate a decentralized p2p platform. Hence, as a proponent of decentralized economies, I cannot wait to see how this finely written script plays out.