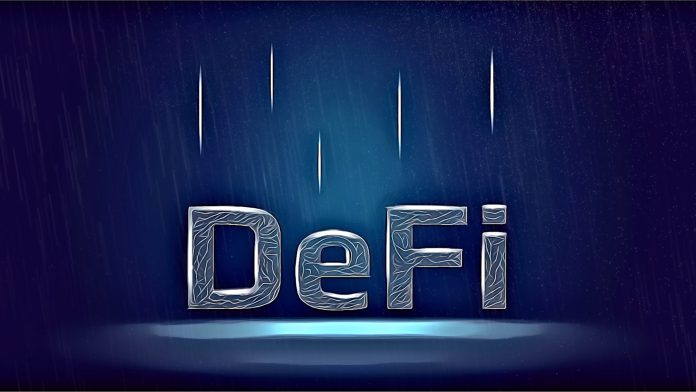 Decentralized finance systems have allowed users to borrow, save, lend, or trade cryptocurrency without the need for the usual paperwork and red tape present in traditional financial markets.
In addition to other niche crypto assets like Web3 coins, Metaverse crypto coins, and NFT projects, the current degree of popularity has many people seeing DeFi tokens as a reliable investment opportunity. For your convenience, we have compiled a list of the top ten finest decentralized finance coins you can invest in during August 2022, just in time for the next boom in decentralized finance.
SushiSwap  (SUSHI)
Market Cap: $201M
Unit Price: $1.59
SushiSwap (SUSHI) is a token and platform powered by Ethereum. It facilitates the exchange of cryptocurrencies via decentralized methods by leveraging the automated market maker (AMM) concept.
At its core, SushiSwap may be seen as a piece of software that operates on the Ethereum blockchain. However, the operation of this platform's purpose and the layout of its infrastructure were conceived to encourage the formation of a user community that serves as a marketplace for users' crypto assets.

As a platform, SushiSwap offers users of the DeFi cryptocurrency access to services such as staking and yield farming.
Aave (AAVE)
Market Cap: $1.5B
Unit Price: $111.17
Aave (AAVE) is an open-source system that does not include custodial services. But it can borrow and also earn interest.
Aave is built on top of the blockchain that Ethereum uses. And it works when the decentralized network of computers has the software running to manage assets, with the use of that protocol for the generation of smart contracts.

Any person with an AAVE token does not have to pay any costs when they take out loans denominated in the token, and they also get a discount on any other fees levied inside the platform.
Uniswap (UNI)
Market Cap: $6.8B
Unit Price: $9.24
The most widely used decentralized exchange is known as Uniswap. Over the course of the last three years, it has handled transactions totaling more than one trillion dollars.
The maintenance and exchange of cryptocurrencies directly purchased and sold by traders are rewarded via a worldwide network of users. To accomplish this goal, Uniswap makes use of several different liquidity pools.

Users that invest in Uniswap's native cryptocurrency token, known as UNI, have the opportunity to influence how the network is run and profit from an increase in the value of the DEX as it evolves.
Maker (MKR)
Market Cap: $1B
Unit Price: $1,109
The Maker protocol is not only one of the oldest but also one of the most popular and lucrative decentralized lending systems. In addition, it is the home of the widely used DAI stable currency and was one of the first decentralized sites to accept DAO governance.
The primary function of the MKR token is to guarantee that the value of DAI will continue to be anchored to the dollar. Using two different cryptocurrencies simultaneously helps reduce volatility and offers customers more protection inside the project.

It is anticipated that Maker's token values will skyrocket due to the enormous popularity of the project and the widespread support it has received from the cryptocurrency community.
Yearn.Finance (YFI)
Market Cap: $421M
Unit Price: $11,502
The primary objective of YFI is to provide users with the tools necessary to maximize all of the revenue they may make from Crypto assets, including loan and trading services.
The YFI token is a wonderful one that investors may purchase since it helps them diversify their long-term portfolios.

Therefore you should consider it to be the finest DeFi cryptocurrency to purchase. The vast majority of experts covering the cryptocurrency market have predicted that by the turn of the decade, the price of YFI tokens will have surpassed $400,000.
InstaDApp (INST)
Market Cap: $18M
Unit Price: $1.04
InstaDApp (INST) is a decentralized application that enables simple asset monitoring and administration by integrating the DeFi protocol into a single platform.
InstaDApp is a decentralized application that bridges and links a variety of decentralized web protocols together.

At Genesis, one hundred million tokens were created and are scheduled to be distributed over the next four years. 55 percent of them are designated for the community and incentives program.
Compound (COMP)
Market Cap: $472M
Unit Price: $65.59
Compound is an industry-leading crypto ending and stalking platform that allows users to earn interest on ETH and ERC tokens they have staked. It enables you to take out loans secured by the staked cryptocurrency at an exceptionally competitive rate with adjustable payback terms.
Users also have a built-in incentive to keep the token since they can decide how the platform will develop in the future.

Even though the market is now experiencing a fall, this has helped to keep COMP cryptocurrencies on a steady ascent. It has also assisted in the growth of its market valuation, which reached a high point of $4.4 billion.
Curve Finance (CRV)
Market Cap: $720M
Unit Price: $1.37
Because it focuses on the transaction of stablecoins, the decentralized exchange known as Curve Finance is one of a kind. Curve allows its customers to lock up cryptocurrency and make them accessible to other users for trading.
The CRV token was designed to fulfill the function of a governance medium, provide a framework for providing incentives, and function as a way to pay fees.

Curve demonstrated its resiliency by recovering a significant portion of the market surge in 2021. Because of this, the only reason it sells at such low prices is that the market is continuing to decrease.
Balancer (BAL)
Market Cap: $267M
Unit Price: $6.26
Balancer (BAL) is an automated market maker that allows almost anybody to establish or add liquidity to trading pools. In doing so, users can earn trading fees that may be tailored to their specific needs.
At its core, Balancer is a trading platform that eliminates the need for a third-party financial middleman by using a variety of cryptocurrency assets.

The primary reason why BAL is a recommended investment is that it is an integral element of the distribution of activities inside Balancer's ecosystem.
Loopring (LRC)
Market Cap: $613M
Unit Price: $0.4613
Loopring is a hybrid decentralized trading technology that is open-source and distributed. It is mainly due to its ability to bridge the gap between centralized and decentralized exchanges.
It caters to a trend gaining traction in the cryptocurrency world and helps speed up the adoption of DEXs.

Loopring is a multi-chain protocol that may be hosted on the Ethereum, NEO, or QUANT blockchains, respectively.
Disclosure: This is not trading or investment advice. Always do your research before buying any cryptocurrency or investing in any DeFi tokens.
Follow us on Twitter @nulltxnews to stay updated with the latest Crypto, NFT, AI, Cybersecurity, Distributed Computing, and Metaverse news!
Image Source: kviztln/123RF // Image Effects by Colorcinch