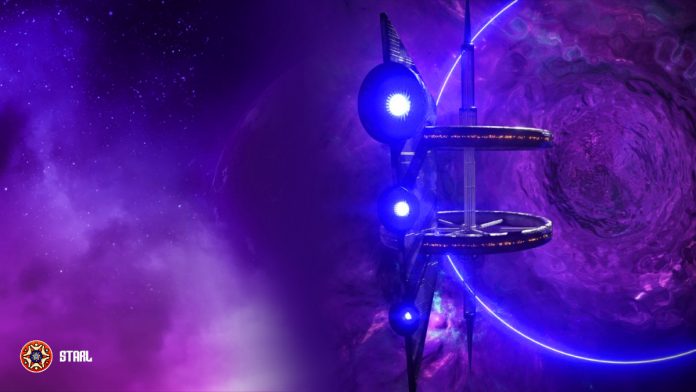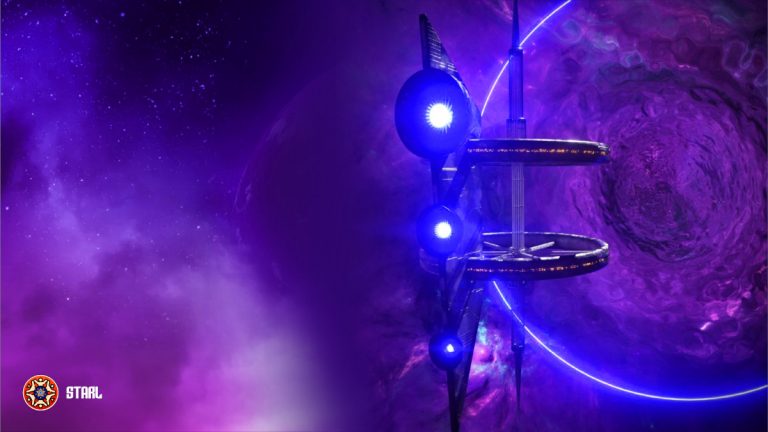 With the crypto market experiencing bearish momentum, many Metaverse crypto coins are currently on sale. Some of the more popular choices for investors and traders are Metaverse crypto coins with a high circulating supply; this usually means that the unit price of each currency is lower, with a higher chance of significant price increases. This article looks at the top 10 Metaverse crypto coins with the highest circulating supply, ordered by current supply, lowest to highest.
DEAPcoin (DEP) – 3.6 billion
Minted initially in August 2019, DEAPcoin's full name is The Digital Entertainment Asset Pte. Ltd, a Singapore-based company. Its vision is to create a new culture and future economy with the power of entertainment and technology.
DEAPcoin features three primary services, PlayMining, the NFT Marketplace, and DEAPcoin.
Play Mining features a host of blockchain-based play-to-earn games, with some notable titles including the PlayMining Puzzle, Lucky Farmer, and JobTribes.
The NFT Marketplace features auctions where users can buy and own NFTs, and DEAPcoin is the token native to the platform.
You can purchase DEP on Bittrex, OKEx, Uniswap, PancakeSwap, and more.
Verasity (VRA) – 4.4 billion
Launched in 2019, Verasity describes itself as the future of Esports, Digital Entertainment, and AdTech. Verasity is a blockchain-based platform enabling users to earn VRA tokens by viewing videos with its proprietary Proof-of-View (PoV) protocol that ensures that traffic is organic, increasing advertising revenue for publishers.
Verasity includes three main products, VeraEsports, VeraWallet, and VeraViews.
VeraEsports' goal is to accelerate the evolution of Esports with blockchain. VeraWallet is an ultra-secure all-in-one digital currency wallet for people who love esports and NFTs. VeraViews is an end-to-end ad-stack solution combining aspects of transparency and accountability with VRA's proof of view protocol.
You can purchase VRA on KuCoin, Bittrex, Uniswap, and more.
Metahero (HERO) – 5 billion
Launched in June 2021, Metahero describes itself as the gateway into the Metaverse. Metahero is building a next-generation Metaverse that allows users to scan themselves and real-world objects into the digital world.
To achieve this, Metahero has partnered with Wolf Digital World (WDW), the inventors of 16k 3D modeling technology used by CD Projekt, the team behind Cyberpunk 2077. Metahero will bring the next 10 million new users to crypto through Ultra-HD photogrammetric scanning technology.
HERO tokens are BEP-20 tokens hosted on the Binance Smart Chain and are used as the native currency for the Metahero ecosystem.
You can purchase HERO on PancakeSwap, KuCoin, LBank, Gate.io, and more.
Bloktopia (BLOK) – 8.3 billion
Launched in October 2021, Bloktopia is a virtual Metaverse built with Unreal Engine 5 on Polygon. It features a 21 story skyscraper in honor of Bitcoin's supply, and its residents are called Bloktopians.
Players will earn revenue through multiple income streams, some of which include real estate ownership, advertising revenue, play-to-earn games, and much more.
There will also be an NFT collection, which is currently in development. BLOK is the native token to the platform, which will be the main currency in Bloktopia.
You can purchase BLOK on KuCoin, Gate.io, OKEx, QuickSwap, DODO Polygon, ZT, and more.
inSure DeFi (SURE) – 26.7 billion
Launched in January 2020, inSure DeFi is a world-first crypto-insurance ecosystem with staking power. Think of inSure token as an insurance policy for your crypto portfolio.

InSure DeFi includes a multichain token called SURE that lives on both the Ethereum and Binance Smart Chain and acts as the native cryptocurrency on the platform.
inSure offers a wide variety of coverages for your portfolio. For sizes up to $1000, users can purchase a policy for 2,500 SURE, roughly $19 at writing. The coverages go as high as $140,000 for 500,000 SURE, approximately $3,762 at writing.
In addition, currently, inSure offers an APY of over 60% for those that decide to stake its SURE token.
You can purchase SURE on Uniswap, PancakeSwap, QuickSwap, and more.
Medacoin (MEDA) – 57 billion
Launched in September 2021, Medacoin is the native token to the project called Medabots; a blockchain-based NFT enabled strategy game currently in development.
Holders can stake MEDA using a platform like Banker Doge, which currently offers 199% APY! If you decide to use Banker Doge, you can stake your MEDA for any number of days, with an early withdrawal fee of 20%.
Keep in mind there's an entry and exit fee of 5% when staking and unstaking your coins.
Users can get a head start by purchasing Medabots on PancakeSwap, LBank, or DODO BSC ahead of the launch. With a market cap of $16 million, Medabots is currently quite an undervalued project.
DeFi Degen Land (DDL) – 150 billion
Launched in November 2021, DeFi Degen Land is a community-focused Metaverse platform featuring play-to-earn games for the Cronos network and Binance Smart Chain. Its goal is to make DeFi safer with its auto-claim features and BTC reward distribution.
Currently, users can check out their red light green light game available on BSC and CRO, similar to the one featured in Netflix's Korean drama Squid Game.

The DeFi Degen team consists of three team members, each contributing their skills to the platform. The team is anonymous to the public but has been Doxed by Blockpass & KYCastle.
The DDL token, it's a BEP-20 deflationary token that lives on the Binance Smart Chain. It's worth noting that DDL has a 15% buy and 16% sell tax.
You can purchase DDL on PancakeSwap and CoinTiger.
Radio Caca (RACA) – 181 billion
Launched in August 2021, Radio Caca is a decentralized organization operated by internet-native individuals worldwide. RACA is also Maye Musk's exclusive NFT manager and the native token for the Universal Metaverse (USM).
The USM metaverse is a 3D planet world where users can own lands, build stores on their properties, and play or create various games.
RACA features the Metamon game launched in October 2021, with the USM chain mainnet launch scheduled for June 2022. Metamon is a mini-game that will be integrated into the USM as a 3D experience.
You can purchase RACA on Poloniex, Gate.io, PancakeSwap, MEXC, and more.
Starlink (STARL) – 9.9 trillion
Launched in July 2021, Starlink features the STARL Universe, a blockchain-based virtual Metaverse enabling users to explore, play, trade, and socialize with other players.
What separates Starlink's Metaverse from the others is its vision of a fully decentralized Metaverse.
STARL will be used as the native currency on the platform for users to interact with the Metaverse, including interactions with virtual concerts, clubs, media, education, entertainment, and more.
You can purchase STARL on Uniswap, OKEx, MEXC, LBank, Gate.io, and more.
UFO Gaming (UFO) – 25.7 trillion
Launched on June 30th, 2021, UFO Gaming is a fully decentralized ecosystem including an intergalactic social gaming token. It also features its blockchain, play-to-earn Metaverse, NFTs, Gaming, and more.

In addition, UFO Gaming features a virtual environment called the Dark Metaverse, where players can buy virtual land. Each game in the UFO Gaming Metaverse will have its governing planet, featuring a separate DAO.
You can purchase UFO on Uniswap, Gate.io, MEXC, LBank, 0x Protocol, ShibaSwap, and more.
Disclosure: This is not trading or investment advice. Always do your research before buying any cryptocurrency.
Follow us on Twitter @nulltxnews to stay updated with the latest cryptocurrency news!
Image Source: STARL