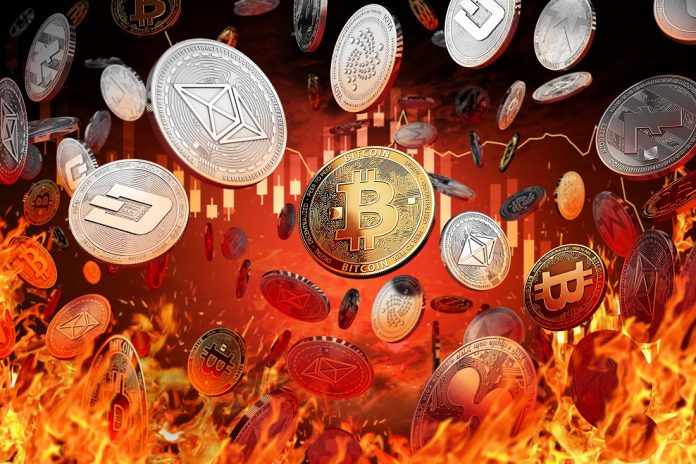 In the world of cryptocurrencies, tokens, and digital assets, there will always be top markets which tend to get more attention. That situation is no different in 2019 and will probably remain the same for a long while to come. Below are the top cryptocurrencies to keep an eye on, although all markets can offer something of value to the right people.
The Undisputed King Bitcoin
Regardless of what some people may claim, all markets stand or fall with Bitcoin. It is a fact which simply cannot be denied, no matter how hard people may try. Some experts hope to see cryptocurrencies, tokens, and assets decouple in 2019 and beyond. It would certainly make things more interesting, but making it happen is a major challenge. For now, Bitcoin will continue to lead the dance, with no other market coming even close.
The Usual Suspects (ETH – XRP – LTC – XLM)
Even though the market cap rankings of Ethereum and XRP have flipped around a bit, it seems Ethereum has firmly reclaimed the number 2 spot at this time. Both projects still offer tremendous potential in terms of future pricing and ongoing development. Litecoin, while often overlooked, continues to impress under most market circumstances. Its role in atomic swaps may prove to be rather crucial moving forward. Stellar's XLM has seemingly lost some momentum, yet the project is still in a good place. Whether it will see another massive bull run, is very difficult to predict at this time.
The "Old" New Contenders (EOS – ADA – TRX – MIOTA)
In the past two years, most of the cryptocurrency conversations have shifted to alternative projects. That list often includes the four same projects: EOS, Cardano, Tron, and IOTA. While it remains to be seen how successful these will all be in a few years from now, big things are expected overall. EOS is the highest valued project of the four, thus it also has the most to prove in the eyes of observers. With its growing dApp ecosystem, an important first step is taken in that regard.
The same applies to Tron. While it is a project getting a lot of backlash, its overall growth cannot be denied either. This is, once again, primarily due to its dApp ecosystem. For Cardano, things are a bit different. It is not necessarily following the same path as either Tron, IOTA, or EOS. Instead, it seems that, from a development point of view, this project has won over a fair few enthusiasts in recent years. As is always the case, there remains plenty of work ahead prior to making any sort of lasting impact.
That leaves IOTA, which is a very different breed altogether. Its focus on the Internet of Things still has many people excited. At the same time, one has to wonder if this project may have jumped the gun and is slightly ahead of its time. The coming three to five years will prove crucial in this regard. The Internet of Things is still generating headlines, but the major "shift" has yet to occur. Forging crucial partnerships remains a viable strategy to keep IOTA relevant, thus things seem to be coming together on that front as well.
The "new" New Contenders (BNB – ONT – BAT – BTT)
The cryptocurrency industry will always see an influx of new projects and currencies. Binance Coin, while around for a little while, is only now finding its groove. This is primarily due to the success of Binance as an exchange. Additionally, the launch of IEOs on Launchpad has also increased the demand for BNB as a token. Sustaining this massive growth may prove to be the biggest challenge ahead for BNB in 2019 and beyond.
Ontology is another project which has impressed traders recently. Its project seems solid, and the introduction of Ontology's "gas" – or ONG – will undoubtedly fuel more speculative movements accordingly.  Only time will tell if this is another "flavor of the month" currency or a project which is here to stay and make a lasting impact.
Basic Attention Token is seemingly the "hot trend" for early 2019. While it is true the Brave browser works well, it remains to be seen if the BAT business model has any fighting chance. Especially now that users can get paid to view advertisements, things will get very interesting overall. However, there is already a fork of the Brave browser which removes the BAT rewards and replaces them with Bitcoin payouts. A peculiar development which may shake things up significantly over time.
Last but not least, there is BitTorrent Token. While met with a lot of fanfare during the initial announcement, its price has collapsed in very quick succession. At this time, there is no real use for BTT other than speculation, and it seems most traders aren't even willing to go down that rabbit hole. Ensuring BTT can survive might not be as easy as some people may assume at this time.
Special Mention for Dogecoin
Although a lot of people still claim Dogecoin should not exist, nor be valued at over $300m in market cap, the meme currency of the internet is still going strong in 2019. Regardless of how people may perceive Dogecoin, it is still a great way to introduce people to cryptocurrency. DOGE is the most accessible currency, which can eventually lead to more people embracing Bitcoin and altcoins over time. From a community-oriented point of view, Dogecoin is leading the pack.
ICO Tokens Need to put up or Shut up
Now that the Initial Coin Offering craze has all but vanished, the cryptocurrency landscape will undergo major changes accordingly. A lot of ICO projects are already on the way out. However, some of them seemingly delivered on their promise and are now attempting to achieve recognition for those efforts. It seems likely to assume a lot of those projects will lose all relevance, but those who succeed could make a name for themselves.
Author's note: Any currency, token, or asset not in this list is still worth checking out. The names above are those who seemingly carry the most "weight" among cryptocurrency enthusiasts at this time. 
---
Disclaimer: This is not trading or investment advice. The above article is for entertainment and education purposes only. Please do your own research before purchasing or investing into any cryptocurrency.
Image(s): Shutterstock.com