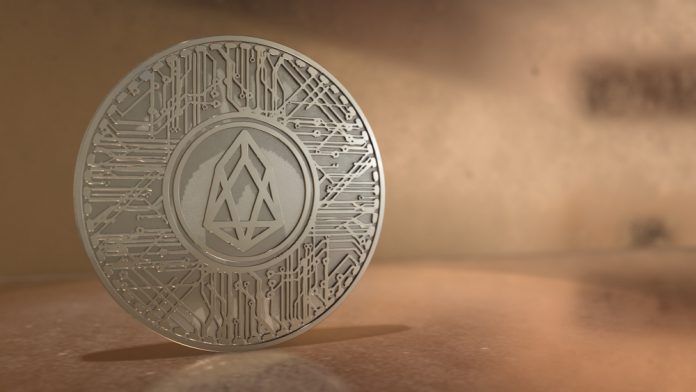 The EOS ecosystem successfully attracts a lot of attention. Whether it is the native network or the airdropped tokens based on the same technology, new trading platforms will need to emerge. Three key exchange solutions stand out for EOS, although only two of them are actually live right now. They are ranked in order from centralized to decentralized trading solutions.
#3 Chaince
With a few companies focusing their attention specifically on EOS, the future for this currency seems rather rosy. Chaince is one of the first platforms coming to market in this regard. It is a trading platform for blockchain assets which are entwined with EOS in some way. It is designed to support airdropped EOS tokens as they come to market. The trading platform has gone live a little while ago, and it seems to be generating some attention among community members.
Although some users hope to see Chaince turn into a decentralized solution, its current model is a bit different. users still need to sign up for an account first and foremost, and all trading occurs through traditional order books. That is not necessarily a bad thing, but the cryptocurrency community seems to favor decentralized trading solutions first and foremost. It will be interesting to see if Chaince decides to go that route in the future.
#2 EosFinex
Bitfinex made it clear they will build a decentralized exchange on the EOS.IO platform. That announcement dates back to early February of 2018, yet the platform is not finished at the time of writing. Even though building a decentralized exchange does not happen overnight, there is no official release date for this new platform either.
Although Bitfinex claims the exchange will be decentralized, its exact inner workings have to be determined. The parent company owns numerous centralized trading platforms with strict KYC guidelines. It is not unlikely EosFinex will force such requirements upon users as well, removing a big part of the decentralization aspect already. Until more information comes to light, there will be plenty of questions regarding the exact nature of EosFinex.
#1 DexEOS
The only "real" decentralized exchange focusing on EOS and its airdropped tokens is DexEOS. It still has a login requirement, but that mainly pertains to user slinking their own EOS wallet to their trades, rather than submitting personal information. The platform supports authentication through Wallets, EOSign, and Scatter. It is a system that seems to be appreciated by the EOS community so far.
As is always the case, liquidity can be a bit of a concern. For DexEOS, the support trading pairs are not seeing that much volume yet, but these are the early stages of this exchange. There also appear to be some kinds which need to be worked out accordingly. In time, this platform can become a very solid decentralized exchange for the EOS ecosystem.
Image(s): Shutterstock.com