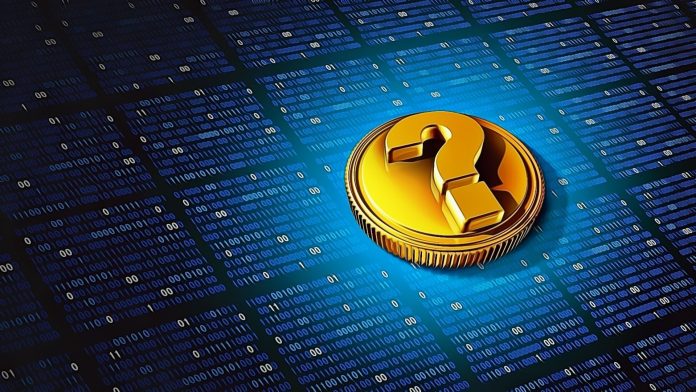 Masternodes are a component of the system that maintains cryptocurrencies operational, and Masternodes Tokens are the native coin that the masternode receives in exchange for its services. Masternodes Tokens has a general market capitalization of $1,299,874,830 and a total trading of $122,108,087.
Note: This List is sorted by their market capitalization from lowest to highest
Enecuum (ENQ)
Price Unit: $0.01962
Market Cap: $4,003,475
Distinct Features: Here, every smartphone can act as a miner to strengthen and improve Enecuum. Utilizing their app is easy, secure, and quick.
Millions of smartphones and other mobile devices have been joined into one network by Enecuum, the first blockchain in the world to do so.
Enecuum is a blockchain mobile network for decentralized applications that engage mobile device users in a blockchain network. It offers a robust toolkit for dApps developers to build quick and affordable WEB 3.0 applications for millions of users. Enecuum can bring blockchain and cryptocurrencies into the real mainstream.
The team will drop a swap, pool, ETM, and several other utilities, which will be released on the 30th of November.
$ENQ is going to blow your minds tomorrowhttps://t.co/ASB1t80nlk release is getting to the finish line
Dropping a swap, pool, ETM, and several other utilities
Releasing on the 30th of November at 10;00 am UTC
Be ready pic.twitter.com/54v1qOHTlO

— Heather Fernsby 💙 (@Heatherfernsby) November 29, 2022
Exchange: ENQ is currently trading live on KuCoin, and ProBit Global.
Oxen (OXEN)
Price Unit: $0.1773
Market Cap: $10,758,852
Distinct Features: The Oxen blockchain powers the network, a cryptocurrency network that protects user privacy and enables quick and secure value transfer.
A private cryptocurrency, a secure messaging service, a network anonymity layer, and a tool to create a more private Internet are just a few of the things Oxen is.
To achieve unmatched privacy and security as they work, play, and go about their daily lives online, their vision is to offer various tools and services powered by the $OXEN cryptocurrency. These tools and services will be accessible to users and developers worldwide.
Oxen provide a range of tools, libraries, and direct end-user products that address some of the most challenging problems in the field of digital security through its network, blockchain, and technological stack.
Exchange: OXEN is currently trading live on KuCoin, CoinEx, Bittrex, and TradeOgre.
Flux (FLUX)
Price Unit: $0.5388
Market Cap: $152,274,995
Distinct Features: Due to its complete decentralization, the Flux network is resistant to system failure and outside censorship attempts. Operators of Flux nodes collateralize and oversee nodes.
Flux is defined as the new generation of scalable decentralized cloud infrastructure. The completely decentralized compute network of Flux supports the use of any hardened dockerized application. Other service providers have a fully decentralized option in the Flux service, which also maintains competitive pricing.
The FluxOS platform enables programmers and node administrators to quickly use and carry out tasks like:
Deploy dApps

Check nodes

View resources

View rewards

Use global apps and

Vote on XDAO
FluxNodes, which are run by individual Flux holders, power the FluxOS. As a result of the geographic distribution of these FluxNodes, developers can rest easy knowing that users will always be able to access their apps.
Exchange: FLUX is currently trading live on Binance, MEXC, Bitrue, Tapbit, and BingX.
Disclosure: This is not trading or investment advice. Always do your research before buying any cryptocurrency or investing in any services.
Follow us on Twitter @nulltxnews to stay updated with the latest Crypto, NFT, AI, Cybersecurity, Distributed Computing, and Metaverse news!