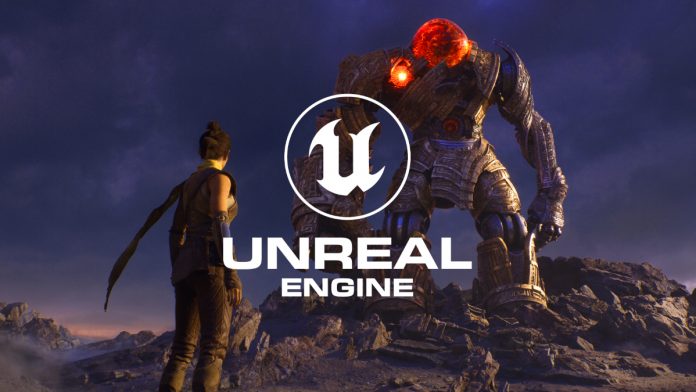 Unreal Engine 5 is the latest game engine from Epic Games. Unreal Engine is the most popular game engine, with many AAA games utilizing it in their production. With Unreal Engine 5, teams are incentivized to build big, immersive, and ultra-realistic applications perfect for Metaverse crypto projects. This article looks at a few Metaverse crypto coins building their Metaverse with Epic Games' Unreal Engine 5.
Note: The list below is ordered by the current market capitalization of the projects, lowest to highest.
Bloktopia (BLOK) – $107 million
Launched in October 2021, Bloktopia is a Polygon-based Metaverse crypto coin building the most advanced real-time 3D Metaverse using Unreal Engine 5. Its mission is to provide a highly immersive virtual experience unmatched by other Metaverse crypto projects.
Bloktopia's Metaverse will feature a 21 story skyscraper to honor Bitcoin's 21 million coin supply. Residents in Bloktopia are called Bloktopians, and its virtual environment will enable its residents to generate a passive income by participating in its economy.
In addition, Bloktopia will enable users to own virtual real estate in its virtual world and is gearing up to release its unique NFT collections later this year.
Users will be able to purchase land on various floors of Bloktopia's Metaverse, each featuring unique layouts. Each plot of land will cost roughly 1.5 million BLOK, which is around $13k at writing.
The native token on the platform is BLOK, an ERC-20 asset on the Ethereum blockchain. BLOK will enable users to interact with Bloktopia's Metaverse and will be used for various in-game activities.
You can purchase BLOK on Gate.io, KuCoin, and more.
Wilder World (WILD) – $110 million
Launched in May 2021, Wilder World  (WILD) is one of the most anticipated Metaverse crypto coins building an ultra-realistic virtual environment. Wilder World is building its Metaverse with Unreal Engine 5, looking to utilize the latest tech and the highest graphics quality to offer a next-level immersive experience.
Wilder World's Metaverse is still in development, but the project already features a highly sought-after NFT collection with an NFT marketplace that users can currently check out. Users can browse through dozens of buildings, cars, sneakers, and more.
At writing, there are over 6800 items on Wilder World's NFT marketplace, with over 2,200 owners. The floor price is 3 WILD, roughly $4 at writing, making this one of the more affordable collections on this list. The total trading volume for Wilder World's NFT marketplace is over $8.4 million.
WILD is the native token on the platform, enabling users to purchase NFTs and participate in various in-game activities when its Metaverse launches.
You can purchase WILD on KuCoin, Uniswap, and more.
Starlink (STARL) – $139 million
Launched in June 2021, Starlink (STARL) is another highly underrated Metaverse crypto coin featuring one of the most robust communities from any projects on the market. Starlink is building an immersive 3D Metaverse with Unreal Engine 5, which will enable users to collect and trade NFTs and generate passive income in several ways.
While Starlink started its development with Unity, the team decided to transition to Unreal Engine 5, offering a higher-quality experience to its users.
The native ERC-20 token on the platform is STARL, enabling users to modify in-game assets, purchase items, and more.
Starlink's Metaverse is still in development, but the project features a robust NFT marketplace that users can check out. At writing, all the NFTs on the market have been sold out, showing Starlink's immense community support.
In addition, users can check out Starlink's Pixelnaut NFT collection on OpenSea, currently featuring a floor price of 0.07 ETH, roughly $173 at writing. Users can mint a unique, original, and limited NFT to use as their profile picture and get access to the limited features of the Starlink Metaverse.
You can buy STARL on MEXC, LBank, Uniswap, and more.
Disclosure: This is not trading or investment advice. Always do your research before buying any Metaverse crypto coins.

Follow us on Twitter @nulltxnews to stay updated with the latest cryptocurrency news!