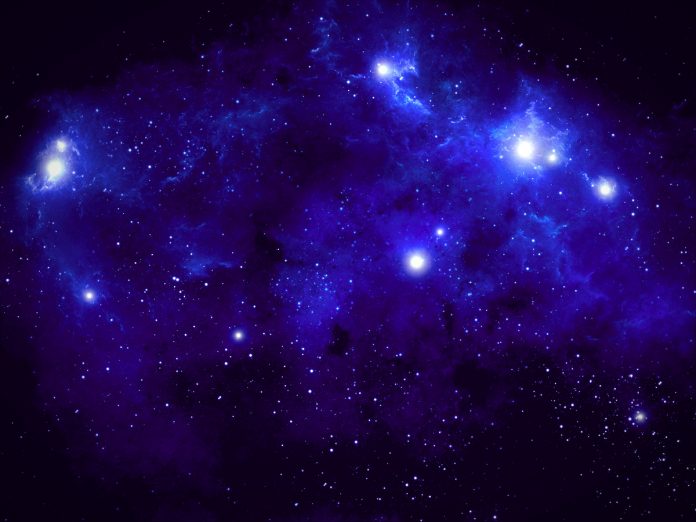 Many Metaverse crypto coins are on a fire sale with the current bear market. This makes it an excellent opportunity to accumulate underrated coins that could see significant price gains in the near future. This article looks at our pick of the top five Metaverse crypto coins with a market cap below $9 million to watch in February 2022, ordered by current market capitalization, lowest to highest.
Defina Finance (FINA) – $4.9 million
Launched in October 2021, Defina Finance is a blockchain-based NFT game featuring one of the best-designed collections on the market. The project features fully functional play-to-earn game users can currently check out. Players can earn FINA tokens for participating in the game and Defina's ecosystem.
Users must purchase an NFT from the official Defina Finance marketplace to start playing. At writing, the lowest price to buy an NFT is 72 FINA, roughly $48.
Defina's NFT marketplace is exceptionally active, with over $22 million worth of NFTs sold at writing. In the past 24 hours alone, over 700 NFTs have been sold, speaking to the high activity in the market.
The native token on the platform is called FINA, allowing users to purchase NFTs. FINA is a BEP-20 token living on the BNB Chain.
With more NFTs sold than the project's current market cap, it's clear that Defina Finance is highly underrated. If you're a fan of Anime-style characters, we highly recommend checking out Defina Finance.
You can purchase FINA on BKEX, MEXC, PancakeSwap, Bitrue, and more.
Trias Token (TRIAS) – $6.3 million
Launched in April 2021, Trias stands for Trustworthy and Reliable Intelligent Autonomous Systems. It's a smart contract execution platform, development framework, and collaborating ecosystem.
Trias' vision is to define a new generation all-platform-supported public chain system, with a goal to make people trust machines.
Trias features Leviatom (the executive branch), Prometh (the legislative branch), and MagCarta (the judiciary branch), each separate component of the system. Leviatom is a decentralized global trusted computing infrastructure that ensures the genuine execution of a piece of software. Prometh is a decentralized traceable-software development framework. MagCarta is a consensus-oriented programming paradigm and smart contract ecosystem.
Trias also features an NFT collection called Dinosaud NFTs that can promote your mining power in liquidity mining. Each NFT enables users to mine a certain amount of TRIAS tokens per hour.
TRIAS is the native tokens on the platform that users receive as rewards for mining and can also stake on Trias' dashboard.
You can buy TRIAS on KuCoin and PancakeSwap.
Revomon (REVO) – $6.9 million
Launching in April 2021, Revomon is one of the most underrated Pokemon-inspired Metaverse project featuring a blockchain-based monster trainer. Revomon integrates the latest VR tech and integrates NFTs, enabling players to create value in its Metaverse.
Revomon, aka Revolution Monsters, features the popular play-to-earn model in its ecosystem, rewarding users for participating in its economy. Revomon also features a Decentralized Autonomous Organization that incentivizes holders to participate in their economy and hold REVO tokens.
Revolution Monsters' Metaverse is built with the Unity engine, and the gameplay revolves around users taming monsters, similar to the popular Pokemon game. Players can collect monsters and take on battles and quests to earn rewards.
Revomon is highly underrated, with the current market cap of $6.9 million, making it a must-watch project in February 2022.
You can buy REVO on PancakeSwap, Uniswap, Gate.io, and more.
Sensorium (SENSO) – $7.1 million
Launched in 2018, Sensorium is a Metaverse platform combining VR and AI with blockchain-tech to create a highly immersive virtual environment. Founded by billionaire Mikhail Prokhorov, SENSO is looking to become the leading Metaverse SocialFi platform enabling users to meet new friends and interact with others.

SENSO is the native token on the platform, allowing players to interact with its environment and experiences in Sensorium's Metaverse.
One reason that Sensorium is one of the most underrated projects on this list is that it received endorsements from world-class icons like Steve Aoki, David Guetta, Armin van Buuren, and more.
Check out this sneak-peek preview of the Sensorium Galaxy Metaverse:
Sensorium is highly underrated, with a market cap of $7.1 million, and SENSO is a must-watch in February 2022.
You can purchase SENSO on Poloniex, Bittrex, KuCoin, and more.
Darwinia Network (RING) – $8.8 million
Launched in July 2020, Darwinia Network is a cross-chain Metaverse Web3 bridge built on Polkadot. The platform enables digital assets deployed on traditional assets like Ethereum and BNB chain to integrate with Polkadot's network.
Users can contribute DOT tokens to build a Web3 bridge hub, joining Darwinia's crowdloan to unlock KTON and RING tokens.
Darwinia Network features a dual-token economy consisting of RING and KTON. KTON is a derivative commitment token of RING, which encourages long-term involvement.
You can purchase RING on Poloniex, Uniswap, Gate.io, and more.

Disclosure: This is not trading or investment advice. Always do your research before buying any Metaverse crypto coins.
Follow us on Twitter @nulltxnews to stay updated with the latest Metaverse news!
Image Source: nienora/Shutterstock.com