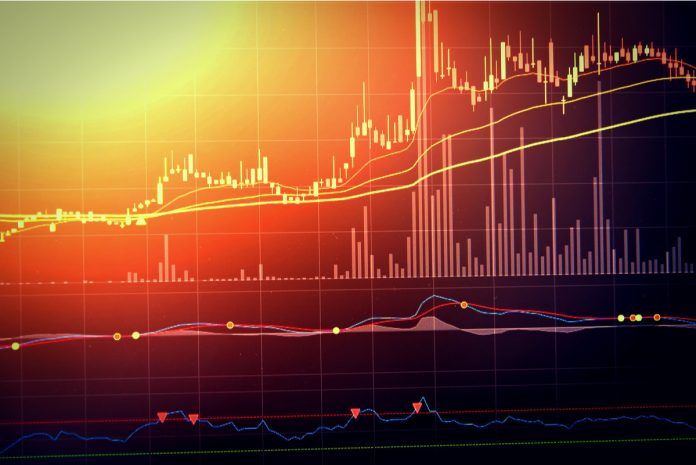 Crypto markets continue their bloodbath this week, with Bitcoin and Ethereum dropping over 8% in the past 24 hours. While the market seems grim, some Metaverse crypto coins continue to show bullish momentum. This article looks at the top 3 Metaverse crypto coins gaining the most price this week, ordered by 7-day price gain, lowest to highest.
Avaxtars Token (AVXT)

+44.21%
Launched in October 2021, Avaxtars features a Metaverse game built on Avalanche's C-Chain. AVXT is the native currency in the play-to-earn Metaverse enabling users to interact with the ecosystem.
Avaxtars are NFTs, and every aspect of the game is tokenized. Every Avaxtar is randomly generated and exists as a unique ERC-721 NFT.
The Avaxtars platform features a three token ecosystem: AVXT, DGC, and ENXT.
AVXT is the native token for transactions on the platform. DGC is generated by the Personal Avaxtar Generation Machine, available for users to purchase with AVXT tokens. ENXT is a liquidity token that's earned by providing liquidity to the AVXT pool.
Users can currently start playing the game by connecting to a compatible wallet. To begin playing, users need to purchase an Avaxtar, which can run anywhere between $5 and $15. After buying an Avaxtar, users can start earning rewards by staking the NFT on their platform.
Even though AVXT is experiencing heavy bearish momentum today, the token is still up over 40% in the past week. If you're looking for a play-to-earn game, I highly recommend checking out Avaxtars.
You can purchase AVXT on TraderJoe, Pangolin, MEXC, and YetiSwap.
DEAPcoin (DEP)

+69.49%
Launching in August 2019, The Digital Entertainment Asset Pte. Ltd is the full name of DEAPcoin. The project's vision is to create a future economy and a new culture with the power of technology and entertainment.
DEAPcoin offers various services, including Playmining, an NFT marketplace, and the DEP token.
PlayMining is a platform for play-to-earn blockchain games released on the DEAPcoin network. It hosts various games that users can check out. Some of the more prominent titles on PlayMining include Lucky Farmer, JobTribes, and more.
DEAPcoin's NFT marketplace is a popular ecosystem, with DEP coin used as the native transaction method.
You can purchase DEP on major exchanges like PancakeSwap, Uniswap, and more.
ETNA Network (ETNA)

+89.18%
Launched in March 2021, ETNA Network is the top Metaverse crypto coin gaining the most price this week.
ETNA Network is a Metaverse blockchain focusing on connecting NFT and gaming applications into one ecosystem. The network features its BEP-20 ETNA governance token enabling users to vote on upcoming proposals.
ETNA Network is launching its play-to-earn Metaverse rewards token, the Metabolism token (MTB), with the IDO event scheduled for February 1st. I would highly recommend keeping an eye on MTB as it could see significant price gains after its launch.
ETNA also features its GameZone website with a demo of its game available for users to check out right now. The demo is available on PCs, and users must download a client to check it out.
Overall, ETNA has one of the best designs and visions of Metaverse crypto coins on the market. With a current market cap of $1.9 million, the project is underrated and worth keeping an eye on in 2022.
You can purchase ETNA on PancakeSwap, MEXC, or CoinTiger.
Disclosure: This is not trading or investment advice. Always do your research before buying any cryptocurrency.

Follow us on Twitter @nulltxnews to stay updated with the latest Metaverse news!
Image Source: Vintage Tone/Shutterstock.com