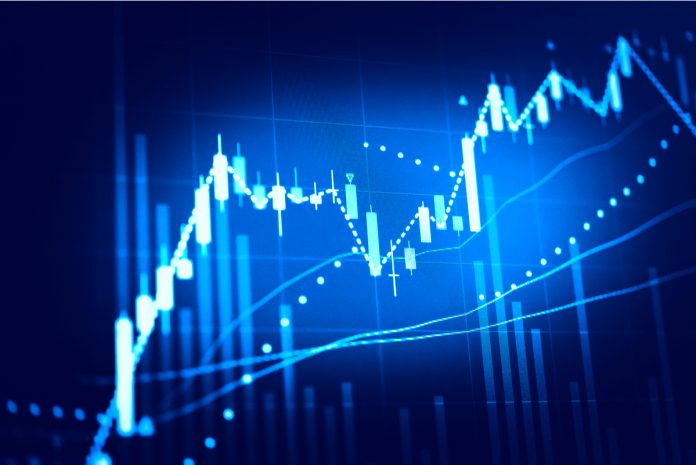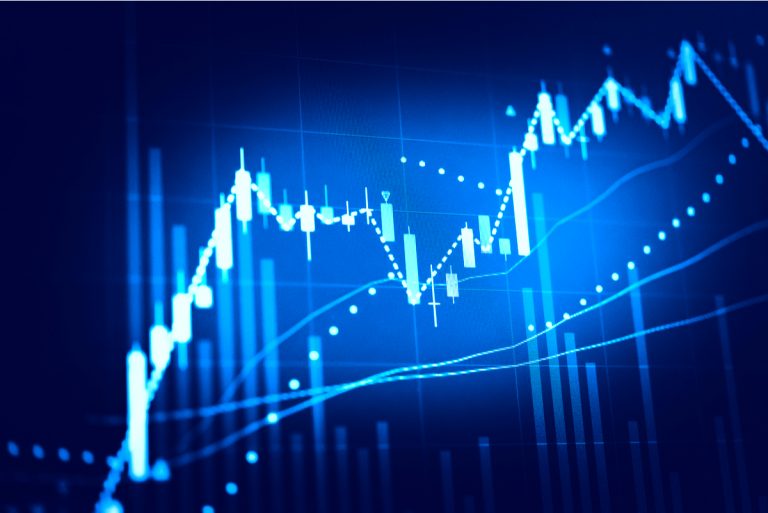 This week, cryptocurrency markets have shown significant bullish momentum, with Bitcoin and Ethereum rising above $41k and $3k. In response, Metaverse crypto coins also saw considerable price gains, with some increasing over 80% over the past seven days. This article looks at the top three Metaverse crypto coins gaining the most price this week, ordered by 7-day growth, lowest to highest.
#3 vEmpire DDAO (VEMP)

+39.63%
Launched in September 2021, vEmpire DDAO, as the name suggests, is a decentralized autonomous organization (DAO) with a vision of investing in underrated and undervalued Metaverse crypto coins as a group utilizing several strategies for incentivizing staking and leading the battle against centralization in the Metaverse.
vEmpire DDAO also features a well-designed NFT collection currently available on OpenSea that users can check out: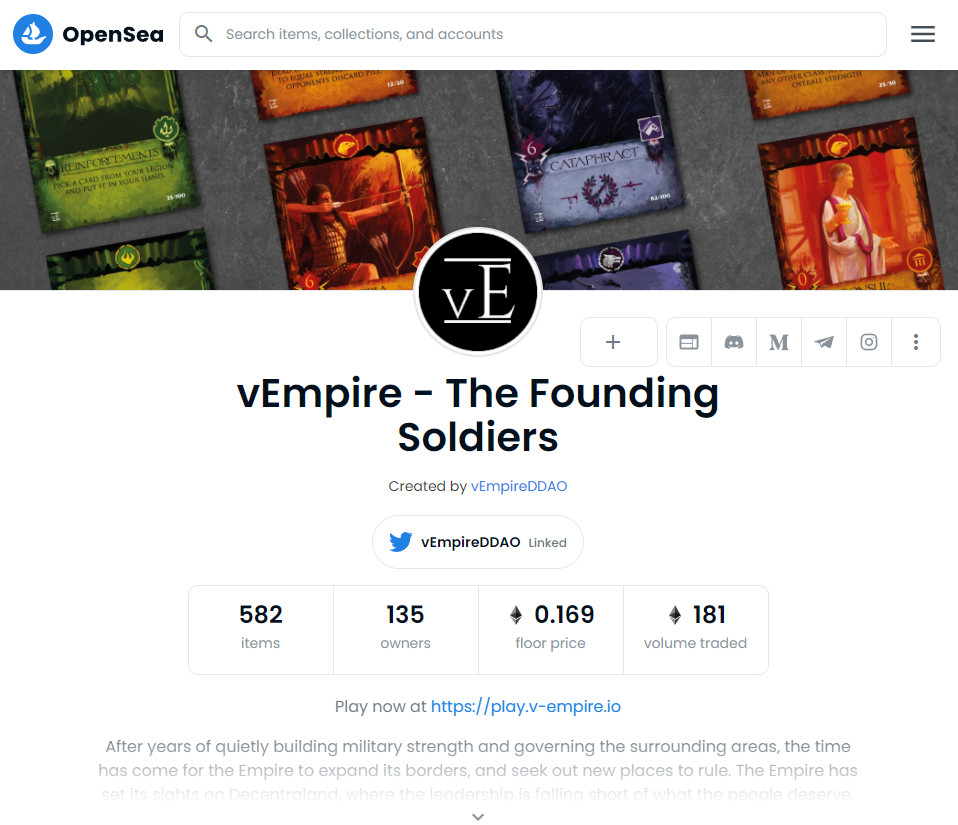 Called "The Founding Soldiers," vEmpire's collection includes over 580 items with over 130 owners. The current floor price is $0.088ETH, roughly $260 per NFT at writing.
The primary utility token on the platform is VEMP, a governance token available on BEP-20 and ERC-20 chains. VEMP allows holders to vote on proposals, and there are several similarities between Yield Guild Games and vEmpire DDAO. Both communities revolve around investing in Metaverse projects.
vEmpire has been trending on CoinMarketCap, recently rising as the third-most viewed token on the platform, which is most likely the reason for its significant price action in the past 24 hours.
What's this?🧐$VEMP is 3rd Most Viewed token on CoinMarketCap over the last 24h👀

Probably nothing…. pic.twitter.com/csXOIkZJQJ

— vEmpire DDAO (@vEmpireDDAO) March 26, 2022
You can buy VEMP on MEXC, PancakeSwap, Bittrex, Gate.io, DigiFinex, BingX, CoinW, BitMart, and more.
#2 GameFi (GAFI)

+84.25%
Launched in September 2021, GameFi is a one-stop ecosystem for gaming and finance. GameFi is built for gamers, traders, and investors looking to get their foot in the door with Metaverse and NFT-based gaming.
Like Yield Guild Games, GameFi features a gaming guild. It also features a launchpad and a project aggregator for various blockchain-based games.
The GameFi platform integrates with Polygon, BNB, and Ethereum chains enabling users to connect to their dApp and start exploring the Metaverse.
A number of games are currently available on the platform, including CryptoGuards, MetaGods, Space Crypto, ERTHA, and more. We highly recommend checking out the platform if you're looking for underrated Metaverse crypto-based games.
The platform introduced the GameFi Earn Features in recent news, enabling users to earn more tokens by staking GAFI on the new earning platform.
🪙 🪙 Introducing GameFi Earn Feature 💵💵https://t.co/IYrBuZ0u6Y users now have chances to earn more tokens by staking on this new earning program🤑

Check out how to use this feature here🔻🔻https://t.co/Czbfgb6ysr$GAFI

— GAMEFI.ORG (@GameFi_Official) March 26, 2022
GAFI continues to launch Initial Game Offerings (IGOs) on its platform, which is one reason for its significant price action this week. If you're looking for a Metaverse gaming launchpad, GameFi is worth checking out.
The primary utility asset on the platform is GAFI, used to interact with the platform, start IGOs, and more.
You can purchase GAFI on Gate.io, KuCoin, PancakeSwap, and more.
#1 Mist (MIST)

+85.97%
Launched in April 2021, Mist (MIST) is the top performer this week, rising by over 80% in price. Mist is a Metaverse game project featuring an open-world NFT-based RPG enabling users to explore its environment, battle monsters, collect unique NFTs, and more.
Mist is built with the Unity game engine, and the team focuses on creating an engaging and immersive gaming experience for its users that they won't want to stop playing.

Since Mist is a blockchain-based project, all in-game assets are tokenized as NFTs and have utility in-game, giving its players full ownership of assets.
In addition, Mist also features a high-quality VR framework with a highly immersive design. Check out this trailer for a brief overview of its Mixed Reality Metaverse:
Mist's Metaverse is still in its early stages of development, but users can currently check out the official Mist NFT marketplace, which includes some of the best-designed digital collectibles on the market.
MIST is the primary utility token for the project, featuring a BEP-20 version available on the BNB chain. MIST connects the game to the blockchain and allows holders to interact with the platform's Metaverse, buy in-game assets, and more.
In recent news, MIST was named the top GameFi token on Gate.io, which is most likely a reason for the current bullish price action.
Top‌ ‌#GameFi‌ ‌Tokens‌ ‌On‌ ‌https://t.co/8kWqgEeplL😎‌
@MistNft $‌MIST Is Up with 21.3% Gains‌🔥

Recommend The #GameFi‌ ‌Token‌ $‌MIST to Your Friends😊

➡️Trade‌ ‌$‌SLP:‌ ‌‌https://t.co/lcMAhuKV2N‌
➡️Read ‌more‌ ‌about #GameFi:‌ https://t.co/YDrFlwUexp pic.twitter.com/CWflpxYqkw

— Gate.io (@gate_io) March 25, 2022
With a current market cap of $4.3 million and its recent price action, Mist is a must-watch in March 2022 and beyond.
You can buy MIST on PancakeSwap, XT.com, BitTurk, Gate.io, LBank, and more.
Disclosure: This is not trading or investment advice. Always do your research before buying any Metaverse crypto coins.

Follow us on Twitter @nulltxnews to stay updated with the latest Metaverse news!
Image Source: Vintage Tone/Shutterstock.com