Crypto markets continue to trade sideways this weekend as Bitcoin manages to hold $44k and Ethereum maintains $3.1k at writing. Metaverse crypto coins are also performing exceptionally well, with some rising over 100% in the past week. There are tons of underrated and undervalued Metaverse projects on the market. This article looks at our pick of the top three Metaverse crypto coins with a market cap below $110 million.
Note: The list below is ordered by market capitalization, lowest to highest.
#3 Verasity (VRA) – $99 million
Launched in April 2019, Verasity (VRA) is a Metaverse crypto coin looking to tackle the $160 billion AdTech market utilizing its unique Proof of View protocol.
Verasity's unique Proof of View mechanism looks to solve the issue of online traffic fraud, one of the most significant issues for publishers and advertisers. Due to the number of bot farms that artificially inflate views and reduce conversion rates for publishers, Verasity's PoV protocol will ensure only organic views are counted and paid for.
Moreover, Verasity features an ecosystem in its product layer, including an Esports platform called VeraEsports. Verasity's Esports platform recently partnered with GalAxie Cup, which will trial Verasity's PoV protocol.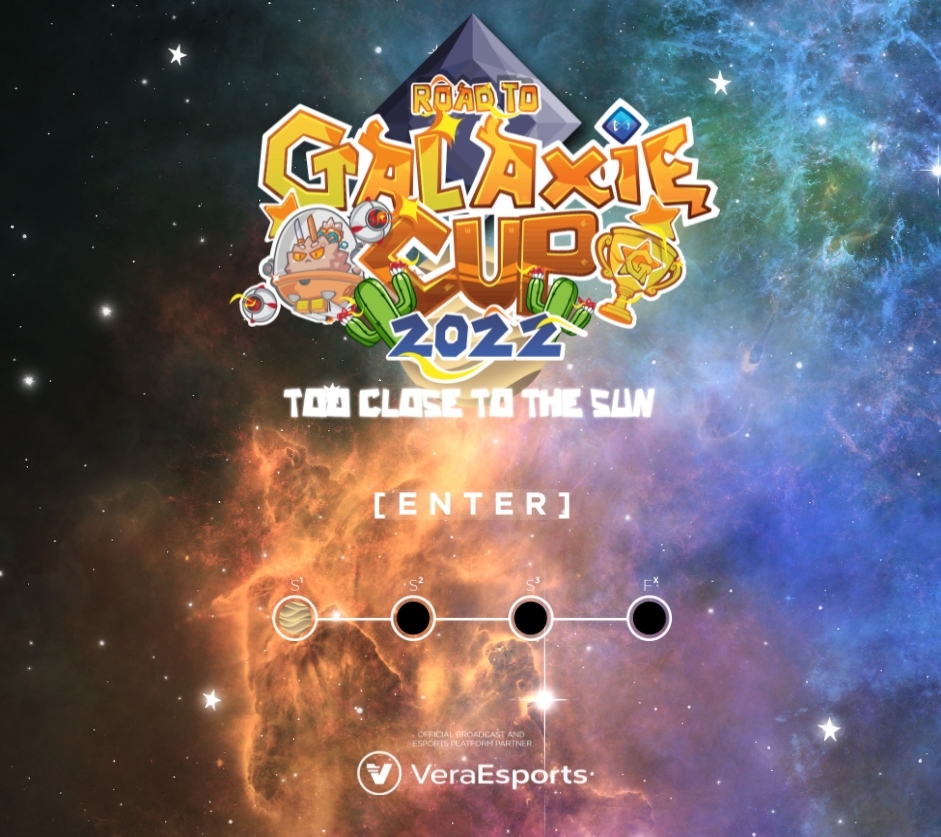 If you aren't familiar with the GalAxie Cup, it's a major tournament event for the popular Axie Infinity game, one of the first play-to-earn NFT-based games that enabled users to generate a passive income on its platform that could be comparable to a western wage.
With Verasity's unique solution to the global ad market, VRA is a must-watch in March 2022 and beyond. In addition, since the platform partnered with Axie Infinity, one of the leaders for Metaverse crypto coins, VRA has tremendous long-term potential.
The primary utility asset for Verasity is its VRA token, rewarded for users for watching content. Verasity also includes its VeraWallet, an online cloud wallet for VRA tokens making it easy for users to manage their funds.
You can buy the VRA token on Bittrex, KuCoin, Poloniex, Gate.io, ProBit Global, OKX, Hotcoin Global, and more.
#2 Wilder World (WILD) – $100 million
Launched in May 2021, Wilder World (WILD) is one of the most anticipated Metaverse crypto coins on the market. It's building its Metaverse with the latest Epic Games' Unreal Engine 5 to create an immersive and engaging experience for its players.
Wilder World's Metaverse is still in development, but the project already features a robust NFT marketplace where users can purchase various items, including vehicles, clothes, virtual real estate, etc.
There are thousands of NFT owners with over 6,000 items listed. If you're looking to hop on early on a project, we highly recommend checking out the Wilder World NFT marketplace, it features some of the best design and UI, and its upcoming Metaverse will undoubtedly be unmatched by anything that's currently on the market.
WILD is the primary utility asset for Wilder World, enabling users to buy NFTs, participate in its ecosystem, etc.
You can purchase WIL on KuCoin, Uniswap, Huobi Global, LATOKEN, BitMart, Gate.io, and more.
#1 Alien Worlds (TLM) – $107 million
Launched in April 2021, Alien Worlds is the most popular Metaverse crypto coin on the market, featuring over 400k users in the past month alone! It's built on the WAX and BNB chains and enables users to earn Trilium by playing the game.
Alien Worlds enables users to buy NFTs from WAX's marketplace and use them as mining tools to earn TLM on various planets. It also allows TLM holders to participate in DAO governance and enables users to stake their TLM on the BNB chain to earn significant rewards and rare NFTs.
Check out this brief overview of the Alien Worlds project to get an idea of what it's all about:
As the most popular Metaverse NFT-based game on the market, Alien Worlds is a must-watch in March 2022. It's our personal favorite on this list, and if you're looking to get your foot in the door with Metaverse and NFT gaming, you must check out Alien Worlds.

It's completely free to start mining Trilium on Alien Worlds, so what are you waiting for? Head over to the official website, sign up for a WAX Cloud Wallet, and start mining TLM on a planet of your choice!
TLM (Trilium) is the primary utility token on the platform, enabling users to stake it for rewards and distribute it to users who mine various planets. As we mentioned earlier, TLM is also a governance token that allows users to vote on proposals that shape the future of Alien Worlds.
You can purchase TLM on LATOKEN, KuCoin, Binance, FTX, and more.
Disclosure: This is not trading or investment advice. Always do your research before buying any Metaverse crypto coins.
Follow us on Twitter @nulltxnews to stay updated with the latest Metaverse news!
Image Source: ESA/Hubble