The past few months have undoubtedly been hard for cryptocurrency and global markets. However, in recent weeks Bitcoin and Ethereum managed to hold their current support levels, and a market reversal may be looming in the quarter ahead. Metaverse Crypto coins also show bullish momentum, with most gaining a few percent today. This article looks at our pick of the top three Metaverse crypto coins with a market cap below $15 million to watch in May 2022.
Note: The list below is ordered by the current market capitalization, lowest to highest.
#3 Star Atlas DAO (POLIS) – $13.3 million
Launched in September 2021, Star Atlas DAO (POLIS) is the Decentralized Autonomous Organization governing the Solana-based Star Atlas Metaverse crypto coin project.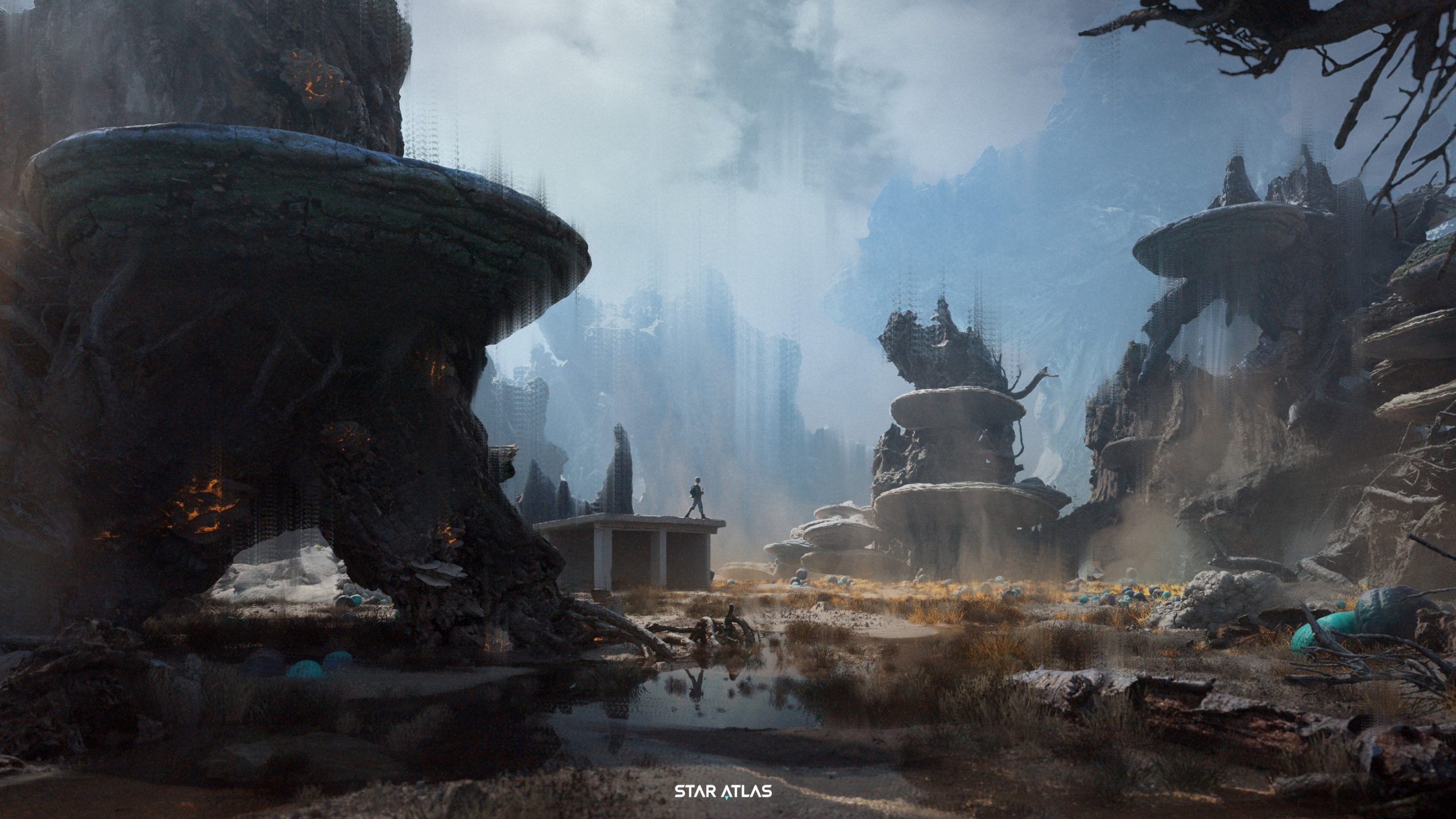 Star Atlas will feature a robust 3D Metaverse built with Epic Games' Unreal Engine. It's one of the most anticipated Metaverse crypto games in cryptocurrency and will include a futuristic space-themed game of exploration and territorial conquest.
Star Atlas' storyline features an intergalactic war between three factions. Users can choose which faction to join to influence the outcome of the conflict, unlocking various plot lines and progressing through the game while earning rewards.
While Star Atlas is still in its early stages, the native NFT marketplace for the platform is fully launched. Users can trade NFTs, including ships, equipment, characters, etc. Star Atlas' NFT marketplace also offers a unique bidding style order book which makes it easier to get a hold of various NFTs and keep track of their prices.
While ATLAS is the primary utility asset for Star Atlas, POLIS is the native governance token for the project. ATLAS enables users to purchase NFTs from the marketplace and interact with its ecosystem. POLIS provides users with voting power to influence various proposals and shape the project's future.
You can purchase POLIS on Gate.io, Serum DEX, MEXC, Raydium, FTX, Kraken, etc.
#2 Newscrypto (NWC) – $14.4 million
Launched in July 2019, Newscrypto (NWC), as the name suggests, is an interactive news platform featuring built on Enjin's Efinity blockchain. Newscrypto is an all-in-one crypto news ecosystem covering industry-leading reports, providing education, and offering unique trading tools and indicators to help traders and investors.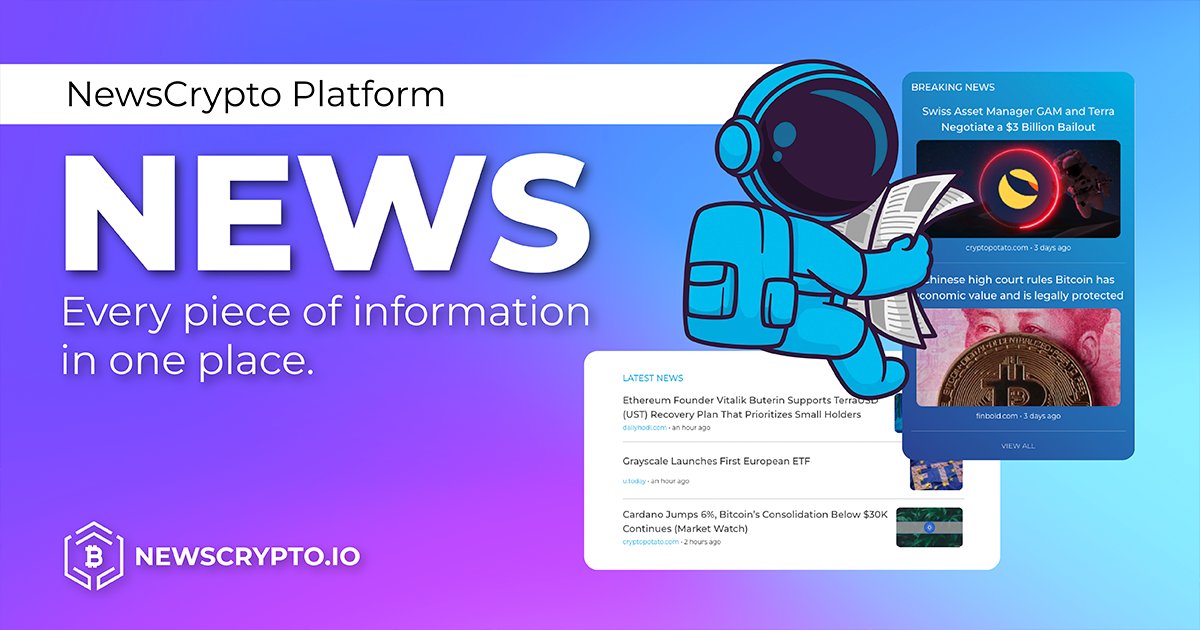 Newscrypto provides a comprehensive set of tools for its members and a social platform that offers a fun and engaging experience for those looking to stay up to date with the latest developments in the cryptocurrency space.
Suppose you're looking for a new way to consume cryptocurrency news daily and would like to utilize the latest trading tools to analyze various projects. In that case, we recommend checking out Newscrypto and signing up for their platform. It's 100% free.
NWC is the primary utility asset for the platform, which includes both ERC-20 Ethereum, BEP-20 BNB chain, and Stellar (XLM) versions. NWC's primary utility is for payment on the platform, collecting membership fees, etc.
You can purchase NWC on KuCoin, PancakeSwap, MEXC, DigiFinex, HitBTC, BitGlobal, LBank, Gate.io, etc.
#1 Gods Unchained (GODS) – $14.6 million
Launching in October 2021, Gods Unchained (GODS) is an Ethereum-based NFT trading card game, best described as the blockchain version of Blizzard's Hearthstone. Gods Unchained integrates the latest crypto tech into its game, including NFT, play-to-earn, and DeFi.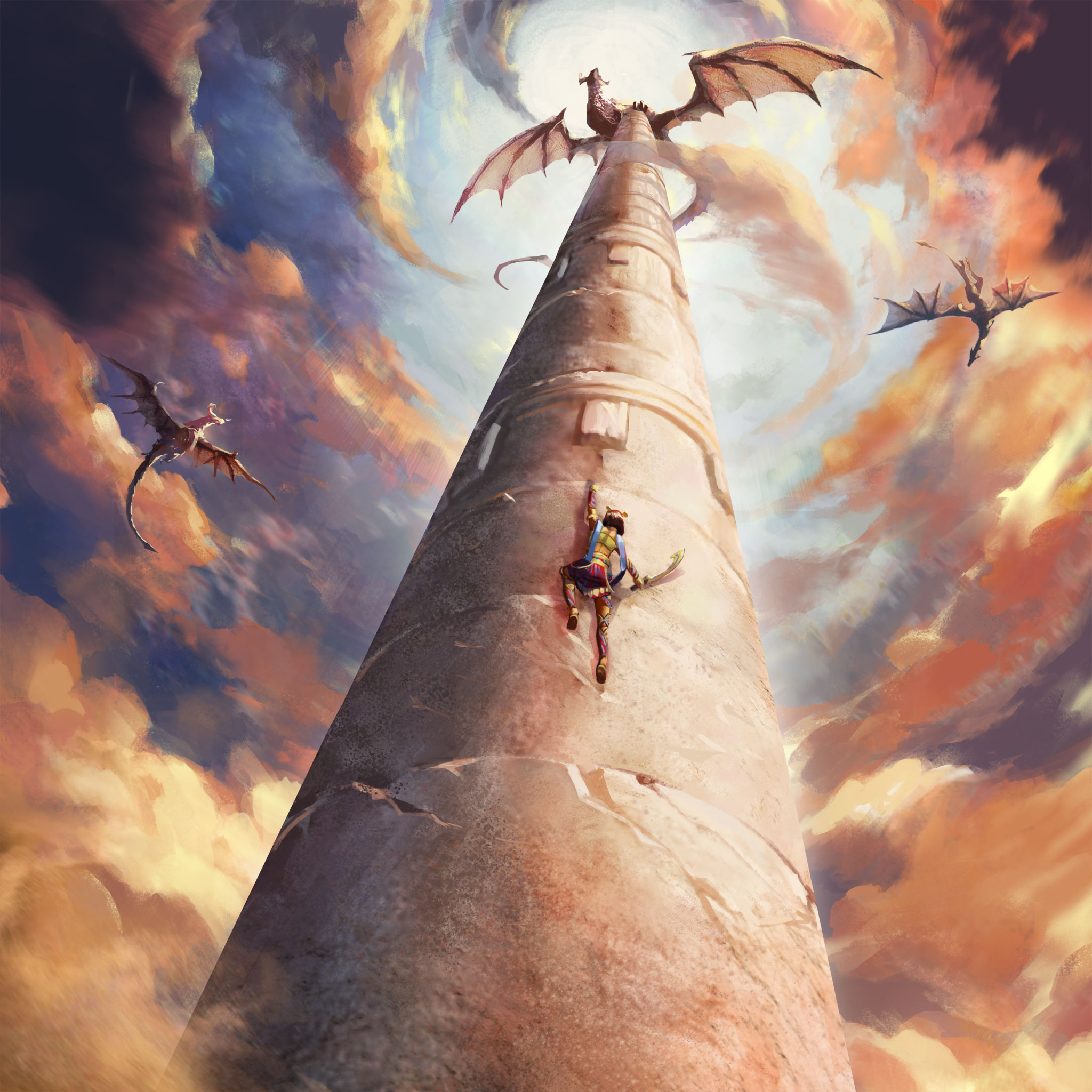 The main difference between Hearthstone and Gods Unchained is that the blockchain version empowers players by providing genuine ownership of all in-game assets. Since in-game assets like trading cards are tokenized, players can trade the cards on secondary markets with no restrictions.
With a current market capitalization of $14 million, GODS Unchained is highly underrated. It's currently trading at $0.61, making it one of the top low marketcap and low unit price tokens to watch in May 2022.
According to a blog post last week, even with the bearish markets, the Gods Unchained team continues to work on the game and improve its core features:

"Currently (and for the next few months), we're investing significantly in strengthening the core foundations of our game – our core game pillars, our growth strategy, and overall feature roadmap – to ensure that they are rock solid in preparation for engaging and retaining a huge influx of players."
GODS is the primary utility token for Gods Unchained, an ERC-20 asset living on the Ethereum blockchain. GODS allows players to purchase in-game assets and interact with its platform.
You can buy GODS on Crypto.com, Huobi Global, FTX, Uniswap, Poloniex, etc.
Disclosure: This is not trading or investment advice. Always do your research before buying any Metaverse crypto coins.
Follow us on Twitter @nulltxnews to stay updated with the latest Metaverse news!
Image Source: katisa/123RF