Metaverse Crypto coins continue to trade sideways this week as Bitcoin and Ethereum manage to hold support. A sideways market provides a perfect opportunity to start accumulating underrated and undervalued Metaverse coins that could see significant price gains during the next bull run. Today we look at our pick of the top three Metaverse crypto coins with a market cap below $55 million to watch in April 2022.
Note: The list below is ordered by the current market capitalization, lowest to highest.
#3 Newscrypto (NWC) – $39 million
Launched in July 2019, Newscrypto describes itself as the best place for money-making decisions in the crypto world. It's an all-in-one crypto ecosystem covering everything from educating to industry-leading proprietary trading indicators and tools.
The Newscrypto (NWC) platform is an already tested product used by the world's top traders that serves as a one-stop ecosystem and crypto suite. It provides a comprehensive set of tools for its members, regardless of their current knowledge of cryptocurrency.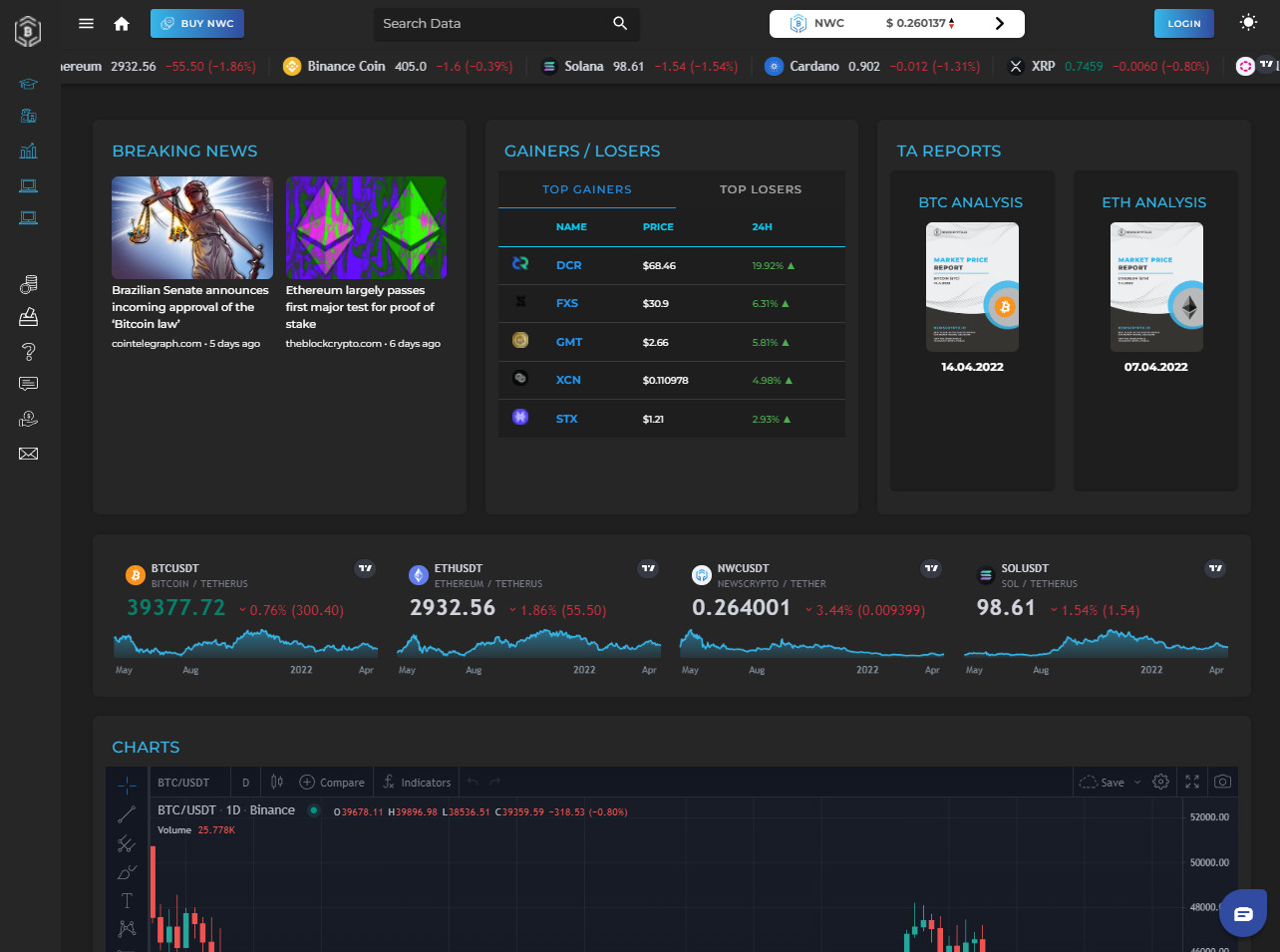 If you're looking for a next-generation crypto news platform to keep track of the latest developments in cryptocurrency and get insight into which projects to trade/invest in, you must check out Newscrypto.
It's built on Enjin's Efinity blockchain and is one of the leading projects on the chain. The platform is 100% free to use, and users can check out various breaking news, top gainers and losers, and technical analysis reports about leading coins like BTC and ETH.
Newscrypto's comprehensive Metaverse is looking to create an immersive and engaging experience for its users by providing the latest up-to-date information regarding the crypto world.
The primary utility asset on the platform is NWC, Featuring ERC-20, BEP-20, and Stellar versions. NWC is used to collect premium membership fees, payments on the platform, etc.
You can buy NWC on PancakeSwap, KuCoin, Gate.io, MEXC, DigiFinex, LBank, BitGlobal, HitBTC, etc.
#2 Star Atlas (ATLAS) – $51 million
Launched in September 2021, Star Atlas is one of the most anticipated Metaverse crypto projects on the market. It features a robust play-to-earn game currently in development that will allow users to generate a passive income by playing the game.
Star Atlas will feature a strategy game of exploration and conquest set in 2620. The game will feature three factions that users can choose from. Depending on the clan that users prefer, they can influence the outcome of the intergalactic conflict in the Star Atlas Metaverse.
The game is built on Solana, and while its Metaverse is still in development, users can check out the Star Atlas NFT marketplace by connecting with a Web3 Solana-based wallet like Phantom.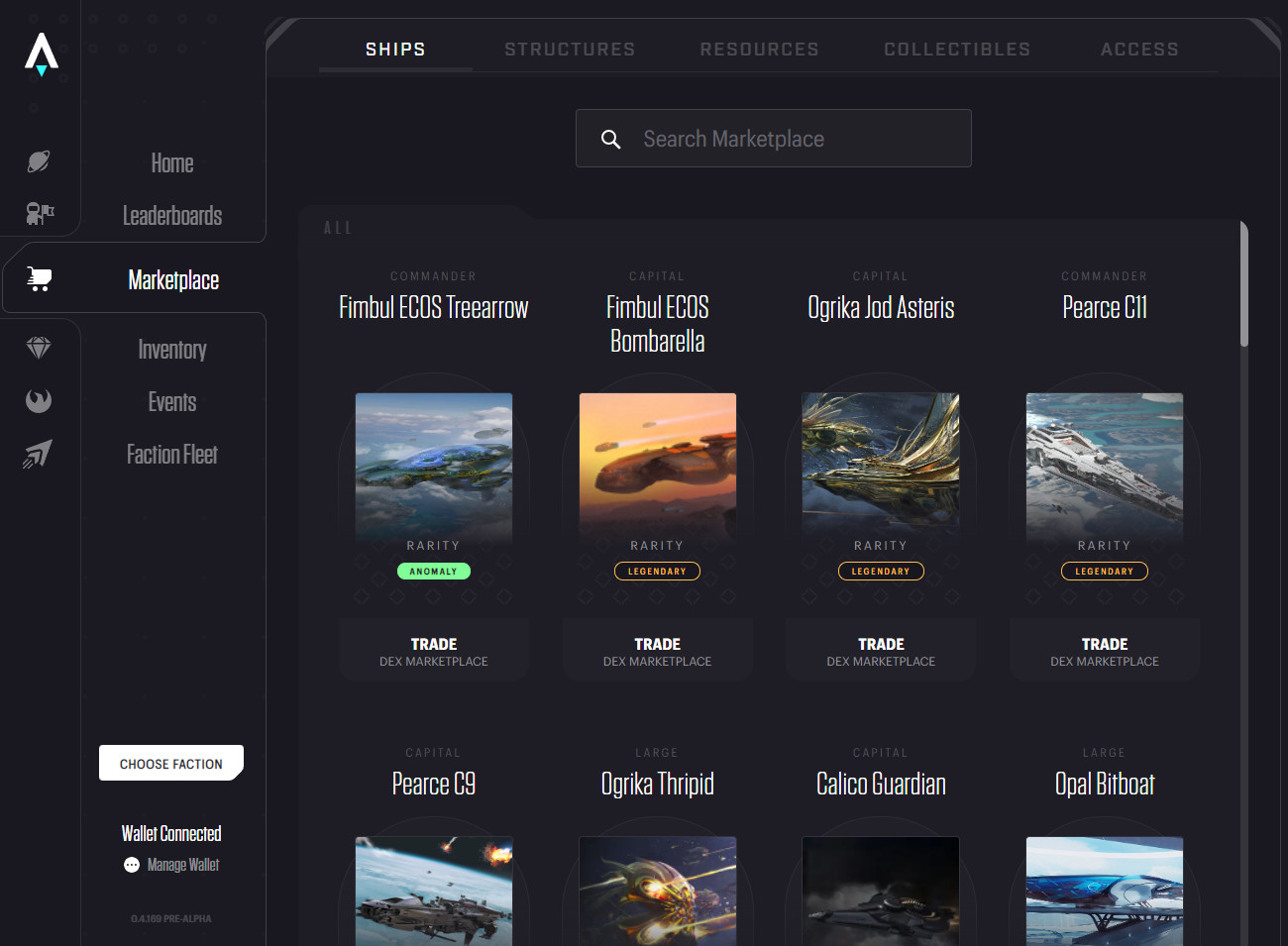 Several types of NFTs are available on the Star Atlas NFT marketplace, including Ships, Structures, Resources, Collectibles, etc. While some NFTs are pretty expensive, users can find plenty of affordable collectibles if they're looking to bet on the project before its Metaverse release.
Star Atlas features a dual-token ecosystem consisting of the ATLAS and POLIS tokens. ATLAS tokens are the primary utility asset on the platform enabling users to purchase NFTs, while POLIS is the governance token allowing holders to vote on proposals initiated by the Star Atlas DAO.
You can buy ATLAS on Kraken, OKcoin, Serum DEX, PancakeSwap, Gate.io, Raydium, FTX, etc.
#1 Highstreet (HIGH) – $54 million
Launched in October 2021, Highstreet is a blockchain-based MMORPG built natively with the Unity game engine. It integrates the latest blockchain tech like NFTs, DeFi, and virtual real estate, enabling a crypto-powered play-to-earn experience for players.
Highstreet also features a limited edition NFT marketplace for brands to enter the Metaverse. Moreover, the team recently launched its Initial Home Offering on its Solarium island, allowing users to buy virtual real estate in Highstreet's Metaverse.
Highstreet World is where realities collide, and players can earn by taking on roles like Brawler and Archer, clearing monsters, and protecting cities. Users can upgrade their equipment and expand their base of operations as they level up their characters in the game, allowing them to earn more rewards.

Users can check out Highstreet's NFT marketplace by connecting via a Web3 wallet like MetaMask and exploring its drops. Currently, there are only two select NFT collections for Highstreet called Robot Cat Cafe and FOMO's Secret.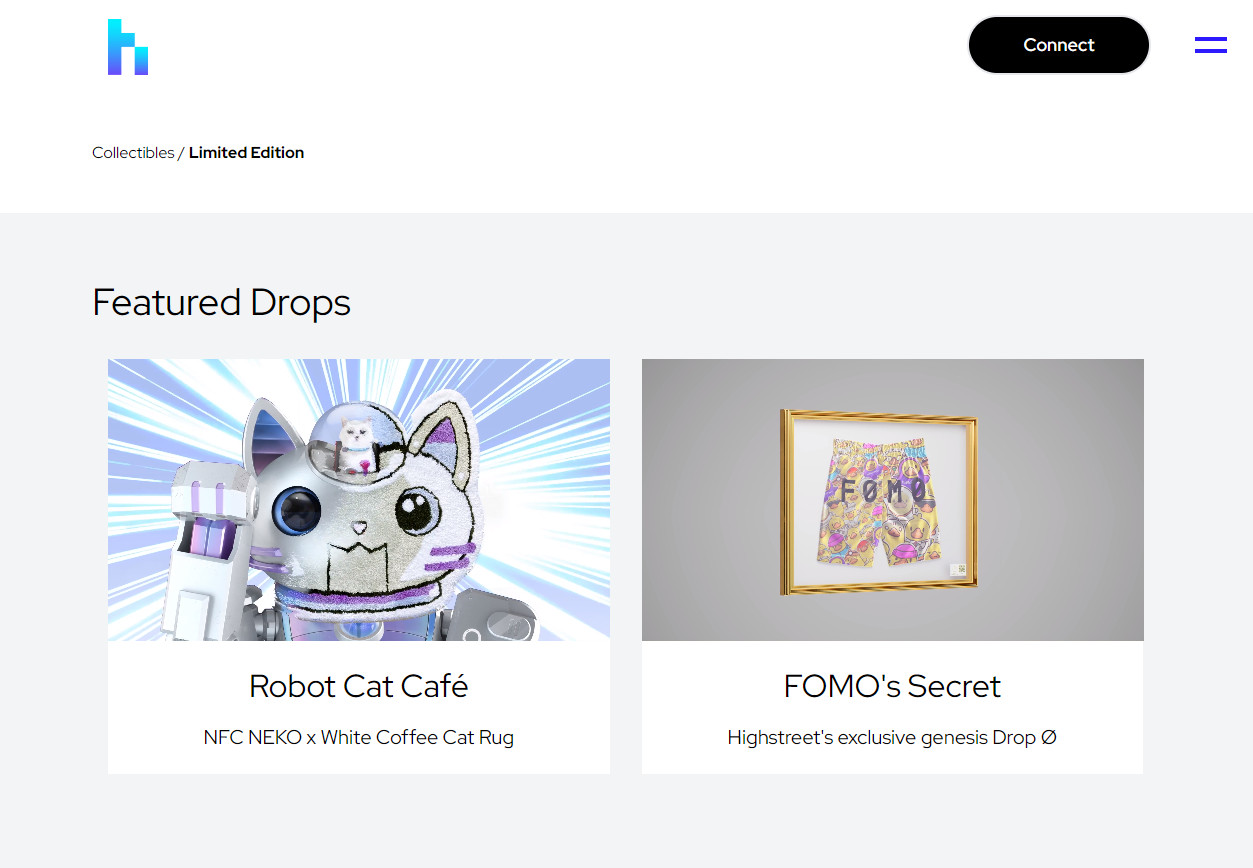 The NFT drops on Highstreet feature three components. The digital component is when users buy the product token, which they can sell back to the market. The physical component acts as a voucher for the physical product. At the same time, the Metaverse component enables users to redeem and burn the product token to receive a freshly minted NFT imbued with Metaverse utility.
When it comes to Highstreet's economy, it features a dual token ecosystem featuring the STREET and HIGH tokens. STREET tokens are the primary utility asset enabling users to interact with the Highstreet Metaverse. In contrast, HIGH tokens are the governance assets allowing the holders to vote on proposals that shape the future of the project and its Metaverse.
You can purchase HIGH on LBank, Nominex, MEXC, PancakeSwap, Binance, etc.
Disclosure: This is not trading or investment advice. Always do your research before buying any Metaverse crypto coins.
Follow us on Twitter @nulltxnews to stay updated with the latest Metaverse news!
Image Source: Twitter