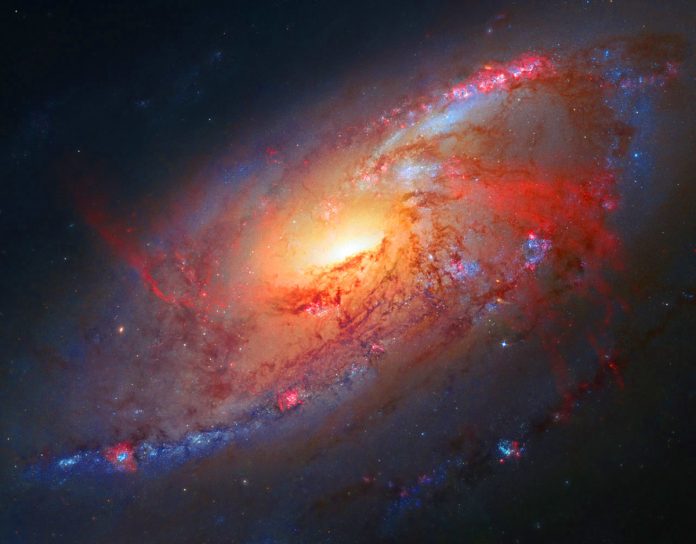 This week, crypto markets are showing bullish momentum, and many Metaverse crypto coins also see significant price gains. This makes it a perfect time to accumulate underrated and undervalued projects that could see major price gains in the near future. Let's look at our pick of the top three Metaverse crypto coins with a market cap below $72 million, ordered by current market capitalization, lowest to highest.
#3 Star Atlas (ATLAS) – $62 million
Launched in September 2021, Star Atlas (ATLAS) is the leading Metaverse crypto coin built on the Solana blockchain. It features the play-to-earn model enabling users to earn rewards for participating in its ecosystem.
Star Atlas represents a virtual gaming Metaverse based in the year 2620. In the distant future, three factions have emerged, each with its regions and sectors. Users can join a coalition and have the ability to influence the outcome of the intergalactic conflict between the various factions.
Star Atlas features one of the best-designed projects on the market, and we highly recommend keeping a close eye on it in 2022 and beyond.
For a brief overview of Star Atlas check out this trailer:
Star Atlas' Metaverse is still in development; however, users can browse the official NFT marketplace accessible via the browser. The platforms' NFT marketplace features a unique bidding style on its NFTs similar to how traditional exchanges feature an order book for various tokens.
Star Atlas includes both the POLIS and ATLAS tokens as part of its ecosystem when it comes to its economy. POLIS is the native governance token enabling holders to vote on proposals initiated by the Star Atlas DAO, while ATLAS tokens are the utility asset on the platform allowing users to purchase NFTs from the marketplace.
You can purchase ATLAS on various Solana-based exchanges like Gate.io, PancakeSwap, Raydium, OKcoin, Kraken, Serum DEX, and more.
#2 RedFox Labs (RFOX) – $69 million
Launched in November 2020, RedFox Labs (RFOX) is yet another highly underrated Metaverse crypto coin worth keeping an eye on in March 2022. RFOX is building a next-generation immersive Metaverse focusing on gaming, rewards, and media.
RedFox Labs features its RFOX token, powering the ecosystem and used for trading fees, liquidity pools, and buying NFTs on the platform.
In addition, RedFox Labs features the RFOXVALT, a virtual shopping mall in the Metaverse with over 20 shops. RFOXVALT will enable a next-generation virtual shopping experience that will revolutionize the way we shop online.
You can buy RFOX on Gate.io, KuCoin, Uniswap, and more.
#1 Highstreet (HIGH) – $71 million
Launched in October 2021, Highstreet is one of the most underrated and undervalued Metaverse crypto coins on the market right now. It's building an immersive Metaverse with the Unity game engine, integrating the latest trends in blockchain like play-to-earn, free-to-play, NFTs, DeFi, and more.
Highstreet (HIGH) has also been one of the top performers this week, rising by over 55% in the past seven days. Highstreet's Metaverse is exceptionally well designed and is a must-watch in March 2022 and beyond.
Highstreet currently features its Solera virtual island, allowing users to buy real estate in their tower in Highstreet City, The Solarium.
Highstreet's game revolves around users taking on various roles, protecting cities from monsters, and earning rewards via their activities.
The platform's community consists of gamers, crypto enthusiasts, and artists, and we highly recommend signing up for the Alpha release coming later this year.
For a brief preview of Highstreet's World, check out this trailer for the Freshmint Island:

Highstreet features a dual token economy consisting of STREET and HIGH tokens when it comes to its ecosystem. STREET tokens power the Highstreet ecosystem, while HIGH tokens are governance tokens enabling users to vote on proposals that shape the project's future. HIGH tokens are also traded on the exchange for those looking to bet on the project's future.
You can purchase HIGH tokens on Binance, Nominex, LBank, MEXC, PancakeSwap, and more.
Disclosure: This is not trading or investment advice. Always do your research before buying any Metaverse crypto coins.
Follow us on Twitter @nulltxnews to stay updated with the latest Metaverse news!
Image Source: ESA/Hubble